Bicentennial Celebration of St. James, the First Catholic Parish on Long Island, Concludes with a Special Mass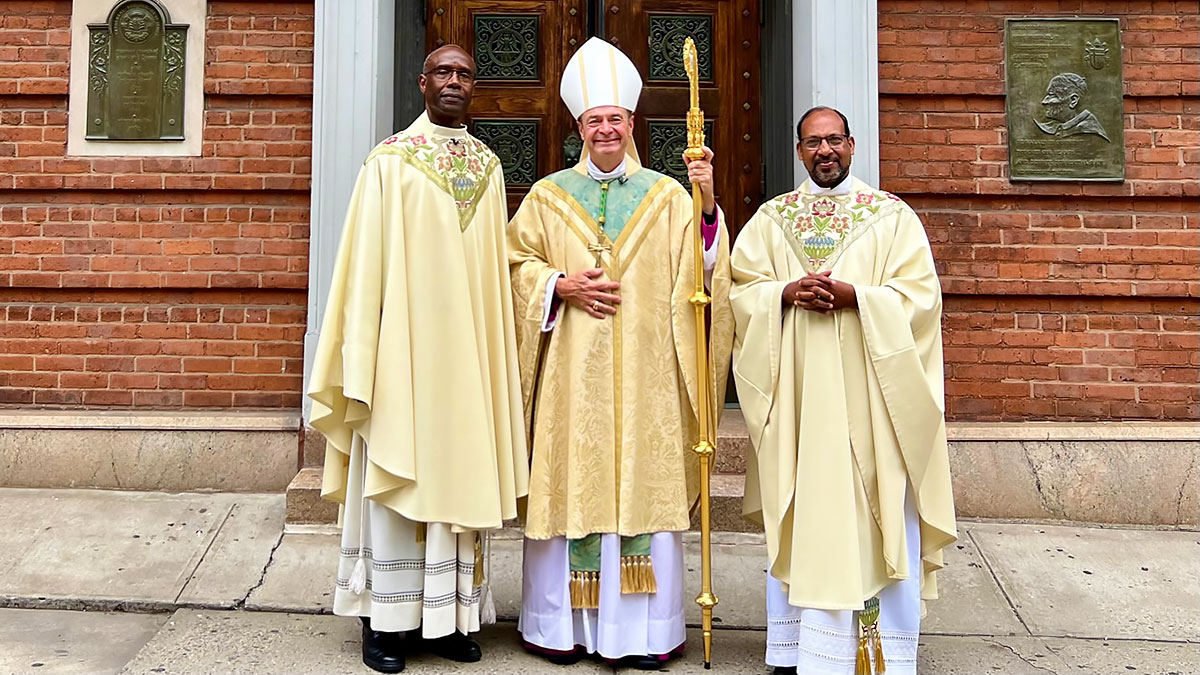 Father Paterson, Bishop Brennan, Father Joshy Vazhappilly, CMI. Video & Photos: Courtesy of John Quaglione/DeSales Media
Bishop Robert Brennan, Bishop of Brooklyn, today joined with Father Bryan Patterson, Rector of the Cathedral Basilica of St. James, for a special Mass to conclude the Jubilee Year, the 200th Anniversary of the parish of St. James which was officially dedicated on August 28, 1823.
Before this church's establishment, residents of the Village of Brooklyn had to take a ferry across the East River to attend Mass in Lower Manhattan. The faithful would petition the New York Archbishop to open a church in Brooklyn.
"They may have thought 200 years ago this day, wow, we got the Church all built, but that was just the beginning. Here we are, along the way, continuing to build it up. The real building that took place 200 years ago continues today; it is joining the people of God in praise and worship, together with their priests and religious, together with their local bishop and together with the Universal Church and with our Holy Father," said Bishop Brennan in his Homily this afternoon.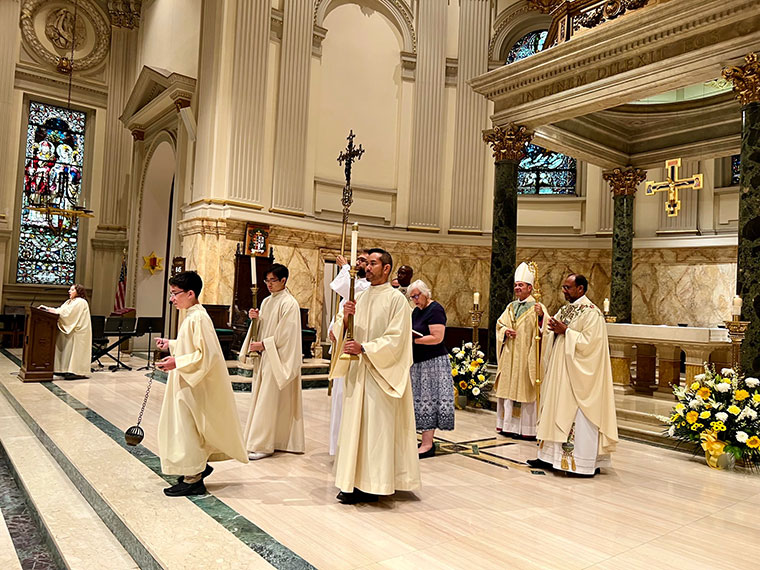 "Thanks to all whose shoulders we stand, and now to you, I thank you. Thank you for the way you come together to form the living body of Christ here in Brooklyn and through your works of charity, your mutual love of each other, and your love of God. You proclaim with Peter and the whole Church, you are the Christ, you are the Son of the living God," said Bishop Brennan before the final blessing.
The parish of St. James was founded in 1822, designated a cathedral in 1853, and was elevated to a minor Papal Basilica in 1982. The Cathedral Basilica of St. James is at 250 Cathedral Place in Downtown Brooklyn.
SPONSORED ARTICLE
For the most up-to-date information, please contact the company directly.
The photos contained in the article serve only as an illustration of the article.