Bishop Robert Brennan Joins The Knights of Columbus For the 116th Annual Brooklyn Independence Day Parade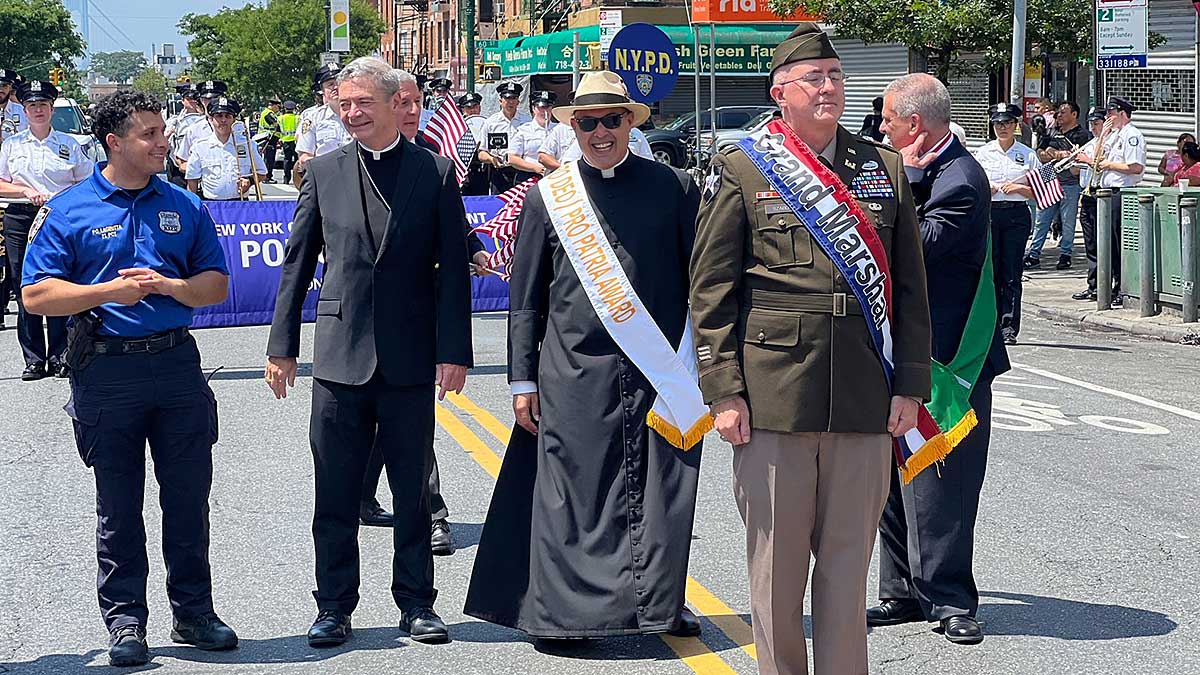 Honorees with Bishop Brennan. Photos/Video Courtesy of John Quaglione / DeSales Media.
The 116th Annual Independence Day Parade, sponsored by the Knights of Columbus Long Island Assembly #703, marched down 5th Avenue in Sunset Park this morning beginning outside Our Lady of Perpetual Help Church, located at 60th Street and 5th Avenue and continued to 48th Street, where it turned and concluded at St. Agatha Church.
Bishop Robert Brennan, Bishop of Brooklyn, was the main celebrant at Mass at Our Lady of Perpetual Help prior to the parade's start. In his homily, Bishop Brennan spoke of our need to fulfill our responsibility as American citizens and participate in the process of self-governance. "Our faith informs us and encourages us to exercise those very responsibilities," said Bishop Brennan.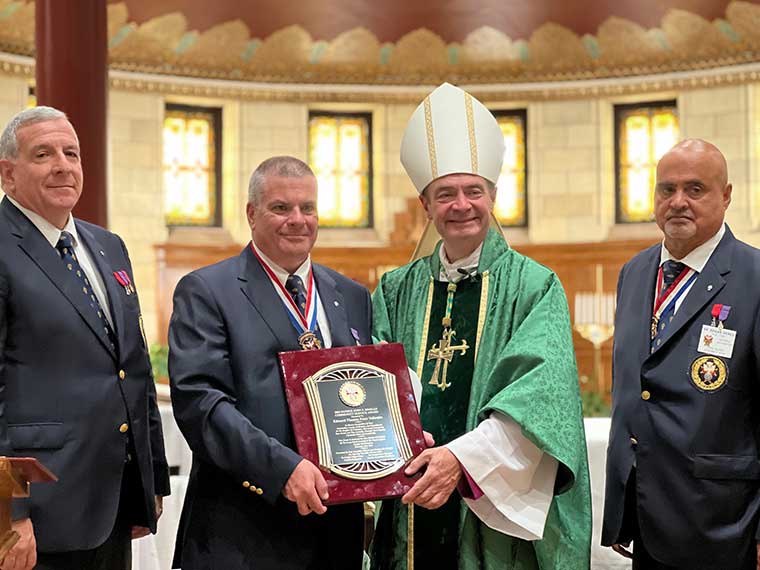 Edward Thomas Velinskie Fr Brogan Award
Bishop Brennan joined the Knights of Columbus in presenting recognition to three parade honorees at the conclusion of the Mass. The bishop marched with the parade route with the honorees including:
2023 Parade Grand Marshal

Lieutenant Colonel Richard A. Szabo, Commander of the New York Military Entrance Processing Station at Fort Hamilton Army Base, Brooklyn

2023 Father John Brogan Community Service Award

Sir Knight Edward Thomas Peter Velinskie

2023 Pro-Patria Award

Reverend Father Michael L. Gelfant, Pastor, Blessed Trinity Parish, Breezy Point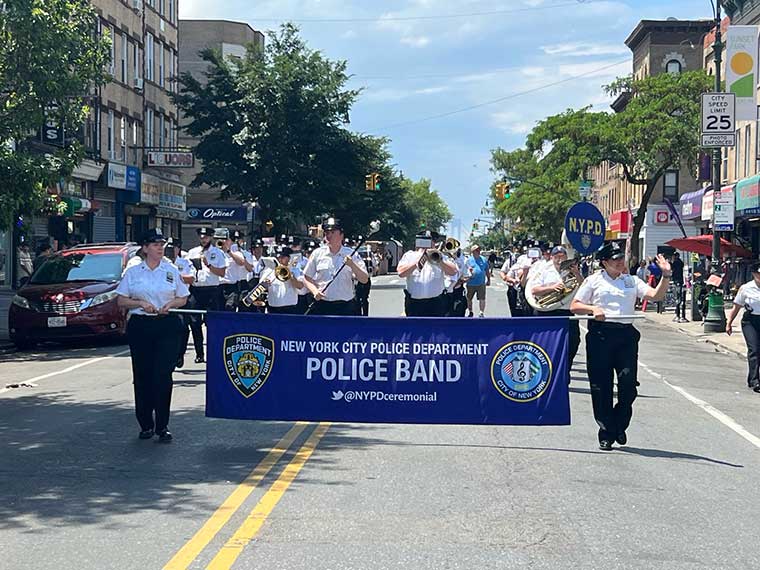 NYPD Police Band
SPONSORED ARTICLE
For the most up-to-date information, please contact the company directly.
The photos contained in the article serve only as an illustration of the article.