Bishop Brennan Presides Over the Mass of The Lord's Supper and Washes the Feet of Twelve to Represent the Apostles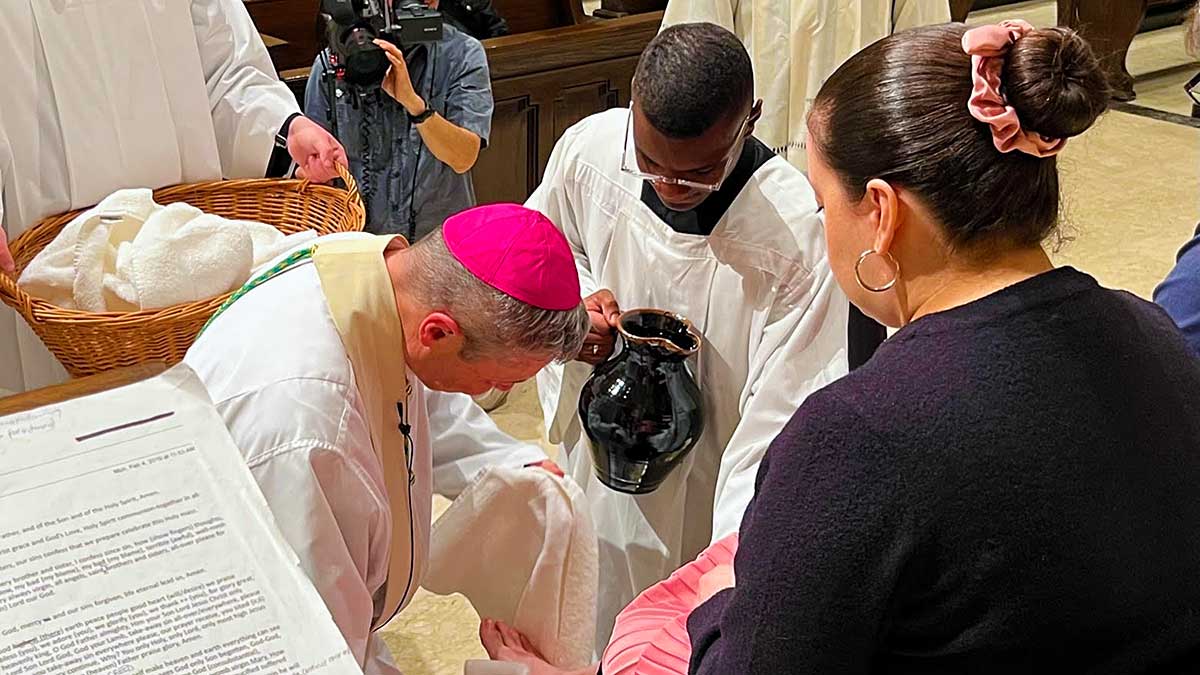 Video & Photos: Courtesy of DeSales Media
Bishop Robert Brennan, Bishop of Brooklyn, began the Easter Triduum, the holiest of days on the Christian calendar, tonight with Holy Thursday, the Mass of the Lord's Supper.
In his homily, Bishop Brennan said, "Talk about a dying man's last wish. What did Jesus want more than anything else in the world the night before he died? He wanted to be with His friends. He would love them to the end and show them the depth of His Love."
During the Mass, Bishop Brennan washed the feet of twelve faithful in attendance at the Mass to represent Jesus' Washing of the Feet of His disciples.
The Mass of the Lord's Supper and the Washing of the Feet took place at the Cathedral Basilica of St. James, 250 Cathedral Place in Downtown Brooklyn.
SPONSORED ARTICLE
For the most up-to-date information, please contact the company directly.
The photos contained in the article serve only as an illustration of the article.