200th Anniversary Mass Sunday in Brooklyn for First Catholic Church on Long Island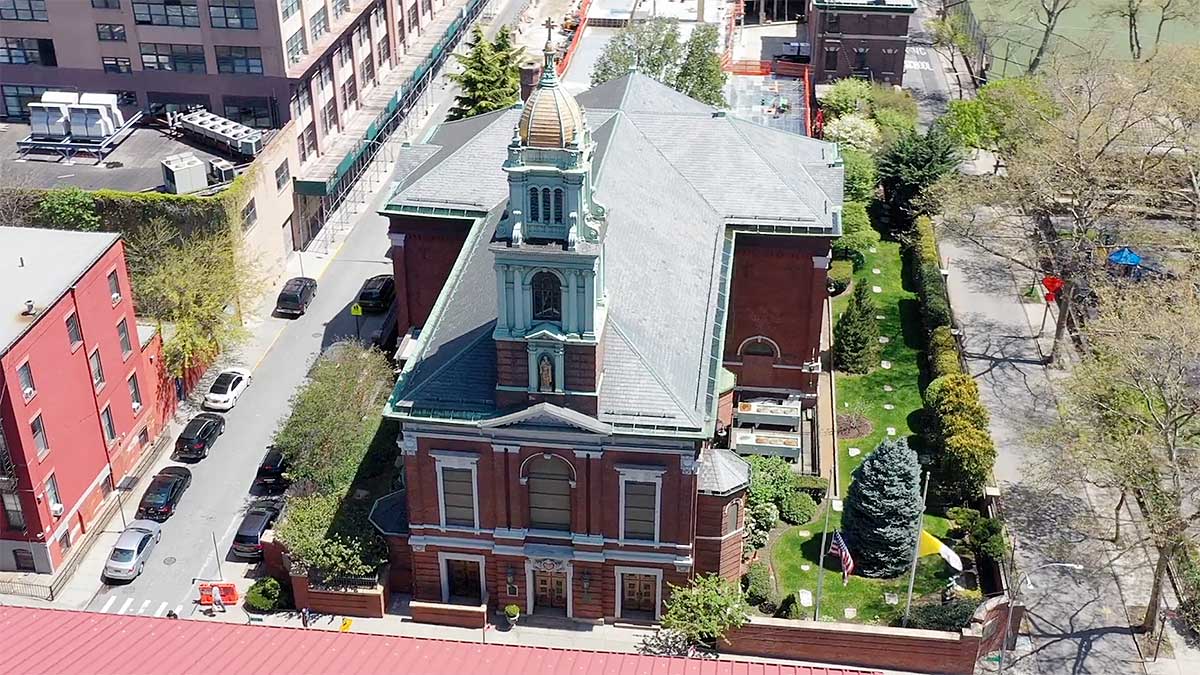 Photo: DeSales Studios
His Eminence, Timothy Cardinal Dolan, Archbishop of New York, will be the main celebrant and homilist at a special Mass to commemorate the 200th Anniversary of the parish of St. James, the first Catholic Church to be built on all of Long Island, on Sunday, August 14, 2022, at 2 p.m.
Bishop Robert Brennan of Brooklyn, and Bishop John Barres of Rockville Centre, will concelebrate the Mass. The Cathedral Basilica of St. James is located at 250 Cathedral Place in Downtown Brooklyn.
Prior to the construction of St. James, there was no established church on Long Island, which back then was comprised of Brooklyn, Queens, Nassau, and Suffolk counties. For residents of the Village of Brooklyn to attend Mass, they had to commute by boat to Manhattan. On July 25, 1822, on the Feast of St. James, New York Bishop John Connolly traveled from St. Patrick's Old Cathedral to bless the cornerstone of the Church designated as St. James.
In 1972, Bishop Francis Mugavero officially designated St. James as the Cathedral of the Diocese of Brooklyn. In 1979, Pope John Paul II visited St. James Cathedral, and in 1982, officially designated the Cathedral as a Basilica.
Sunday's 2 p.m. Mass will be live-streamed on www.netny.tv
A feed will also be available at The Switch on port DeSales1. Anyone who is looking to take the feed should book it through The Switch Bookings.
DeSales Studios has produced a documentary on the 200th Anniversary of St. James which will premiere on NET-TV on August 14th at 5 p.m. To view the trailer, click here:
SPONSORED ARTICLE
For the most up-to-date information, please contact the company directly.
The photos contained in the article serve only as an illustration of the article.