Russian Drones Destroyed a Caritas Warehouse in Lviv
Rkc.org.ua / Family News Service September 20, 2023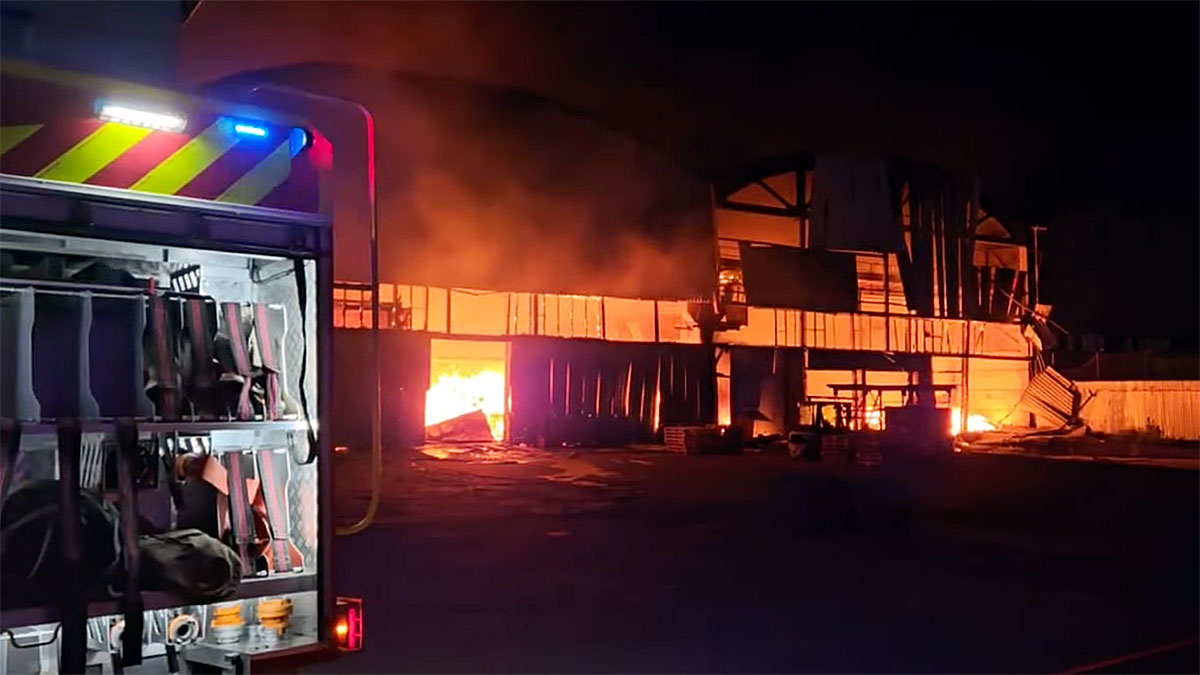 The Caritas-Spes Ukraine warehouse in Lviv has been destroyed by Russian shelling, resulting in the loss of 300 tonnes of goods and humanitarian vehicles. The building, with all its equipment, was burned to the ground. The incident occurred on Tuesday, September 19, at around 5:00 am.
On Tuesday morning, during the attack on Lviv, a Russian drone struck a warehouse containing Caritas-Spes Ukraine humanitarian aid.
"The attack on our warehouse once again confirmed Russia's true intentions. After all, "there were no strategic facilities nearby," pointed out the Executive Director of Caritas-Spes Ukraine, Fr. Vyacheslav Hrynevych SAC.
As Fr. Hrynevych stressed, a network for humanitarian projects has been operating since the beginning of the Russian invasion. "Unfortunately, the delivery of humanitarian aid, already planned, will be delayed due to the destruction of one branch," said the Executive Director of Caritas-Spes Ukraine. "More important is that no one suffered injuries or fatalities," he added.
In 2023, Caritas-Spes Ukraine assisted 280,046 people in 15,000 villages across 23 regions through rapid response projects. Since the beginning of the full-scale invasion, 1,048,546 people have received assistance. The Ukraine war began on February 24, 2022, and has lasted for over 570 days.
Rkc.org.ua / Family News Service
SPONSORED ARTICLE
For the most up-to-date information, please contact the company directly.
The photos contained in the article serve only as an illustration of the article.