Copernicus 550 Gala Concert "Nothing More Beautiful than the Heavens" in New York
November 17, 2023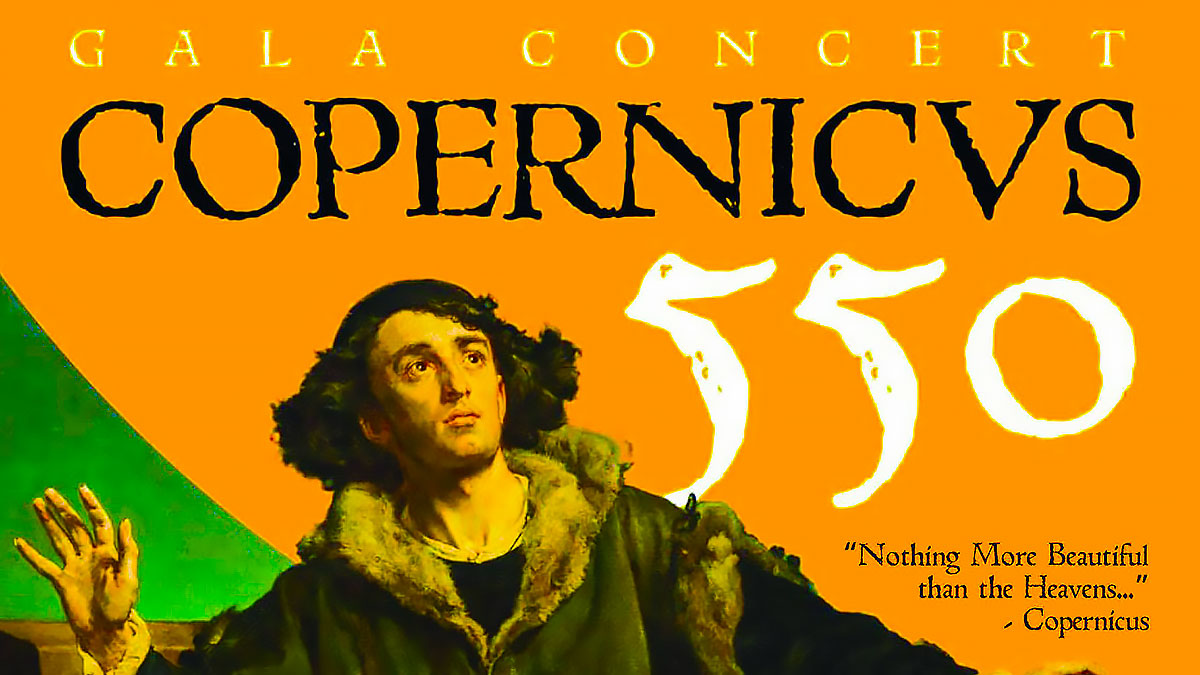 Carnegie Hall, Tuesday, November 28 at 8 PM.
Program:
Works by Chopin, Debussy, Lully, Rodney Rogers, Jan Krutul, Norbert Palej, Krzysztof Niegowski, Puccini, Kilar, Bartók, and others.
Performers:
Krzysztof Bączyk, Bass
Bence Szepesi, Clarinet
Nicholas Kaponyas, Piano
Ensemble Kalisia
Copernicus Children's Choir
Bozena Konkiel, Conductor
Polish Singers Alliance of America Choir
Darius Ocetek, Conductor
Tickets available Thursday, November 9 at 11 AM.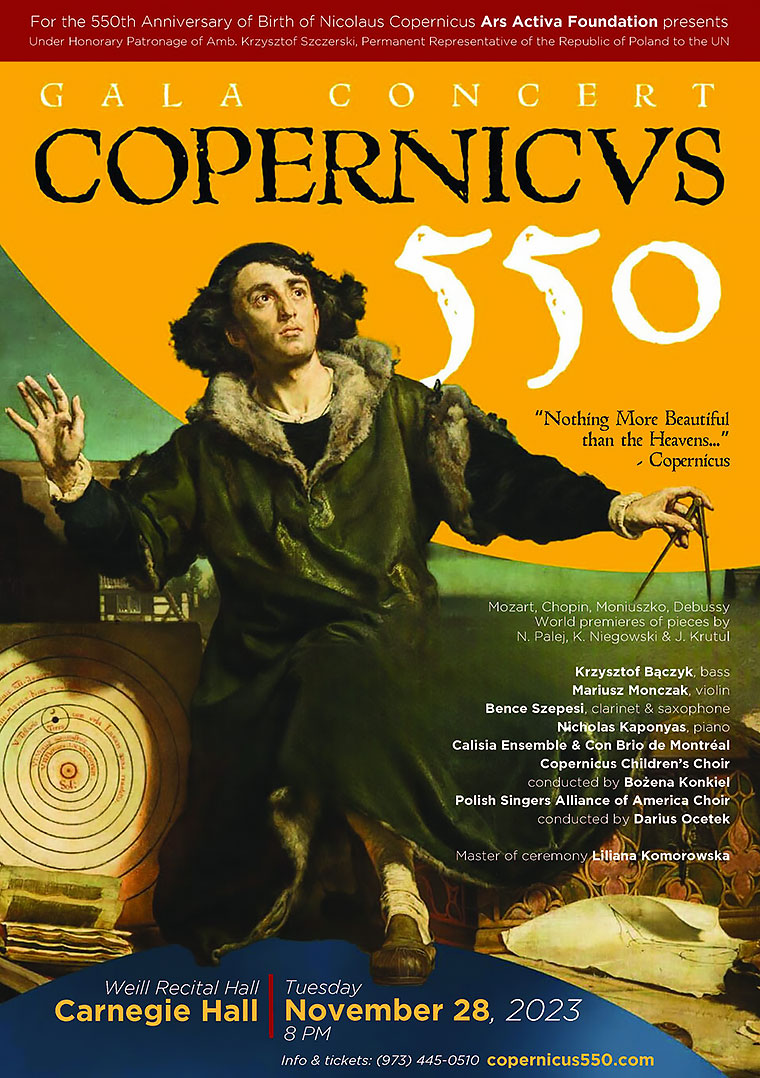 Other Polonia News from New York:
SEE MORE