St. Stanislaus Kostka Catholic Academy Presents "Apartments for Rent in Greenpoint" - June 2nd
June 01, 2023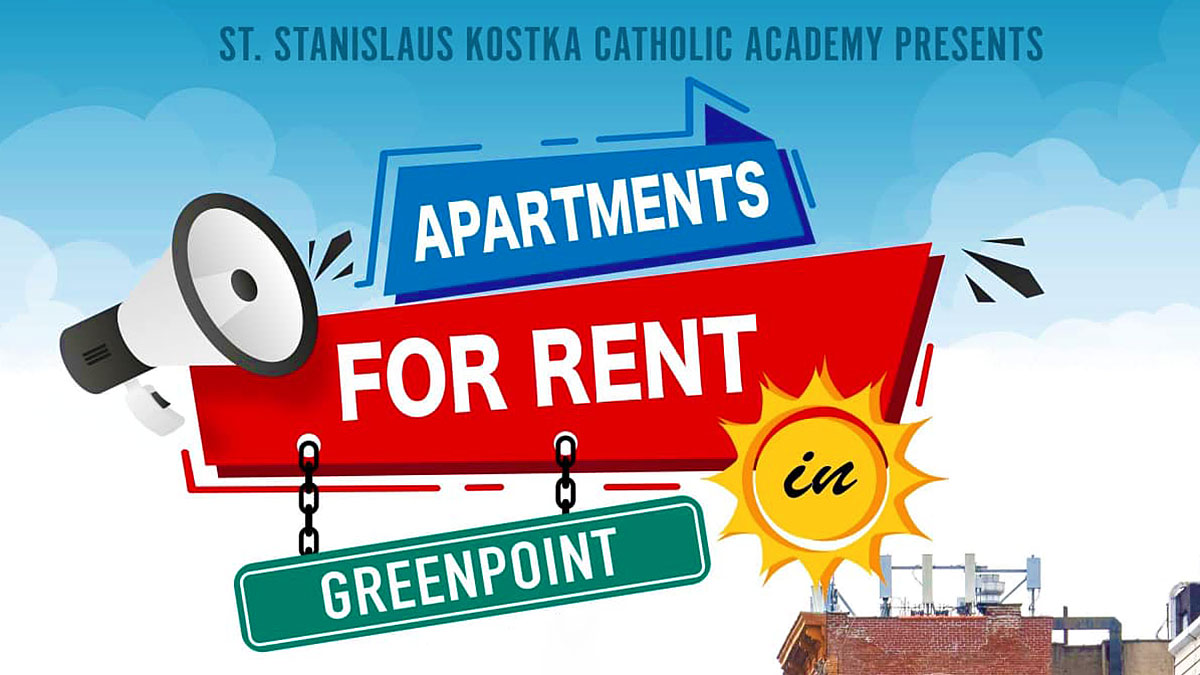 You don't want to miss our highly anticipated Spring Show: "Apartments For Rent In Greenpoint," written by our very own music teachers, Ms. Bozena Konkiel and Nak Kaponyas, featuring our students from PK4 through 8th Grade!
FRIDAY, JUNE 2nd. 6:30 P.M.
Admission paid at the door. See flyer for details. Hope to see everyone there!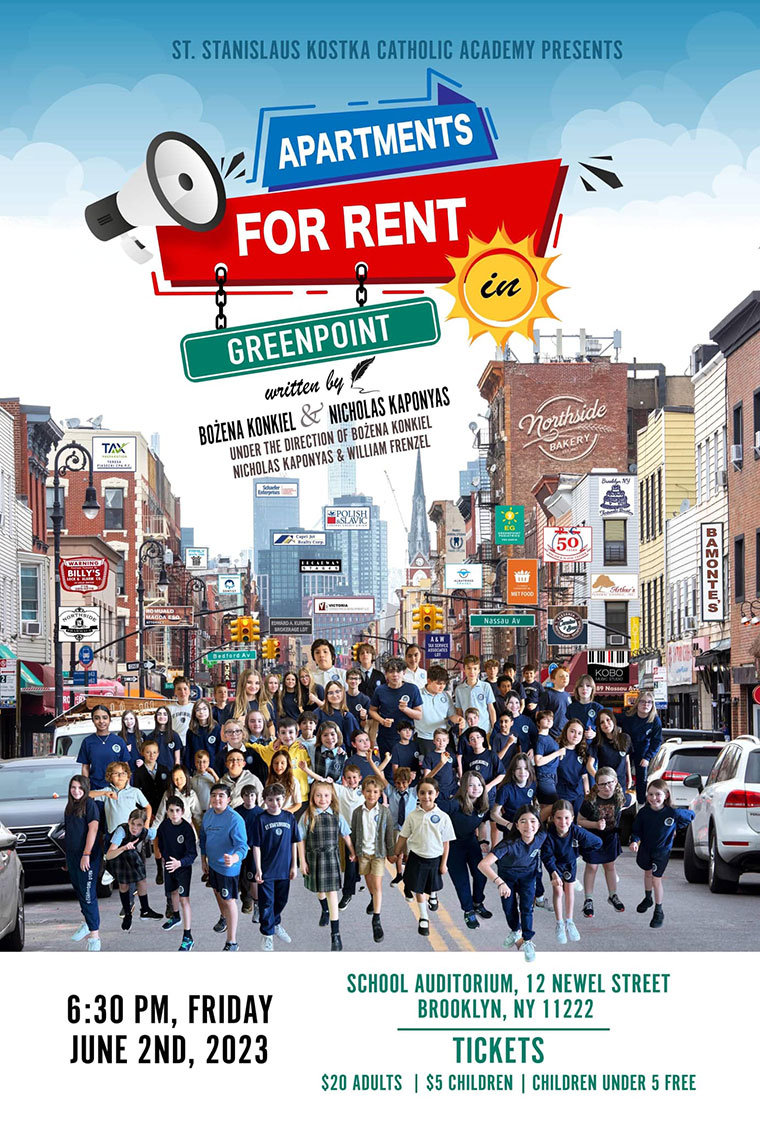 Other Polonia News from New York:
SEE MORE