Polski Festiwal w Syracuse. Syracuse Polish Festival 2023. June 9-11
June 08, 2023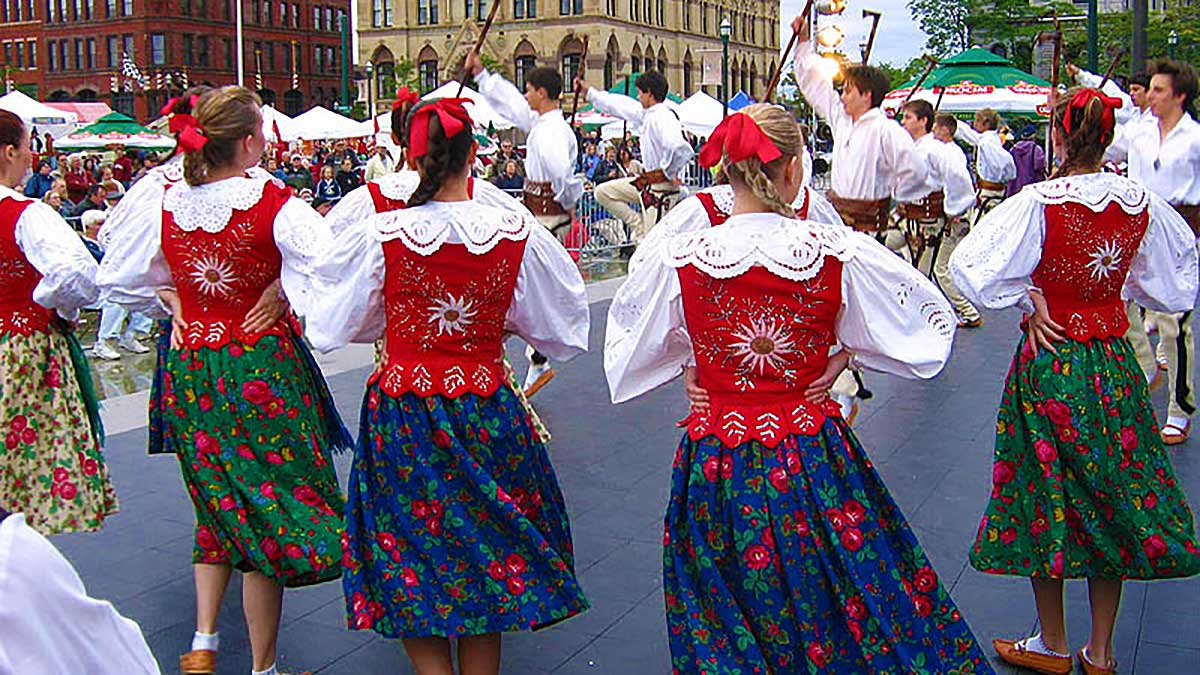 The three-day Syracuse Polish Festival is a family-friendly celebration of Polish culture, heritage, and traditions.
Festival goal is to provide a variety of entertainment, including the sounds of Polka, Pop/Jazz, Dance-Funk music along with beautiful folklore dance performances by the group "Lechowia Dancers" from Canada.
Our event offers attendees a taste of Polish and American cuisine and Polish beer along with Polish and American arts and crafts. One of the main attractions is the annual "Pierogi Eating Contest" and "Miss Polonia" presentation.
During the festival, kids can enjoy a variety of hands-on arts and crafts and interactive games and inflatable activities for them. Our efforts are based on providing a fantastic, fun time to those who visit by holding high standards and ensuring comfort. We keep the whole family busy.
The Festival is also an opportunity to award the annual scholarships for talented students as well as honoring the "Pole of the Year" for the honoree who contributes to propagating and maintaining Polish culture in our community.
Our non-profit organization wants to wholeheartedly thank the people of CNY for their continuing support – our success motivates us to work even harder to provide them fantastic family memories.
Clinton Square Syracuse, NY.
67th Annual Syracuse Polish Festival will be held
June 9-11, 2023
Party under the sky… See you there !!!
Other Polonia News from New York:
SEE MORE