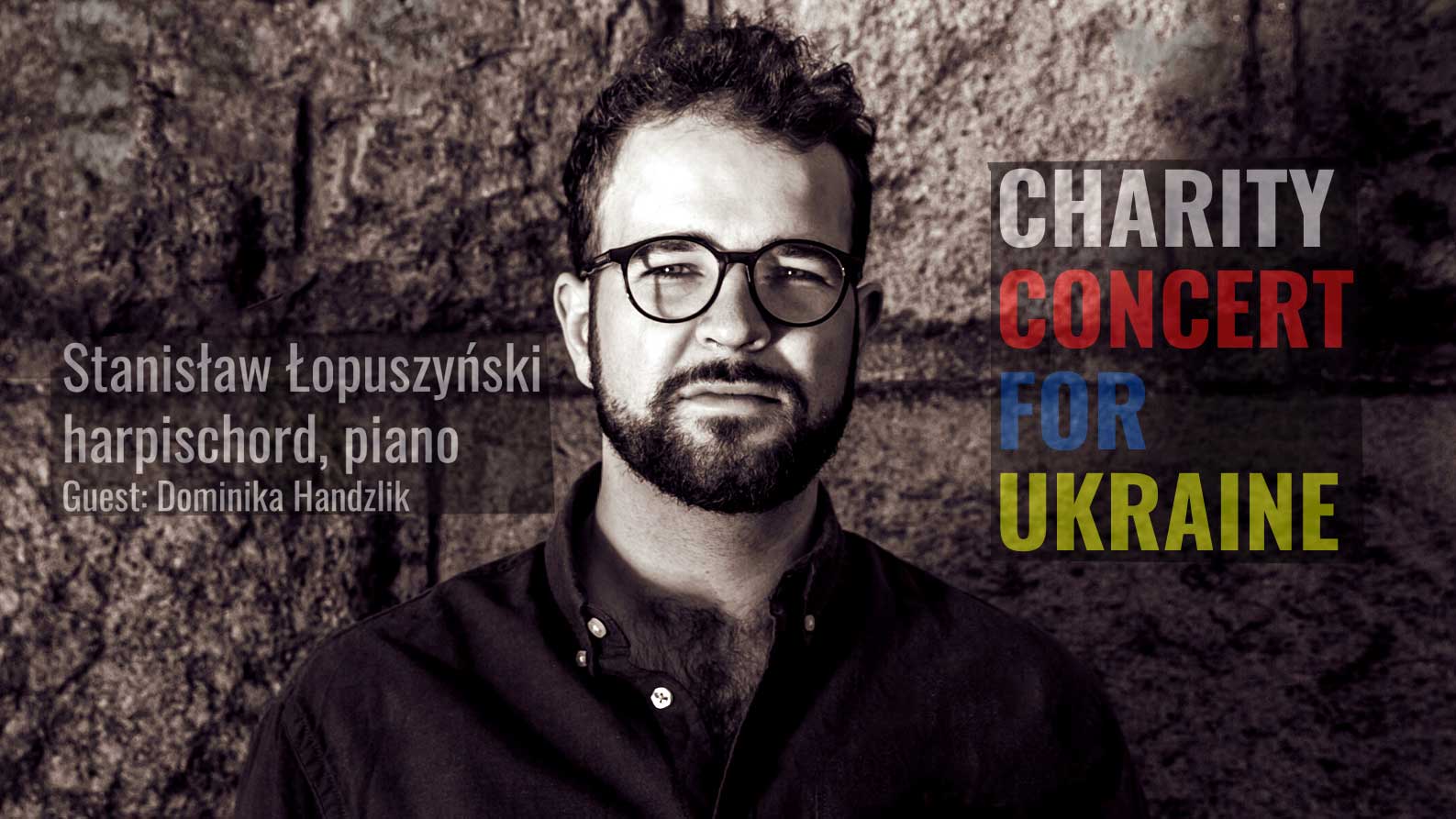 Consulate General of the Republic of Poland in New York and Polish Cultural Institute invite for a unique piano and harpsichord concert of Stanislaw Lopuszanski, followed by his stories and visual materials from the east of Ukraine.
Event will commence on November 28 at 7 PM at the Consulate General premises (233 Madison Avenue, Jan Karski Corner, New York).
Registration for the event is available via link: https://forms.gle/TLo9H4RRqimoZKfc8.
Besides being an artist, Stanislaw is an active volunteer engaged in delivering humanitarian assistance for Ukraine, organizing convoys and distribution of aid for the victims of Russian aggression. He carried out over 40 transports, traveling 80 000 km through Ukraine since February 24. Risking his own life, he organizes and participates in evacuations of civilians from shelled cities and towns near the front line. His bravery and dedication helped with saving nearly 200 people.
His brief piano concerts, frequently stopped by the air raid sirens, for the civilians are another significant form of his endeavors to bring relief to war affected population.
On this special evening Stanislaw will perform works of Johann Sebastian Bach, Francais Couperin, Wilhelm Friedemann Bach, Ignacy Jan Paderewski and Miroslav Skoryk. He will be accompanied by the actress and vocalist Dominika Handzlik.
During the concert Stanislaw will be raising funds for the further humanitarian convoys to the front lines in Ukraine.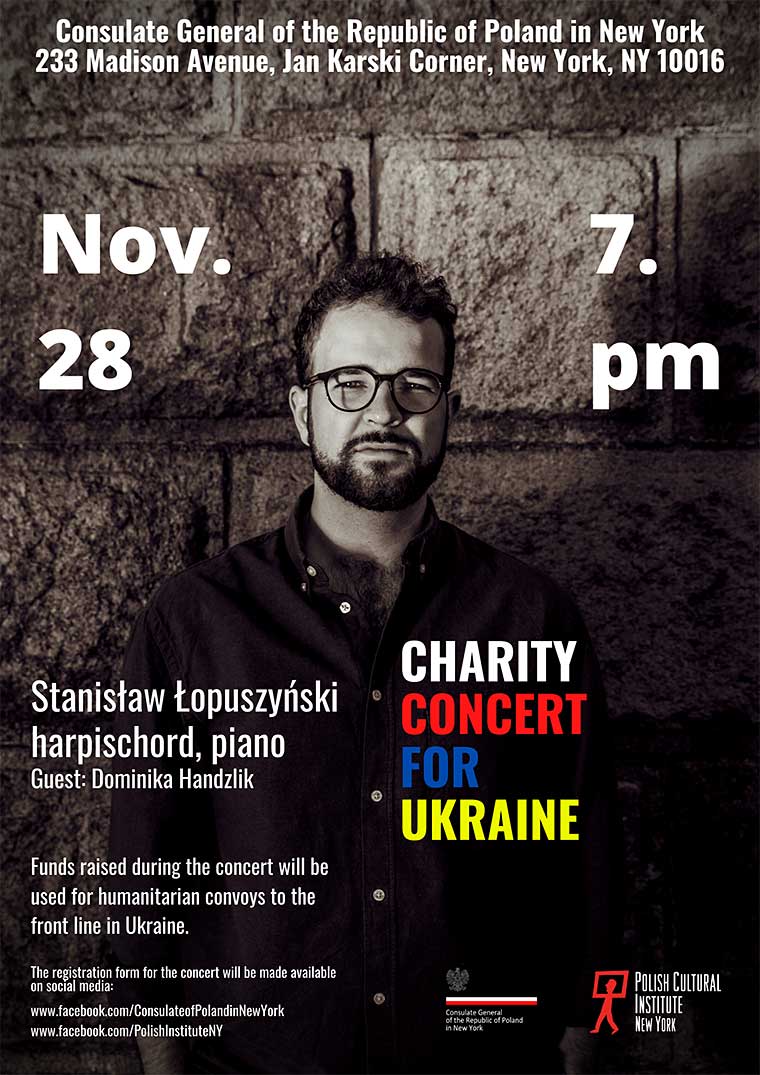 Diplomatic Missions of Poland in US
233 Madison Ave.
New York
, NY
tel:
Click phone# to call
646-237-2100
and tell them you found their ad in Polish Pages
SPONSORED ARTICLE
For the most up-to-date information, please contact the company directly.
The photos contained in the article serve only as an illustration of the article.
Other news: ARTS, CULTURE, ENTERTAINMENT
SEE MORE