"Brigitte Bardot the Wonderful" - Weronika Rosati Masterfully Impersonated Elizabeth Taylor
AJS, Michael November 07, 2022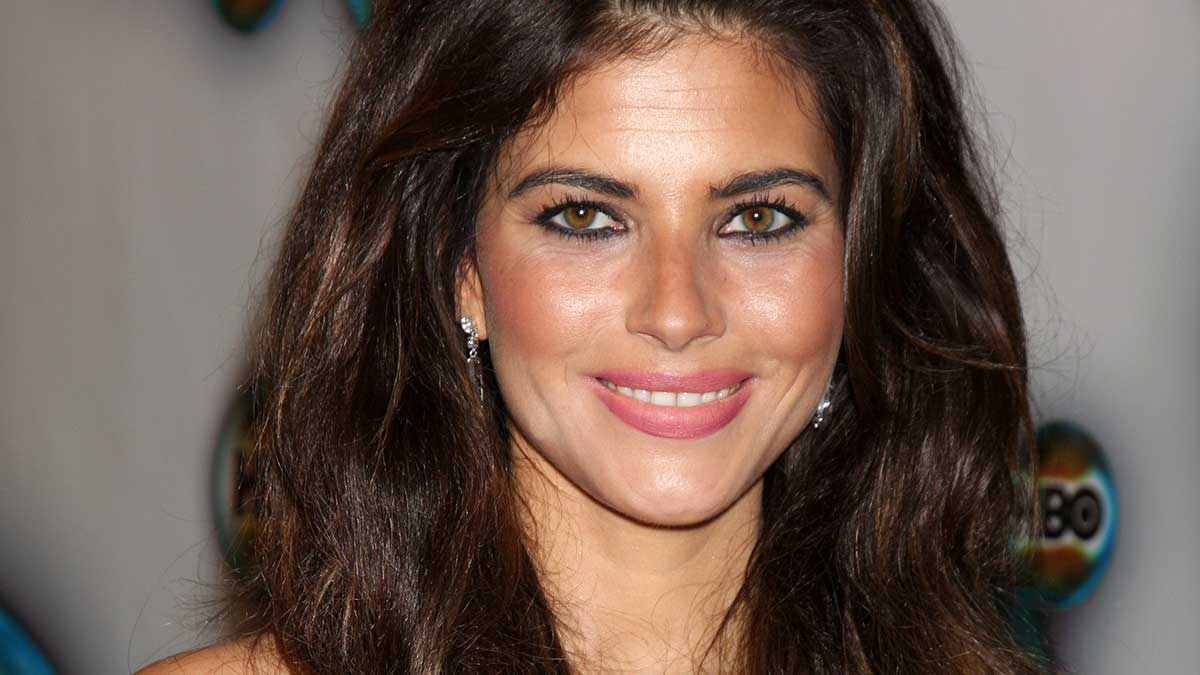 Weronika Rosati at the HBO Golden Globe Party at Beverly Hilton Hotel. Photo: Kath Click
Recently, the film "Brigitte Bardot Cudowna (The Wonderful)" by the master director Lech Majewski had its premiere in Warsaw, at which young Polish stars - Joanna Opozda, faithfully impersonating Brigitte Bardot and Weronika Rosati, who on the screen not so much play Elizabeth Taylor, but even fully becomes her.
Rosati's appearance, facial expressions, gestures and voice make us feel as if we were watching Taylor in a new version. Weronika Rosati is a Pole who has been successful in Hollywood for years and has in her portfolio films where she played alongside the greatest contemporary cinema stars.
The film also has surprisingly much good humor, and these scenes are dominated by actors Andrzej Grabowski, Tomasz Sapryk and Sebastian Stankiewicz.
"Brigitte Bardot the Wonderful" is a film full of surprises. Although many viewers expect that it will be a tribute to the icon of the 50s and 60s, the film has much more to offer us. It's a movie full of magic. A film about searching for oneself. It is very unique and worth watching.
Our guide through Poland in the 1950s and 1960s, as well as the parallel world of dreams and imagination, becomes Adam (played by the wonderful Kacper Olszewski), a young boy who is looking for his father.
Its story makes the film focus on the wandering theme. A personal path in finding yourself. You can find here a specific reference to Franz Kafka's Cinnamon Shops. Just as cinnamon stores symbolize the world of inaccessible dreams and desires, in "Brigitte Bardot Cudowna" it is the stars seen on the glass tv screen that become the embodiment of the world so inaccessible to a boy growing up in Poland in the 1950s.
But that's not all. The stars of world cinema will play a completely new role in this dreamlike reality. The character of Elizabeth Taylor, superbly rendered by Weronika Rosati, finds herself at the end of the film at a junction of two worlds that function simultaneously in the film. This scene but also many others where Rosati plays Elizabeth Taylor are particularly touching.
One of the places where Adam, the main character, wanders is a hotel, which looks like a labyrinth. Here, too, Kafka's work and the labyrinth come to mind as one of the most frequently used elements of symbolism. These fairy-tale, often castle scenes are accompanied by unique special effects, realized at a very high level.
How will Adam meet Brigitte Bardot and Elizabeth Taylor?
Will Adam find what he is looking for?
Will he find out the truth about her father?
The viewer's pleasure is a journey through the magical world of Lech Majewski to find the answers to these questions.
Other news: ARTS, CULTURE, ENTERTAINMENT
SEE MORE