Babooshki - Jazz concert. Karolina Beimcik & Dana Vynnytska with Guitarist Rafał Sarnecki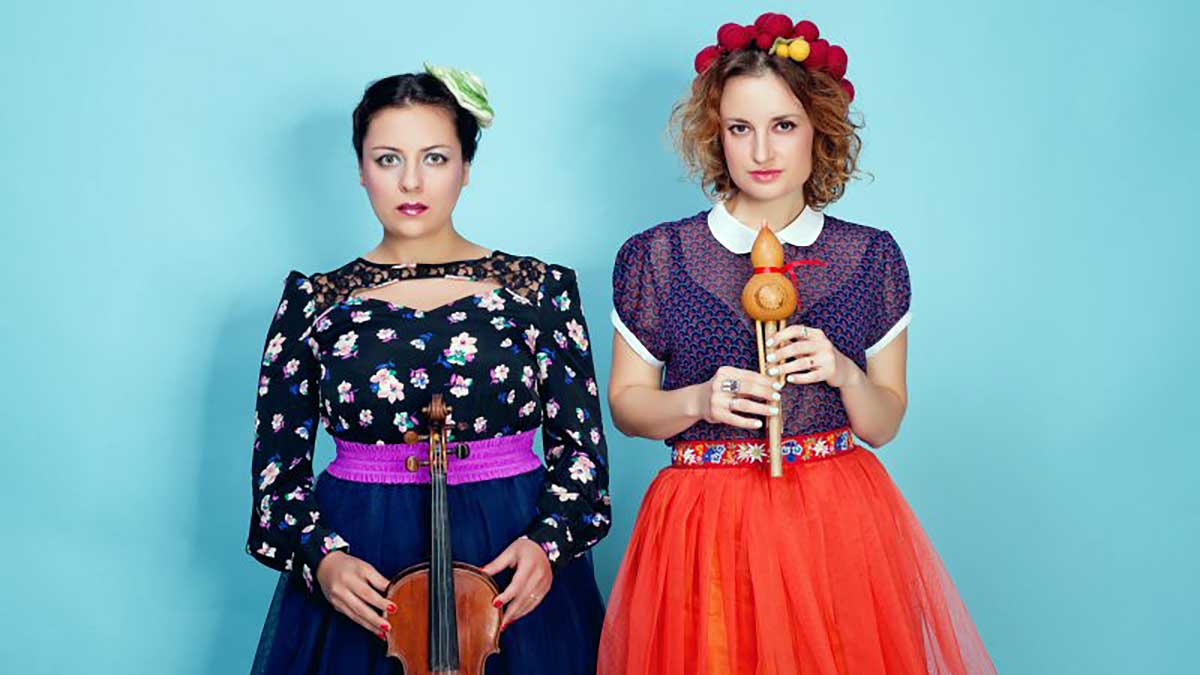 Please tune in for new episode in the series Kosciuszko Foundation Jazz concerts, as we celebrate Polish-Ukrainian Friendship.
We invite you to enjoy this beautiful eclectic musical project Babooshki, created by a Polish vocalist and violin player Karolina Beimcik and Ukrainian singer/pianist Dana Vynnytska.
Together they share a passion to find common ground between the neighboring countries of Poland and Ukraine on a cultural and musical level.
Their common history and traditions are stored in original and charming melodies. On the album "Będziemy się krężyli" we hear the traditional harvesting and Christening songs from various regions of Poland and Ukraine, such as Biłgoraj, Załuki village near the Belarusian border, and Polissya region that has preserved the most ancient relics of pre-Slavic and pre-Ukrainian culture.
The musicians have made a return to the richness of old traditions and the heritage of their homes, giving the tradition an original musical style that combines elements of jazz as well as influences of world and classical music.
SPONSORED ARTICLE
For the most up-to-date information, please contact the company directly.
The photos contained in the article serve only as an illustration of the article.
Founded in 1925, the Kosciuszko Foundation promotes closer ties between Poland and the United States through educational, scientific and cultural exchanges. It awards up to $1 million annually in fellowships and grants to graduate students, scholars, scientists, professionals, and artists, and promotes Polish culture in America. The Foundation has awarded scholarships and provided a forum to Poles who have changed history.