Exhibition "Sleepless in Warsaw" at A.I.R. gallery in NYC
July 08, 2022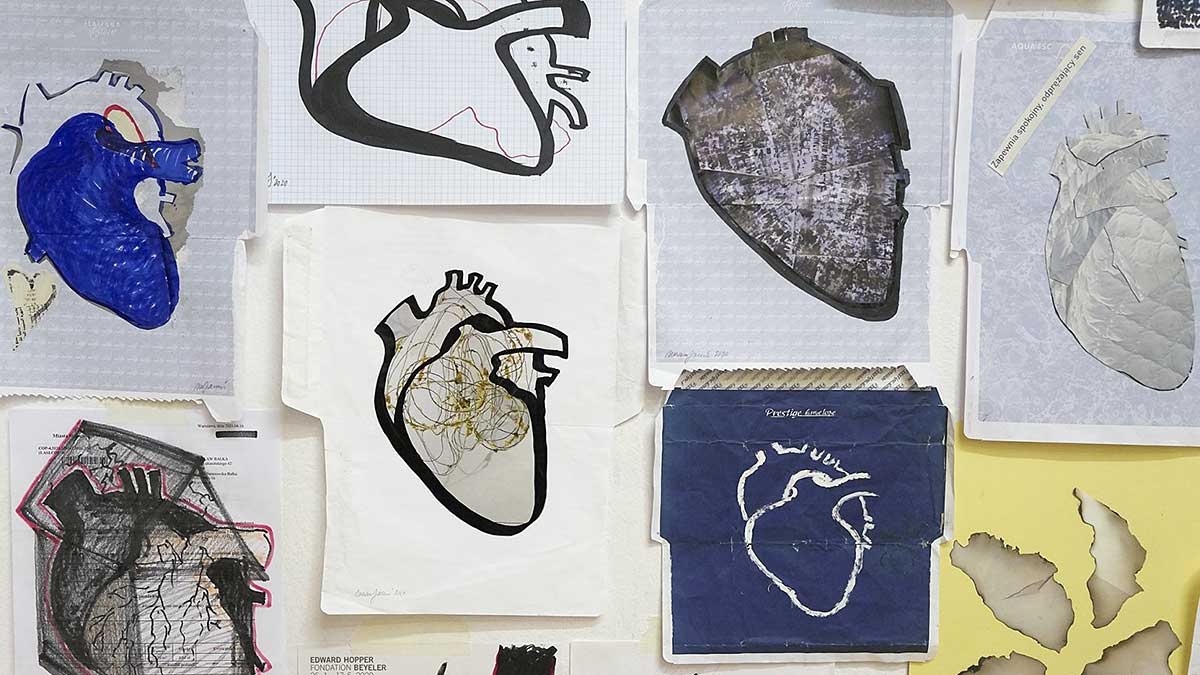 Image: Zuzanna Janin, TAKOTSUBO (Healing from the Broken Heart Disease), 2020. Drawings and collage, dimensions are variable
Exhibition "Sleepless in Warsaw" will be presented at A.I.R. gallery on August 6 (opening night) through September 4, 2022.
A group exhibition of Polish artists, which comes as a fruit of many years of A.I.R.'s collaboration with the Warsaw-based lokal_30 Gallery and is part of an exchange between the two art venues.
Sleepless in Warsaw showcases artists representing a number of generations: from the doyennes, such as Natalia LL and Jolanta Marcolla; to mid-career artists, such as Zuzanna Janin and Monika Mamzeta; to Jan Możdżyński and Liliana Zeic from the young generation. Sleep disorders are said to be one of the most frequent afflictions suffered during the current pandemic, which has already lasted for more than two years. The Internet is ripe with advice, friends recommend tried and tested methods to each other, and each minute a new social media post asks: "what do you do when you cannot sleep?" The current situation in Ukraine has added an even more real dimension to our uncertainty and sense of threat. Sleeplessness results from anxiety, fear for the future, not only our own, but also the future of humankind. Metaphorically speaking, sleeplessness can also be seen as a state of hypersensitivity, inability to come to terms with the existing order, or rather the disorder of the world.
The project is co-organized by the Polish Cultural Institute in New York.