Zaglada - Performed Reading of a New Play by Richard Vetere, Featuring Maja Wampuszyc
January 12, 2022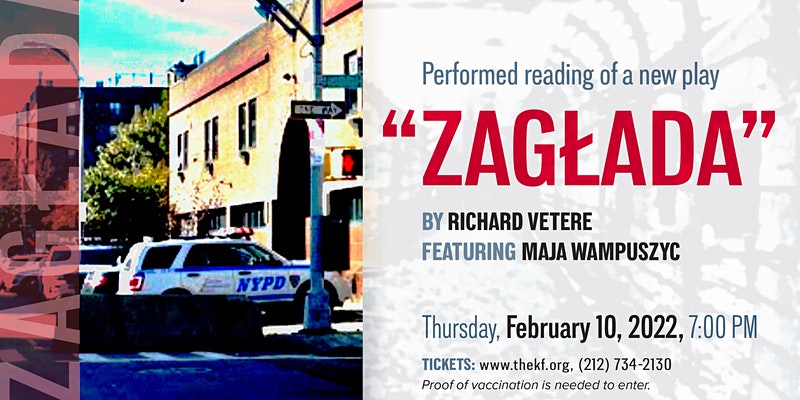 The Kosciuszko Foundation invites you to a performed reading of Zagłada, a new play by Richard Vetere, featuring Maja Wampuszyc.
Thursday, February 10, 2022, 7 PM

The Kosciuszko Foundation: 15 E 65th Street, New York, NY 10065

Admission: $15/  $10 KF members
Zagłada is about a 90-year-old Polish man living in Maspeth, Queens, who is exposed by an African-American journalist as having been a Kapo in Buchenwald. The man shoots at the journalist, is arrested for firing an illegal firearm, and held at the 112th Precinct by an NYPD Intelligence Bureau Officer. There he is forced to confront his past by a Federal Prosecutor who is driven by a personal vendetta.
SPONSORED ARTICLE
For the most up-to-date information, please contact the company directly.
The photos contained in the article serve only as an illustration of the article.
Founded in 1925, the Kosciuszko Foundation promotes closer ties between Poland and the United States through educational, scientific and cultural exchanges. It awards up to $1 million annually in fellowships and grants to graduate students, scholars, scientists, professionals, and artists, and promotes Polish culture in America. The Foundation has awarded scholarships and provided a forum to Poles who have changed history.