Free Online Screenings to Celebrate 100th Anniversary of Stanisław Lem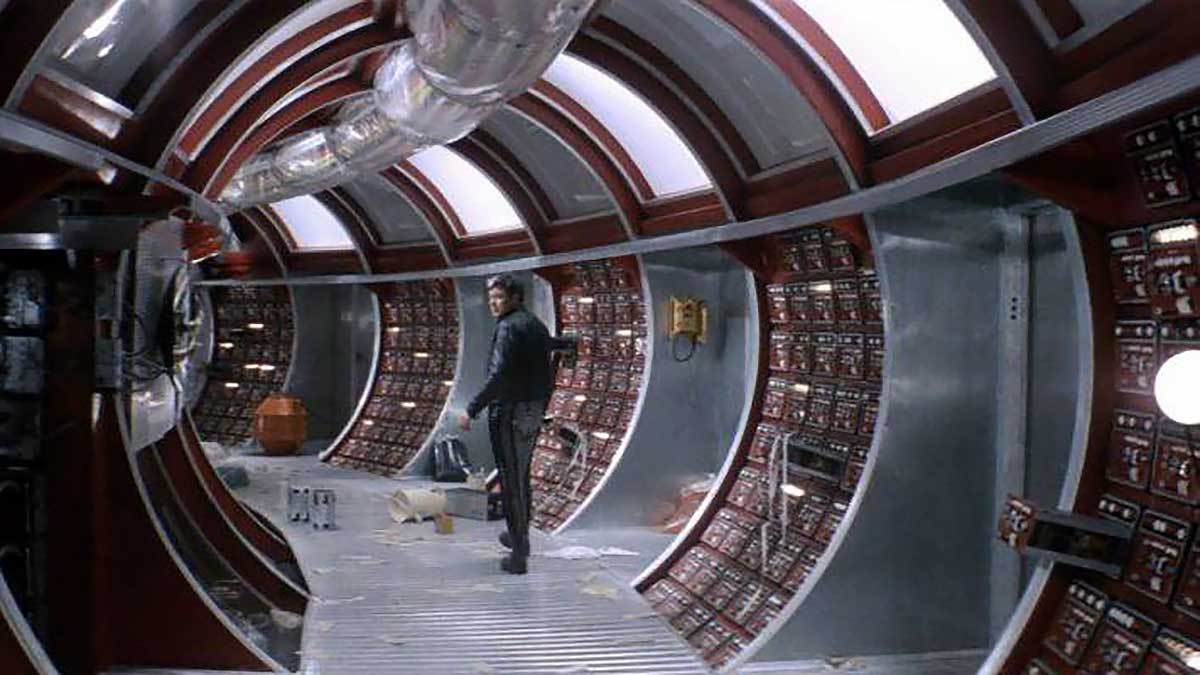 Solaris by Andrei Tarkovsky. Foto: Polish Cultural Institute
This program commences our centennial celebration of Stanisław Lem's life and oeuvre. To learn about Stanislaw Lem (1921-2006), we recommend watching the documentary: Autor Solaris (free of charge) by Borys Lankosz.
Lem 2021: Stanisław Lem on Film - June 4—July 1
Online at The Cinematheque in Vancouver
See below for the list of films available free of charge.
The rest of the films: tickets at $10 CAD.
See below for the list of films available in the US and/or Canada.
This well-crafted and multi-dimensional documentary explores Stanisław Lem's life and times, even as it charts the extent to which Lem's writings and philosophy extended far beyond the time and place from which they emerged. Adopting many different methods, from archival material and interviews to dramatizations of scenes from both his life and his works, Autor Solaris is a penetrating portrait of the artist, and sheds light both on Lem himself and on the social and historical forces that helped shape him.
Lem is both a polymath and a virtuoso storyteller and stylist. Put them together and they add up to a genius … He is a major writer, and one of the deep spirits of our age." Theodore Solotaroff - New York Times
"Mind-bending … Lem's writing [has] a unique place on a Venn diagram in which the natural sciences, philosophy, and literature shade into one another with mutually intensifying vividness and fascination." - Paul Grimstad, The New Yorker
"Lem was a giant of mid-20th-century science fiction, in a league with Arthur C. Clarke, Isaac Asimov, and Philip K. Dick." - Ben Sisario, New York Times
All films in the series
Free of charge in the US and Canada—available until June 24
Roly Poly by Andrzej Wajda (free of charge)
Autor Solaris by Borys Lankosz (free of charge)
Professor Zazul by Marek Nowicki, Jerzy Stawicki (free of charge)
Free of charge in the US and Canada—available until July 1
Maska by Stephen Quay & Timothy Quay (free of charge)
Return by Anna Blaszczyk (free of charge)
Only in Canada—available until June 18
Hospital of the Transfiguration by Edward Zebrowski
Pilot Pirx's Inquest by Marek Piestrak
Only in Canada—available until July 1
Solaris by Andrei Tarkovsky
Solaris by Steven Soderbergh
The Congress by Ari Folman
His Master's Voice by György Pálfi
Ikarie XB 1 by Jindřich Polák
A giant of Polish literature, and of science fiction writing worldwide though in fact his work transcends the constraints of any particular genre Stanisław Lem (1921-2006) produced dozens upon dozens of novels, stories, and essays throughout his nearly 60-year career. Best known for the writings that qualified, at least ostensibly, as science fiction, his body of work is dizzyingly multi-faceted, encompassing memoirs, reminiscences of his wartime experiences, and philosophical texts, while the science fiction narratives themselves often take wildly experimental forms and extend freely into the realms of philosophy and satire.
Presented in partnership with The Cinematheque in Vancouver and co-programmed by Tomek Smolarski at the Polish Cultural Institute New York.