"Lem 2021: Stanisław Lem on Film" at The Cinematheque in Vancouver (June 4 - July 1)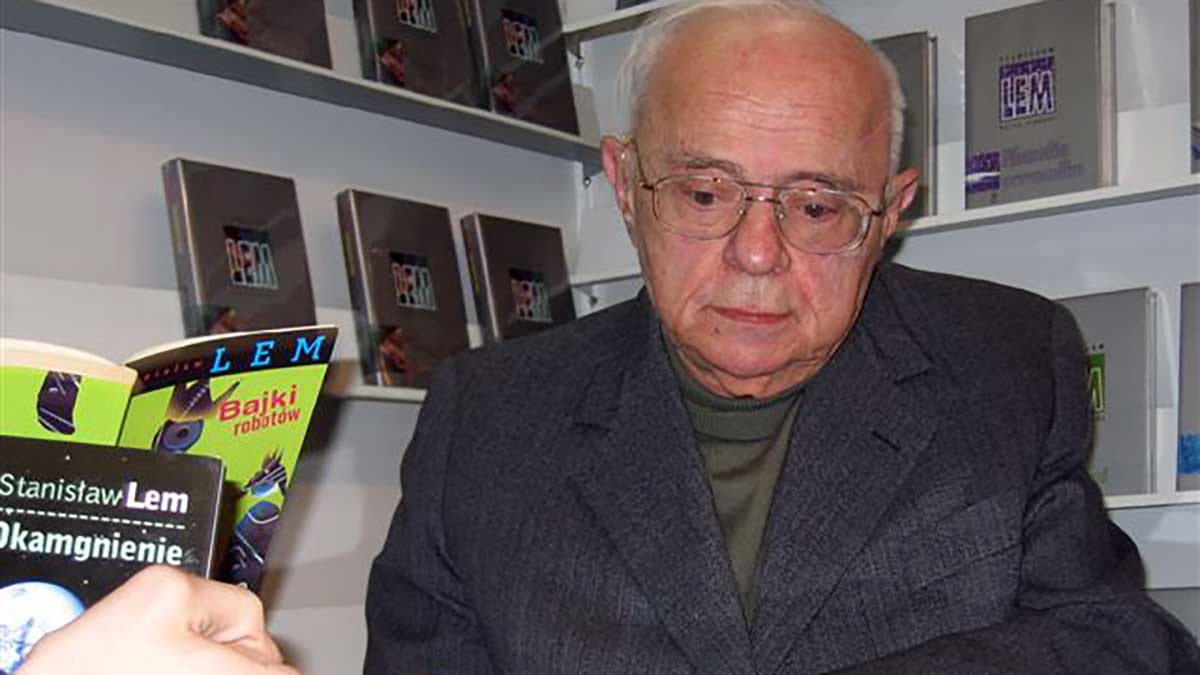 Lem signing in Kraków, 30 October 2005. Foto: Mariusz Kubik, mariuszkubik.pl, CC BY-SA 3.0, via Wikimedia Commons
June 4—July 1. Online at The Cinematheque in Vancouver.
Screening tickets at $10 CAD.
See below for the list of films free of charge.
See below for the list of films available in the US and/or Canada.
https://thecinematheque.ca/series/lem-2021
A giant of Polish literature, and of science fiction writing worldwide though in fact his work transcends the constraints of any particular genre Stanisław Lem (1921-2006) produced dozens upon dozens of novels, stories, and essays throughout his nearly 60-year career. Best known for the writings that qualified, at least ostensibly, as science fiction, his body of work is dizzyingly multi-faceted, encompassing memoirs, reminiscences of his wartime experiences, and philosophical texts, while the science fiction narratives themselves often take wildly experimental forms and extend freely into the realms of philosophy and satire.
However, his work is characterized, one thing is for sure: Lem's novels and stories have inspired (and continue to inspire) numerous filmmakers, with cinematic adaptations emerging from throughout the world, often helmed by some of the most important filmmakers past and present: from Andrei Tarkovsky and Andrzej Wajda to the Quay Brothers and Steven Soderbergh.
Organized in collaboration with The Cinematheque in Vancouver, this series offers a generous selection of these Lem-inspired cinematic works. Anchored by two versions of SOLARIS, Tarkovsky's and Soderbergh's celebrated films are joined by the selection of additional films whose diverse range of genres, tones, and stylistic approaches are entirely appropriate to Lem's own body of work.
Presented in partnership with The Cinematheque in Vancouver and co-programmed by Tomek Smolarski at the Polish Cultural Institute New York.
Films in the series
Available in the US and Canada
Roly Poly by Andrzej Wajda (free of charge)
Autor Solaris by Borys Lankosz (free of charge)
Maska by Stephen Quay & Timothy Quay (free of charge)
Professor Zazul by Marek Nowicki, Jerzy Stawicki (free of charge)
Return by Anna Blaszczyk (free of charge)
Available only in Canada
Hospital of the Transfiguration by Edward Zebrowski
Pilot Pirx's Inquest by Marek Piestrak
Solaris by Andrei Tarkovsky
Solaris by Steven Soderbergh
The Congress by Ari Folman
His Master's Voice by György Pálfi
Ikarie XB 1 by Jindřich Polák