Online reading of Jolanta Janiczak's play Detroit. The History of a Hand: April 25 at 1 PM
April 22, 2021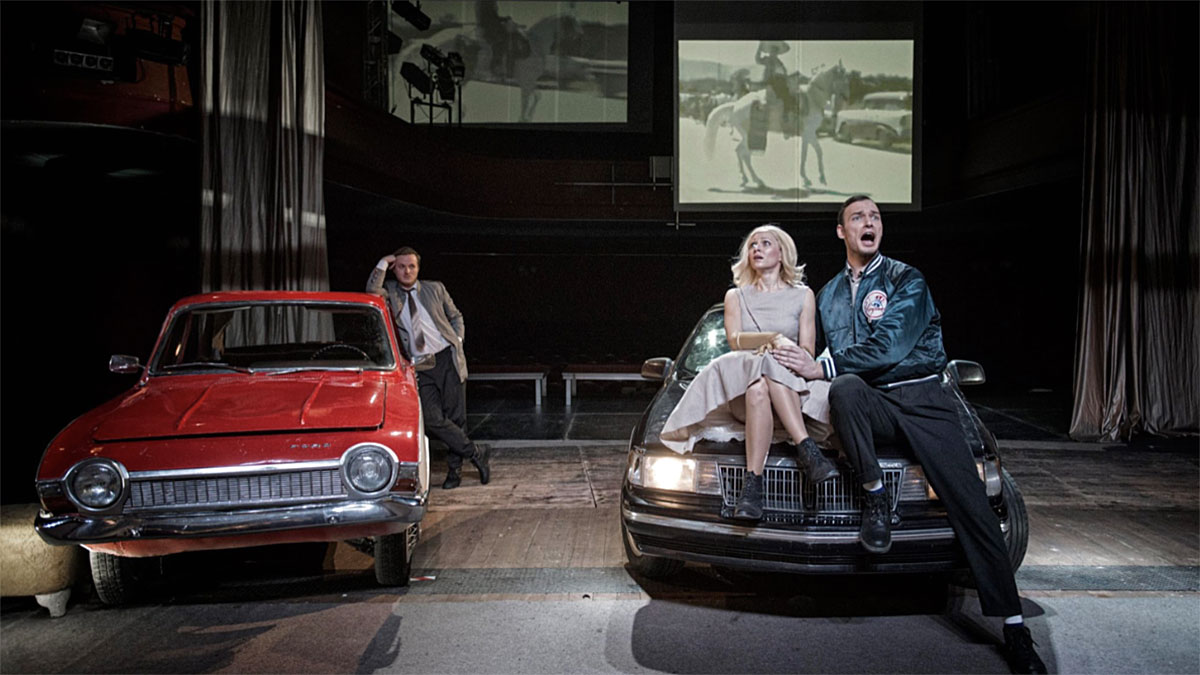 Photo by Magda Hueckel, Detroit at the Polish Theater in Bydgoszcz
Presented by The Vaclav Havel Library Foundation, Bohemian Benevolent and Literary Association, the Polish Cultural Institute New York and Teatr Polski in Bydgoszcz.
Recording available until May 2 - FREE with $10 suggested donation
Playwright: Jolanta Janiczak. Director: Vernice Miller. Actors: Erin Lockett, Joann Yarrow, Brian Jennings, Anna Podolak, Kelvin Tejada, Raymond Kraft. Translated by: Beata Marczynska-Fedorowicz. Running time: 90 min.
In honor of Vaclav Havel, The Rehearsal for Truth Theater Festival, presents Spring Weekend: a showcase of emerging Czech, Hungarian, Polish, and Slovak playwrights whose work grapples with the social and political issues of today. The plays have been translated into English and will be brought to life in online readings by local New York performers and directors.
Detroit. The History of a Hand centers on the fulfillment and downfall of the American Dream. The play is based on Diego Rivera's mural at the Detroit Institute of Arts (DIA). Jolanta Janiczak wrote the script after she visited Detroit and witnessed the ruins of the once powerful city. Rivera painted an epic series of 27 intricate panels embedded into walls of the DIA courtyard. Entering this space offers visitors a chance to glimpse into the robust industrial era that Rivera transposed in 1933, when Detroit still stood as an icon of a modern city.