Encounters with Polish Literature. Episode 2: "Witkacy": Stanisław Ignacy Witkiewicz with Benjamin Paloff. Monthly video series hosted by David A. Goldfarb, PhD
Stanisław Ignacy Witkiewicz (1885-1939), known widely as "Witkacy", was a painter, playwright, novelist, philosopher, critic, and inspiration to all Polish writers who have experimented with words, action and image in the theater, and with literary form since his time. He is not as well-known internationally as some of his compatriots like Witold Gombrowicz or Bruno Schulz, or his aesthetic descendants in the theater like Tadeusz Kantor or Jerzy Grotowski, but his impact on Polish literature in the 20th and 21st centuries has been substantial. In this episode, with Prof. Benjamin Paloff from the University of Michigan, we try to unpack some of Witkacy's ideas like the theory of "Pure Form," the idea of "unity in multiplicity," and what he called "the metaphysical feeling of the strangeness of existence," by looking at some outrageously fantastical images from his fundamental novel Insatiability, his bizarre accounts of experiments with peyote, and his plays.
For students interested in advanced study of Polish literature and culture, Prof. Paloff describes the academic program in Polish studies at the University of Michigan: Polish Language and Literature at the University of Michigan, and Copernicus Center for Polish Studies at the University of Michigan.
Encounters with Polish Literature is a new video series for anyone interested in literature and the culture of books and reading. Each month, host David A. Goldfarb will present a new topic in conversation with an expert on that author or book or movement in Polish literature.
Learn more about this episode, and see the biographies of the guests on the Polish Cultural Institute New York's website. The linked page includes a bibliography of works in English by and about Witkacy and links to online exhibitions of his visual works: Episode 2.
Bartek Remisko, Executive Producer
David A. Goldfarb, Host & Producer
Natalia Iyudin, Producer
Upcoming Episodes
Episode 3 (April 1, 2021): Witold Gombrowicz with Bożena Shallcross (University of Chicago).
Episode 4 (May 1, 2021): Wisława Szymborska with Clare Cavanagh (Northwestern University).
Episode 5 (June 1, 2021): Bruno Schulz with Karen Underhill (University of Illinois—Chicago)
This project is part of 21-anniversary celebration of Polish Cultural Institute New York.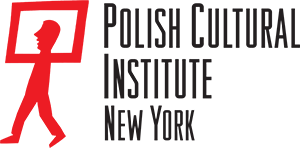 Other news: ARTS, CULTURE, ENTERTAINMENT
SEE MORE