In the first episode of Encounters with Polish Literature our host, David A. Goldfarb begins with a few brief thoughts about points of contact between Polish literature in English translation and American culture in recent history, in the works of Czesław Miłosz and Wisława Szymborska and the way that New Yorkers found comfort in Adam Zagajewski's poem, "Try to Praise the Mutilated World" after 9/11.
Then we meet the editors of Being Poland: A New History of Polish Literature and Culture Since 1918—Tamara Trojanowska (University of Toronto), Joanna Niżyńska (Indiana University—Bloomington), and Przemysław Czapliński (Adam Mickiewicz University in Poznań, Poland).
This recent book updates older histories of Polish literature by Manfred Kridl, Julian Krzyżyanowski, and Czesław Miłosz, by addressing new currents in Polish literature and new questions that are relevant to our current cultural environment with English-speaking readers and students in mind.
Rather than presenting a monographic view in the voice of a single author, this book is presented as an anthology of competing and even contradictory views by around sixty authors, and does not shield readers from any particular viewpoint about Polish culture or water down any controversies within Poland today.
Rather it highlights those tensions to provide a quick route to the most interesting debates happening today, and takes risks in introducing authors who may not yet be well known outside of Poland to present an active picture of an evolving scene. Being Poland maps the history of 20th-century and contemporary Polish culture onto multiple possible grids, considering traditional themes like Sarmatism and Romanticism, canonicity, genres, strategies for responding to tradition, and evolving political debates.
Learn more about this episode, and see the biographies of the guests on the Polish Cultural Institute New York's.
Bartek Remisko, Executive Producer
David A. Goldfarb, Host & Producer
Natalia Iyudin, Producer
Upcoming Episodes
Episode 2 (March 1, 2021): Stanisław Ignacy Witkiewicz ("Witkacy") with Benjamin Paloff (University of Michigan).
Episode 3 (April 1, 2021): Witold Gombrowicz with Bożena Shallcross (University of Chicago).
Episode 4 (May 1, 2021): Wisława Szymborska with Clare Cavanagh (Northwestern University).
This project is part of 21-anniversary celebration of Polish Cultural Institute New York.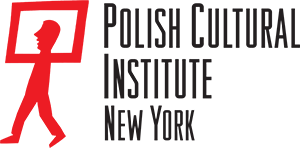 Other news: ARTS, CULTURE, ENTERTAINMENT
SEE MORE