KF 2020 Online Chopin Competition for Young Pianists
October 09, 2020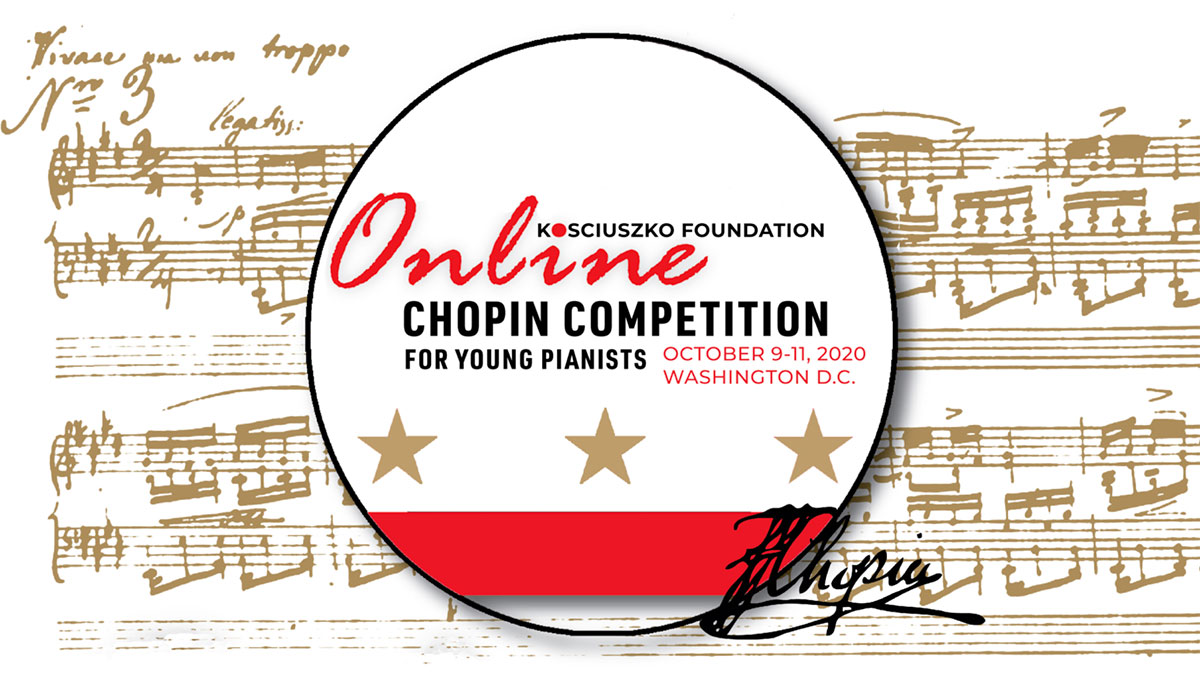 The Kosciuszko Foundation in Washington DC invites you to join our "Kosciuszko Foundation Chopin Competition for Young Pianists".
The event will start on Friday, October 9th at 7:00 PM with a live opening recital by Krzysztof Jablonski followed by an Q&A session with the pianist on Zoom. The Competition will take place on Saturday, October 10th and Sunday, October 11th:
Schedule:
Saturday, October 10th:
10:00AM - 12:PM Category 2
1:00PM - 3:00PM Category 1
5:00PM - 7:00PM Category 3
Sunday, October 11th:
10:00 AM - 12:00PM Category 2
1:00PM - 2:30PM Category 1
3:00PM - 5:00PM Category 3
7:00PM - 9:00PM Winners Concert
MEET OUR WONDERFUL CONTESTANTS HERE
More information about the Competition is on the Competition Website: HERE
The audience will be able to vote on their favorite performance and choose the winner of the audience prize. Details for voting will be available on Saturday We also invite you to join our Kosciuszko Foundation Family and become a member! Help us to promote Poland in the US!
Founded in 1925, the Kosciuszko Foundation promotes closer ties between Poland and the United States through educational, scientific and cultural exchanges. It awards up to $1 million annually in fellowships and grants to graduate students, scholars, scientists, professionals, and artists, and promotes Polish culture in America. The Foundation has awarded scholarships and provided a forum to Poles who have changed history.