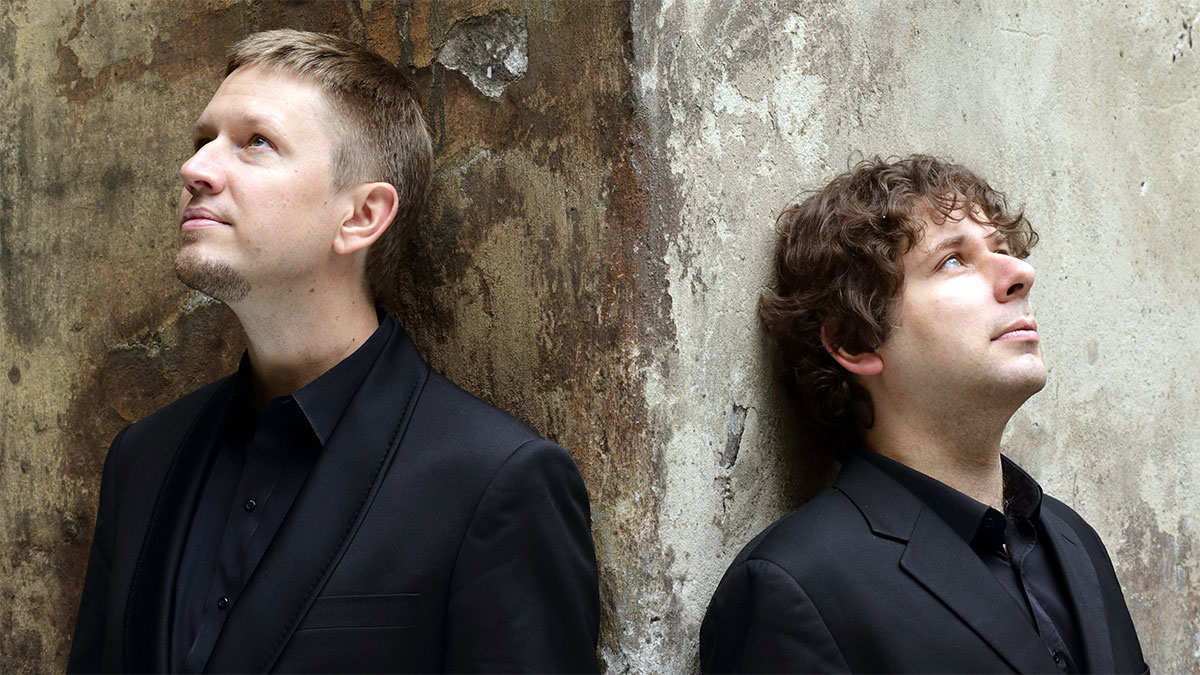 Sunday, September 13, 2020, Time: 12:00 (PT). Join us for a special live performance by cellist Jan Kalinowski and pianist Marek Szlezer (Cracow Duo) organized thanks to the Holocaust Museum LA.
Polish Cultural Institute in NY is a partner of the project. The concert will be streamed from the Center for Jewish Culture in Krakow's historic Kazimierz Jewish Quarter.
Cracow Duo: Jan Kalinowski & Marek Szlezer - cello & piano duo
Friends since childhood - Kalinowski and Szlezer
began to perform together as Cracow Duo. They studied together in Cracow and Paris and began to perform together almost twenty years ago. Since that time their concerts and recordings received the highest critical acclaim in Poland and abroad, and gained them sympathy of listeners. Musicians performed on the most prestigious stages, including: Alfred Newman Hall in Los Angeles, Carnegie Hall in New York, Salle Cortot in Paris, St. Martin-in-the-Fields in London. Kalinowski and Szlezer share a special commitment for music written by rarely performed Polish composers as well as works by contemporary Polish and foreign composers written specially for them.
Cracow Duo's artistic vision coupled with virtuosity and extensive concert experience create interpretations that are emotional, sincere and spontaneous.
Cracow Duo's program will include works by Roman Ryterband, Alexandre Tansman, Maurycy Moszkowski, Aaron Alter and Jarosław Płonka.