Concert in Memory of John Paul II Celebrating 100th Anniversary of His Birth
July 04, 2020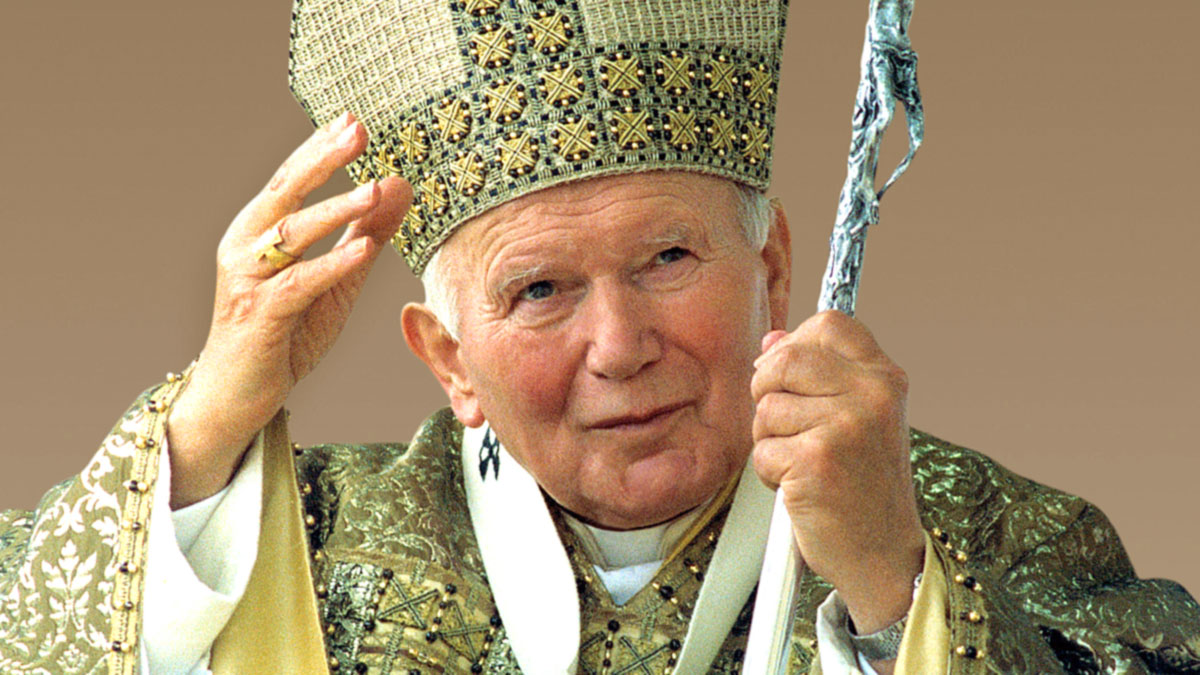 Join us for a celebration of the 100th anniversary of the birth of Saint John Paul II. Celebration is an extraordinary opportunity to recall the message with which Pope John Paul II visited millions of believers around the world.
For almost 27 years of his pontificate, he gained the sympathy of people of all skin colors and religions. The teaching of the Holy Father was full of humanism; he devoted all his knowledge to man, his problems, injustice and poverty, carrying a spiritual message that was able to change the face of the world and the Church. John Paul II traveled thousands of kilometers to bring a call of love and peace. During his 104 pilgrimages, he visited 129 countries with crowds greeting him on all continents. No other person in the world saw so many people praying, crying, laughing and cheering in his honor.
The concert program includes sacred and classical music, including Ave Maria by F. Schubert, a song of the cult of Mary to whom John Paul II entrusted his life. It will be performed by Angel Joy Blue, a soloist of the Metropolitan Opera well known for her title role of Bess in Porgy & Bess by G. Gershwin. Panis Angelicus and Laudate Dominum by W.A. Mozart is performed by the soloists of the Metropolitan Opera MaryAnn McCormick and Lisette Oropesa who have gained outstanding acclaim for the main roles of Violetta in Traviata by G. Verdi and Manon by J. Massenet. In the program also the Meditation from the Opera Thais by J. Massenet, Ave Maria from the Opera Otello by G.Verdi performed by Latonia Moore, known for the main role of Aida at the Metropolitan Opera; Lamb of God performed by Brandie Sutton to the accompaniment of Damien Sneed who collaborated with such stars as Aretha Franklin, Jessie Norman, Wynton Marsalis, Stevie Wonder and Diane Ross. Soloists of the Polish National Opera Edyta Piasecka will perform the song Nai by S. Moniuszko, Aleksandra Olczyk Pie Jesu, and Rafał Bartmiński singing rarely performed song "Pray for my soul" from the Polish Mass by Jan Maklakiewicz. Performing great musicians such Veriko Tchumburidze, first prize winner of the last International H. Wieniawski Violin Competition, Richard Lin, Gold Medalist of the 10th International Violin Competition of Indianapolis and Adam Palma who performing F. Chopin's Polonaise in A major on guitar. The concert tie is the music of F. Chopin performed in the beautiful scenery of the Wawel Royal Castle. It was in Kraków at the local Theological Seminary that young Karol Wojtyła was educated, later becoming the head of the Catholic Church. The concert also features the world premiere of the arias from the Opera Hiob by Krzesimir Dębski based on a play by Karol Wojtyła.
Viewers will be welcomed by His Excellence Archbishop Stanisław Gądecki, President of the Polish Bishops Conference (KEP) Warsaw, Poland and His Eminence Cardinal Timothy Dolan, Archbishop of New York, St.Patrick's Cathedral New York, USA
Organizer: Culture & Art Foundation
www.fkis.org