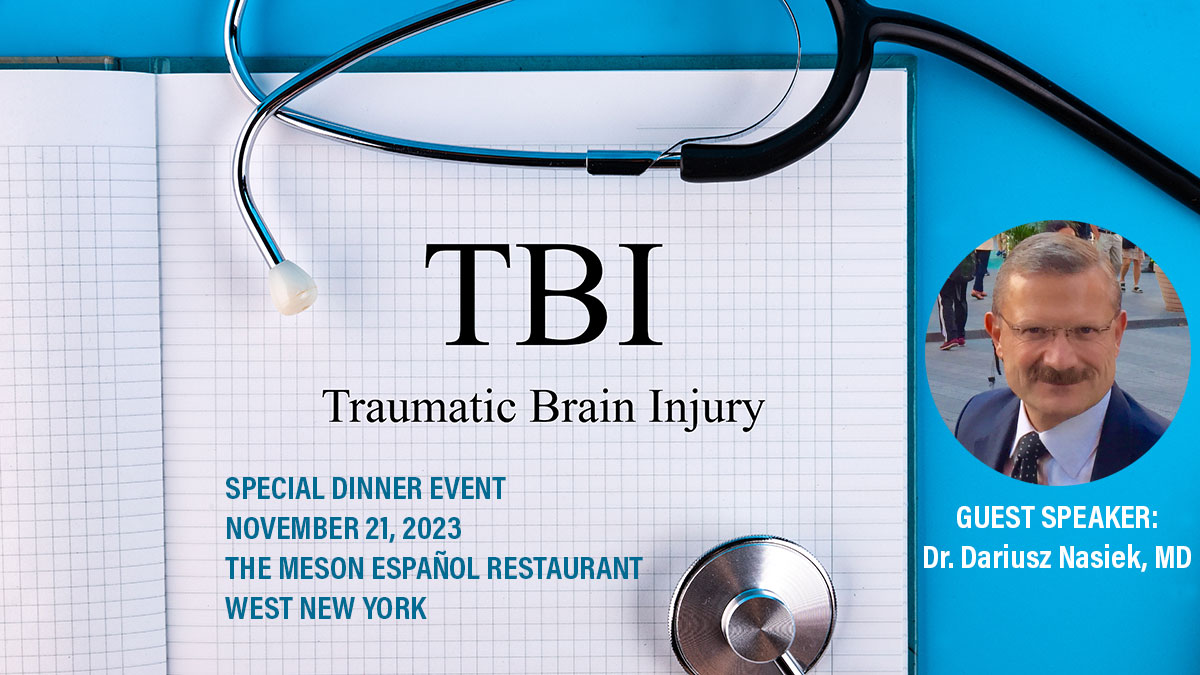 Englewood, NJ – November 20, 2023 – The North Hudson Lawyers' Club proudly announces a special dinner event scheduled for November 21, 2023, at the Meson Español Restaurant in West New York. Titled "The Long-lasting Implications of Traumatic Brain Injury: An Exploration into Dementia Risks and Life Expectancy Deterioration," this event is set to be a cornerstone discussion in the intersection of medical and legal professions.
Renowned medical professionals from Allied Neurology and Interventional Pain Practice, including Dr. Dariusz Nasiek, MD, Dr. Niley Shah, MD, and Dr. Ravi Tikoo, MD, will lead a captivating presentation on the complexities of traumatic brain injuries (TBIs) and their profound effects on cognitive health and life expectancy. Their insights on the link between TBIs and increased dementia risks, as well as the impact of these injuries on overall lifespan, are particularly crucial for legal professionals specializing in personal injury, medical malpractice, and health-related legal matters.
Event Details:
Date: November 21, 2023
Time: 6 PM
Location: Meson Español Restaurant, 5700 Kennedy Blvd. West, West New York, NJ 07093
Guest Speaker: 

Dr. Dariusz Nasiek, MD
The North Hudson Lawyers Club welcomes all members and interested legal professionals for an evening of insightful learning, professional networking, and exquisite dining. This event provides a unique platform for attendees to interact directly with the speakers and explore the crucial nexus of law, medicine, and patient advocacy.
RSVP Contact:
Michael S. Urcuyo, Esq, President, North Hudson Lawyers' Club
About Allied Neurology and Interventional Pain Practice:
Allied Neurology and Interventional Pain Practice is a leading neurology and pain management institution. Known for its cutting-edge treatment approaches and comprehensive patient care, the practice is vital to neurological condition research and pain management education. More information can be found at www.alliedspineinstitute.com.
About the North Hudson Lawyers Club:
The North Hudson Lawyers Club is a prestigious network of legal professionals promoting education, ethical practice, and camaraderie in the legal community. The club regularly organizes events that support its members' professional growth and enrichment.
Pain Management
185 Grand Avenue
Englewood
, NJ
tel:
Click phone# to call
973-773-7730
and tell them you found their ad in Polish Pages
SPONSORED ARTICLE
For the most up-to-date information, please contact the company directly.
The photos contained in the article serve only as an illustration of the article.