Become a Certified ESL Teacher at Zoni Language Centers in New York
Zoni Language Centers February 01, 2020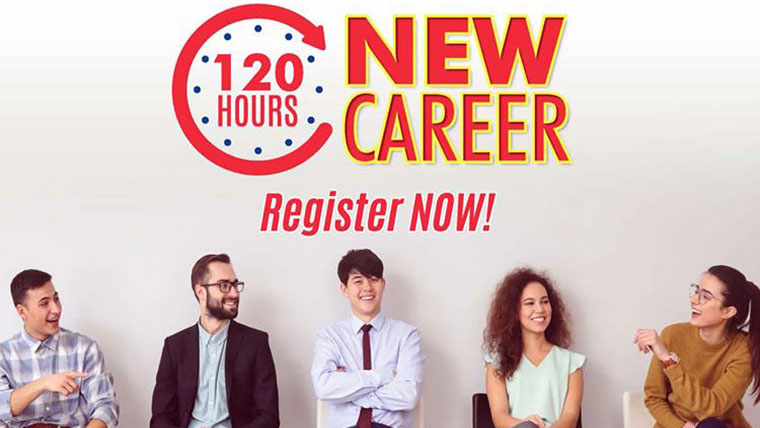 Nothing is more rewarding than giving the gift of English. Enroll in our program today and become a certified ESL Teacher.
For more information contact us at jguerrero@zoni.edu or (917) 561-0109
At Zoni, we have a student-centered approach to teaching. Our curriculum combines learning techniques such as, Direct Method, Total Physical Response, Communicative Approach and Cooperative Learning. Meaning, your teachers use a very complete and comprehensive way to teach you English.
Additionally, student welfare is extremely important to us. We want you to feel comfortable and supported. With this in mind, many of our staff speak more than one language. This means we are always able to help regardless of your English level.
Our campuses provide warm, productive learning environments. Our aim is to build students' confidence and encourage them to practice their English. In addition, students have the opportunity to take part in fun and informative lessons outside the classroom. Our schools are modern and many of our classes take place in learning studios. A learning studio is a new type of classroom that is more open and interactive than traditional setups. Learning studios encourage greater student participation, and in general provide a comfortable learning environment. On top of this, some campuses also have Zoni Cafés, lounge areas and campus-wide wifi.
More than 6000 students (As of November 2019) from over 100 countries attend classes at Zoni every week. In fact, Zoni Language Centers is not only one of the best English schools in New York, it is also the largest English language school in the New York metropolitan area. Our students come from many different nationalities, cultural and ethnic backgrounds and each contribute to the rich diversity of our school. Diversity is our strength and ultimately, at Zoni students not only learn practical, everyday English, but also about the world around them.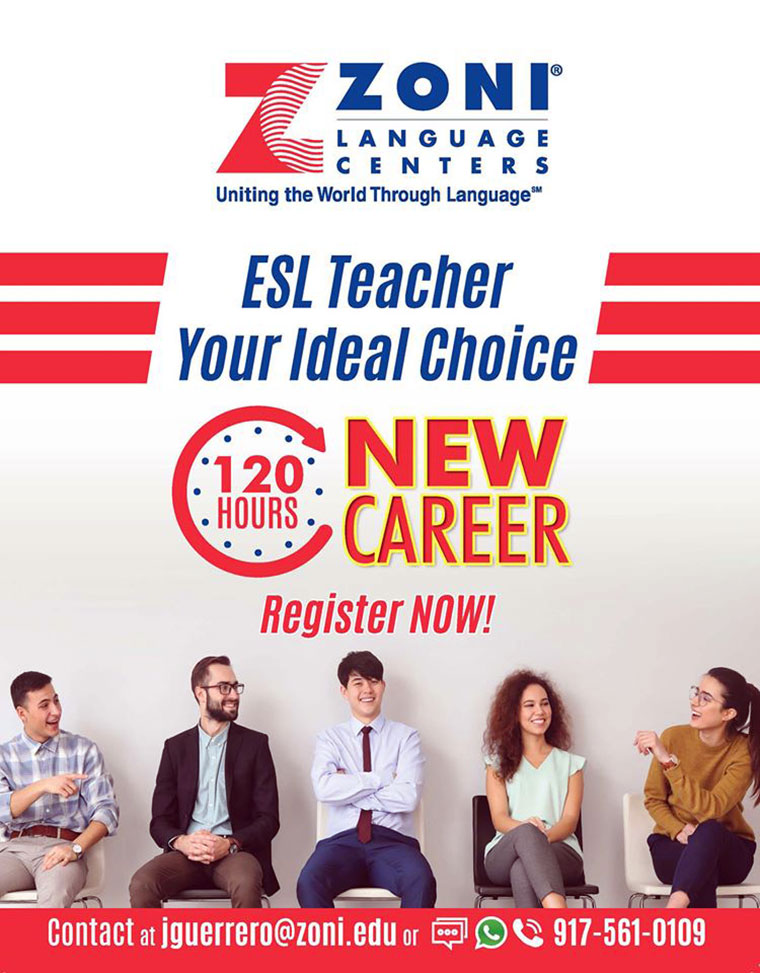 When calling this company, please reference POLISH AMERICAN PAGES.

We have 9 locations
in NY, NJ & FL:
Zoni Language Centers
585 Main Avenue
Passaic, NJ 07055

Zoni Language Centers
5619 Bergenline Avenue
West New York, NJ 07093

Zoni Language Centers
268 North Broad St, 2nd fl
Elizabeth, NJ 07208

Zoni Language Centers
16 Ferry Street
Newark, NJ
Zoni Language Centers
22 West 34th Street
New York, NY 10001

Zoni Language Centers
2148 Ocean Avenue
Brooklyn, NY 11229
Zoni Language Centers
78-14 Roosevelt Avenue
Jackson Heights, NY 11372

Zoni Language Centers
37-14 Main Street
Flushing, NY 11354

Zoni Language Centers
1434 Collins Avenue, 2nd Floor
Miami Beach, FL 33139

Other articles: EDUCATION & SCHOLARSHIPS
SEE MORE