USA: Study English with a Student Visa in NY, NJ and FL at Zoni Centers
Zoni Language Centers February 26, 2020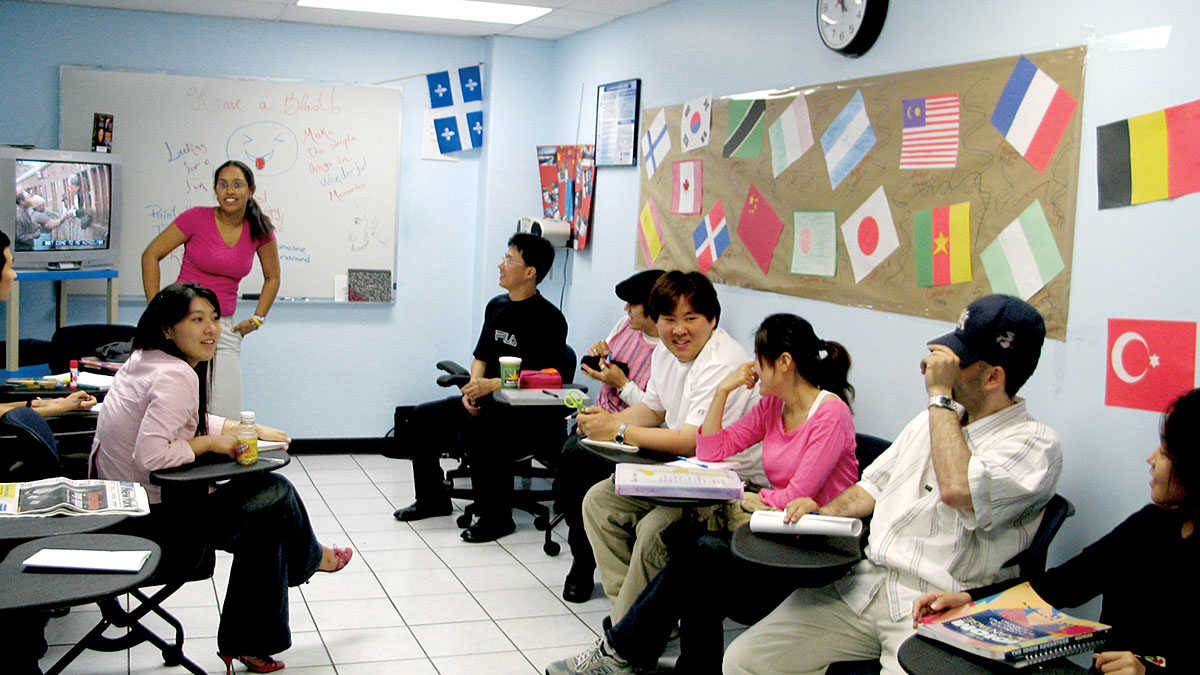 New York classes at ZONI SCHOOL
Zoni Language Centers is authorized under federal law to enroll non-immigrant alien students. This means that international students can study with us. Please note that F-1 visa holders must study full-time.
Contact us if you have questions about F-1 visa at: contact@zoni.com and reference POLISH PAGES
ENGLISH CLASSES at Zoni Language Centers :

Basic, Intermediate & Advanced English
Pronunciation courses  
Proven teaching methodologies 
Classes starting every Monday 
TOEFL PREPARATION COURSES AVAILABLE 
FREE
Computer lab with internet access
Conversation Classes / Pronunciation Techniques
Letter or certificate of completed studies
Zoni offers two intensive English courses: The Semi-Intensive English Program and The Premium Intensive English Program. The main difference between these programs is their intensity. If you want to improve your English quickly for further study or work, we recommend our Intensive English Program. On the other hand, if you want to learn English for travel or fun, the Semi-Intensive course is probably a better fit. If you are not sure which course is right for you, contact us - we are happy to help.
A LEADER IN LANGUAGE SINCE 1991. THIS SCHOOL IS AUTHORIZED UNDER FEDERAL LAW TO ENROLL NONIMMIGRANT ALIEN STUDENTS. Certified by the New York State Department of Education / Accredited by ACCET / Member of NAFSA.
SPONSORED ARTICLE
For the most up-to-date information, please contact the company directly.
The photos contained in the article serve only as an illustration of the article.
When calling this company, please reference POLISH AMERICAN PAGES.

We have 9 locations
in NY, NJ & FL:
Zoni Language Centers
585 Main Avenue
Passaic, NJ 07055

Zoni Language Centers
5619 Bergenline Avenue
West New York, NJ 07093

Zoni Language Centers
268 North Broad St, 2nd fl
Elizabeth, NJ 07208

Zoni Language Centers
16 Ferry Street
Newark, NJ
Zoni Language Centers
22 West 34th Street
New York, NY 10001

Zoni Language Centers
2148 Ocean Avenue
Brooklyn, NY 11229
Zoni Language Centers
78-14 Roosevelt Avenue
Jackson Heights, NY 11372

Zoni Language Centers
37-14 Main Street
Flushing, NY 11354

Zoni Language Centers
1434 Collins Avenue, 2nd Floor
Miami Beach, FL 33139

Other articles: EDUCATION & SCHOLARSHIPS
SEE MORE