Concerts by Andrzej Jagodziński Trio featuring Grażyna Auguścik in California and Oregon
September 26, 2014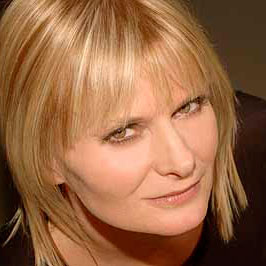 Jon us for their concerts! We start on October 3rd in San Diego, on October 4th in Los Angeles, followed by Irvine on October 6th and Portland on 8th. We wait for you with great jazz music from Poland!
The Consulate General of the Republic of Poland in Los Angeles is honored to announce concerts by Andrzej Jagodziński Trio featuring Grażyna Auguścik.
Friday, October 3rd, 2014 at 8:00 pm
Smith Recital Hall, San Diego University
5500 Campanile Drive, San Diego, CA 92182
Tickets: $15 General public
$10 Students
Tickets will be available at Smith Box Office one hour prior to the concert. Free parking at the parking structure (PS) 4.
Saturday, October 4th, 2014 at 8:30 pm
Catalina Bar & Grill
6725 West Sunset Blvd., Hollywood, CA, 90028
Tickets: $20
Dinner or two drinks minimum required in addition to the tickets. Doors open for dinner 1 ½ hour before the show. Tickets available at LINK >>>
Ticket sales are final.
Driving directions: http://www.catalinajazzclub.com
Monday, October 6th, 2014 at 8:00 pm
Winifred Smith Hall, Claire Trevor School of the Arts
Department of Music, UC, Irvine, CA
1200 S Main Street Templeton, CA 93465
Admission is free and open to the public, seating will be on a first-come, first-served basis. Guests are encouraged to park in the Mesa Parking Structure. UC Irvine's parking fees range from $10-$15 per vehicle, depending on Bren Center events taking place. If a patron arrives late and is turned away at the door, or is unable to secure a seat, parking fees will not be refunded.
Directions to the Winifred Smith Hall: http://www.arts.uci.edu/directions-winifred-smith-hall
Wednesday, October 8th, 2014 at 7:00 pm
Polish Library Association
3832 N Interstate Ave., Portland, OR, 97227
Other articles: EDUCATION & SCHOLARSHIPS
SEE MORE