Kinga Augustyn - Violin Concert in Glen Cove, NY
September 22, 2014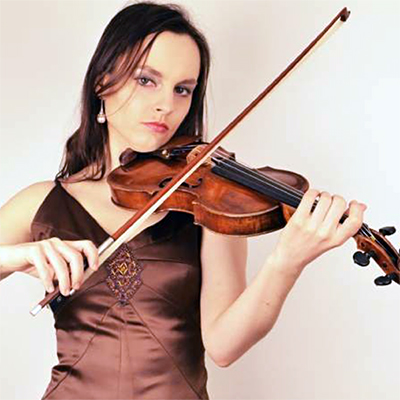 09-25-2014, 7:00PM, Polish National Home, 10 Hendrick Avenue Glen Cove, NY 11542. Suggested donation: $100-200 per family.
"...Kinga is one of the hell of a violinist. Her technique is tested to the breaking point in the virtuosic pieces, and she emerges unscathed. But also is put to the test her versatility in adapting to the range of music and styles presented and again, she meets the challenge magnificently. Hallmarks of her playing are razor-sharp execu-tion, even in the most taxing technical passages, and a tone of silvery purity high up on the E string, and of full-bodied mocha richness on the G string. That leaves a lot of notes in between, but they're all produced with equal and even resonance." (The Fanfare Magazine)
"an adventurous performer valuable to New York's scene… Her playing was rivet-ing and stylistically and emotionally varied" (NY Concert Review)
"a violinist for whom nothing seems too difficult… Kinga's playing is a revela-tion" (Nowy Dziennik Polish Daily News).
The Foundation will be selling Kinga's CDs. Proceeds from the evening will go toward fund-ing of Kinga's professional violin bow, which the artist is making efforts to purchase through the assistance of Chopin Foundation. Donations will be accepted.
Other articles: EDUCATION & SCHOLARSHIPS
SEE MORE