Polish Poet Tomasz Rozycki's Colonies: reading tour and Brooklyn Book Festival in NY
September 09, 2014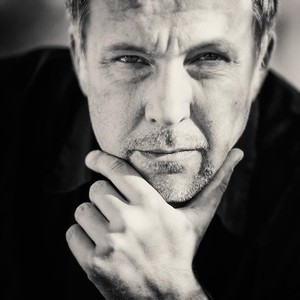 Tomasz Rozycki. Fot. Slav Zatoka
Tomasz Rozycki is a poet, critic, and translator.
"Rozycki's poetry is serious, a private response to the historic moment. Without a doubt, a vital new poet has emerged from the Polish language." - Adam Zagajewski.
"Tomasz Rozycki's Colonies is one of the most remarkable sonnet sequences of our time: the work of a wandering, restless, and moral mind, here rendered with clarity and vividness by the translations of Mira Rosenthal." - Susan Stewart.
The Polish Cultural Institute New York is delighted to announce that poet Tomasz Rozycki and translator Mira Rosenthal will be appearing at this years Brooklyn Book Festival on Sept 21. "New Works: A Poetry Reading" will feature Rozycki along with poets Mark Bibbins (They Don't Kill You Because They're Hungry, They Kill You Because They're Full), Lucy Brock-Broido (Stay, Illusion), and Cathy Linh Che (Split) will read from their recently published volumes of poetry.
In addition to their appearance at BBF, Rozycki and Rosenthal will be giving a reading at Cambridge Public Library in Cambridge, MA on Sept 17.
On Sept 19, Rozycki and Rosenthal will give a reading with writer Glyn Maxwell at Tokyo Tapas Café. Maxwell is the author of eleven books of poetry, including One Thousand Nights and Counting: Selected Poems (FSG, 2011) as well as numerous plays and libretti. His book On Poetry (Harvard) appeared last fall. This event is co-presented with Little Star, an annual journal of poetry and prose and a mobile literary app, Little Star Weekly.
Colonies, the latest collection by one of Poland's most acclaimed younger poets, emerges from Rózyckis daily walks to work in his native city of Opole, a city that was once in Germany and became part of Poland after world War II. Through 77 linked sonnets, Rózycki examines colonization and postcolonial experience, reflecting on dislocation, borders, the historical legacy of his family and region, homes and homelessness, as well as imagined childhood adventures to exotic locales. The poems also suggest an inner journey and meditation on the nature of writing.
Tomasz Rozycki is a poet, critic, and translator. Over the last ten years, he has garnered almost every prize Poland has to offer, as well as widespread critical and popular acclaim in translation in numerous languages. Rozycki is the author of seven volumes of poetry, most recently Kolonie (Colonies) and Ksiega obrotow (The Book of Rotations). Over the course of his career, he has developed an extraordinarily distinctive, personal poetic voice that combines highly concerete imagery with evocative references to the historical legacy of his family and his time. He has lived his whole life in Opole, a previously German city that was repopulated by Poles relocated from the Ukrainian area of eastern Poland taken over by the Soviets after World War II. He is considered to be an inheritor of the tradition of Czeslaw Milosz and Adam Zagajewski, and his highly formal work deals with questions of both literary and ancestral tradition. His awards include the Krzysztof Kamiel Baczynski Prize (1997), the Czas Kultury Prize (1997), the Rainer Maria Rilke Award (1998) , the Koscielski Foundation Prize (2004) and the Joseph Brodsky Prize from Zeszyty Literackie (2006). He has been nominated twice for the Nike Prize (Polands top literary honor) and once for the Paszport Polityki (2004). He lives in his hometown of Opole with his wife and two children and teaches at Opole University.
While on a Fulbright Fellowship to Poland, Maria Rosenthal discovered her passion for translating contemporary Polish poetry. Her translations and scholarships on Polish literature have received numerous awards, including fellowships from the PEN translation Fund, the National Endowment for the Arts, and the American Council of Learned Societies. Her own poetry has been published widely, and her collection the Local World, winner of the Wick Poetry Prize, came out from Kent State in 2011. She holds an MFA from the University of Houston and a PhD in comparative literature from Indiana University. She is a Wallace Stegner Fellow at Stanford University.
This book tour is co-presented by the Cambridge Public Library, Little Star, Tokyo Tapas Café and the Brooklyn Book Festival.
Friday, Sept 19 at 6:30 PM
Tokyo Tapas Café, 7 Cornelia St @ West 4th St, New York, NY
co-organized with Little Star

Friday, Sept 21 at 3:00 PM
Brooklyn Book Festival, Brooklyn Historical Society Library
120 Pierrepont St, Brooklyn, NY
Other articles: EDUCATION & SCHOLARSHIPS
SEE MORE