Play in Los Angeles; Radiation The story of Maria Skłodowska-Curie
September 04, 2014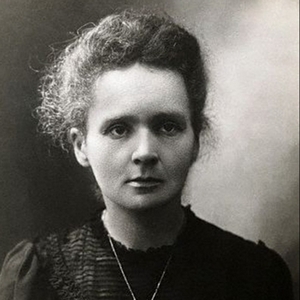 Maria Skłodowska-Curie
Theatrical play by Theatre, Poetry and Music Salon of Toronto directed by Kazimierz Braun A Guest Production at the Odyssey Theatre.
Modjeska Club presents Theatre, Poetry and Music Salon of Toronto with a play Radiation. The story of Maria Skłodowska-Curie. Sunday, September 14th, 2014 at 5.00 pm at the Odyssey Theatre.
Radiation. The Story of Maria Skłodowska-Curie is a play about an extraordinary woman and a genius scientists. Her achievements were based on hard work and stubborn perseverance, gifts and talents, and insatiable thirst for breaking the mysteries of nature. Working at first with her husband, Pierre Curie, and after his death in a street accident, alone, she was able to discover two new elements, Polonium and Radium, achieve professorship at the Sorbonne University in Paris, assume the position of head of the Curie Institute in Paris, and being twice awarded the Nobel Prize. She attracted respect and admiration of the scholarly circles, multitude of students, and international community. Behind the scenes of her academic and public carrier was her private life, very complex and full of dramatic developments. Young, she lost her mother and a sister, and early in her marriage, her beloved husband; soon after, pressured by a campaign of insults and threats, she was forced to resign of her love with another man.
The play narrates the story of Maria Skłodowska-Curie through the dialogues between two characters: Maria and her younger daughter Eve. Other people are introduced and shown in a series of Maria's monologues and on the photographs projected on the horizon. The projection also shows the mountain panorama surrounding the place of the action: the terrace in the sanatorium in Sancellemoz, in the French Alps in 1934, where Maria came for treatment of a mysterious illness. She is cared for by Eve, who uses their stay in the mountains to interview her mother for a book on her which she writes. Maria recalls her studies, struggles, experiments and discoveries, as well as her loves with Pierre Curie and Paul Langevin, and her friendship with Albert Einstein. Her illness turns out to be the result of overdoses of radiation. She dies dreaming about returning to Poland. At the end of the play we hear about the posthumous, ultimate recognition and honor given to Maria Skłodowska-Curie: her body was ceremonially placed in the Paris' Pantheon. The play has a vivid and emotionally charged action. It also had an exceptional educational value for the young audiences.
Odyssey Theatre
2055 S Sepulveda Blvd.
Los Angeles, CA 90025

Tickets at USD15,-. Available through https://web.ovationtix.com/trs/pr/939280
Other articles: EDUCATION & SCHOLARSHIPS
SEE MORE