The Illinois Holocaust Museum presentation of The World Knew: Jan Karski's Mission for Humanity
July 02, 2014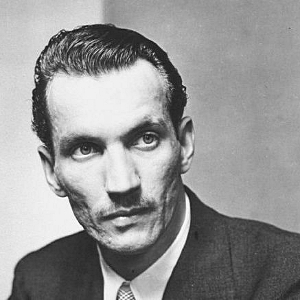 A 22-panel Karski exhibition, will open for a three-and-a-half month run at the Illinois Holocaust Museum and Education Center in Skokie with a gala reception on September 17.
"Jan Karski refused to be indifferent toward the injustice around him," said Arielle Weininger, Chief Curator of Collections and Exhibitions at the Museum, about the late member of the Polish Underground who risked his life to carry eyewitness accounts of the ongoing Holocaust in occupied Poland to western Allies in 1942 and 1943. "His courageous efforts align with the Illinois Holocaust Museum's mission to combat hatred, prejudice and indifference, and we are incredibly grateful for the opportunity to present The World Knew in honor of the one-hundredth year since Jan Karski's birth."
The World Knew debuted in January 2013 at the United Nations for Holocaust Remembrance Week and has since appeared in multiple language versions in Israel, Canada, at the European Parliament in Brussels and elsewhere. Jan Karski was a Pole by birth, a naturalized American and an honorary citizen of Israel.
"We are delighted to be partnering with the Illinois Holocaust Museum on this important exhibition," said Wanda Urbanska, president of the Jan Karski Educational Foundation. "All who see it will be inspired by Karski's legacy of courage and his determination to speak out on behalf of the victims of the Shoah and the bloodbath on the ground in occupied Poland." Karski's story -- with its undercover aspects and high-level diplomatic intrigues -- vibrantly brings the struggle of resistance, resilience, and leadership to life. Featuring photographs, source documents and distinctive visual elements about Karski's life and times, The World Knew promotes dialogue about the past and the centrality of genocide prevention in the present.
"That Jan Karski will be prominently featured at the Museum in the centennial year of his birth pleases us greatly," said Andrzej Rojek, foundation chairman. "Our goal is for every student in Illinois -- and all over America -- to learn about Karski and from Karski."
Lead sponsor for the Illinois Holocaust Museum presentation of The World Knew: Jan Karski's Mission for Humanity is the Crain-Maling Foundation.  
The exhibition was organized by the Jan Karski Educational Foundation in partnership with the Polish Ministry of Foreign Affairs and the Polish History Museum. Additional funding was provided by the National Endowment for Humanities. Any views, findings, conclusions, or recommendations expressed in this exhibition publication do not necessarily reflect those of the National Endowment for the Humanities. The Catholic-Jewish Studies Program of the Catholic Theological Union's Cardinal Bernardin Center is an event co-sponsor, and the Polish Consulate in Chicago is participating in the opening.


http://www.jankarski.net
Other articles: EDUCATION & SCHOLARSHIPS
SEE MORE