"Art & Democracy V" Exhibition with work by Beata Poźniak
June 23, 2014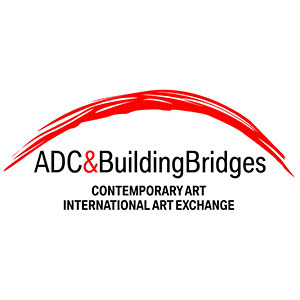 At Bergamot Station Art Center in Santa Monica, CA. Exhibit organized by the Building Bridges Art Foundation & Visual Artists Guild is open till Tuesday, June 28th, 2014.
Since 1989, Visual Artists Guild's "Art & Democracy" series, an exhibit of varied media, representing the struggle for democracy, justice and human rights, has created a space for the world to celebrate freedom of expression. For our fifth show with the theme of Art & Democracy on the 25th Anniversary of the Tiananmen Square Massacre and the Fall of the Berlin Wall, we have selected 37 artists from an unprecedented number of entries from all over the world. Participating artists represent countries from the Middle East, Asia, Europe and the Americas. Art works of different media include: paintings, sculptures, photographs, installations and video. Our artists' concerns include: social equality; human rights and civil liberties; the violence of war; history in retrospect; female empowerment and environmental conservation. Among the collection is work by Beata Poźniak.
Beata Pozniak is a performance artist, filmmaker & human rights activist. Growing up in her native Poland during the Communist era, Beata immigrated to America and developed a career in film and television. Starring as Marina Oswald in Oliver Stone's JFK, Beata went on to work with George Lucas in the Young Indiana Jones Chronicles and also had roles on Melrose Place, Mad About You and Babylon 5. Through her art she explores the roles of women in society by combining traditions of theater with symbolism and surrealism. Pozniak's work often explores what it is to be a woman in today's world with recurring themes of women's rights, social justice and women's history. In 1994 Beata spearheaded the introduction of the first bill in the history of the U.S. Congress (H.J. Res. 316) to recognize International Women's Day in the United States.
Bergamot Station Art Center
2525 Michigan Ave, Unit F2,
Santa Monica, CA
www.adcbuildingbridgesartexchange.org
Tue-Fri: 11am - 6pm
Sat: 11:30am - 6pm
Mon-Sun: Closed
Other articles: EDUCATION & SCHOLARSHIPS
SEE MORE