Martin Scorsese Presents "Masterpieces of Polish Cinema" in Berkeley, CA
June 16, 2014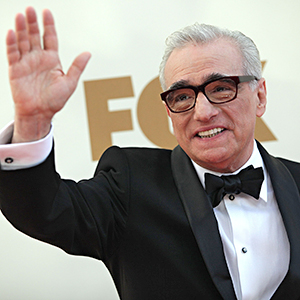 "'Masterpieces of Polish Cinema" at the UC Berkeley Art Museum and Pacific Film Archive now till August 21st, 2014
Screenings to be held at PFA Theater
2575 Bancroft Way, Between College and Telegraph, Berkeley, CA 94720
Directions / Parking
To purchase discounted tickets online, use code: POLONIA
E-mail: bampfa@berkeley.edu
Friday, June 20, 2014
7:00 p.m. Eroica
Andrzej Munk (Poland, 1958) Digital Restoration! Composed of two separate stories, Munk's breakthrough film was heralded as capturing "the heroic gesture and bitter irony of Polish fate." (85 mins)
Sunday, June 22, 2014
6:30 p.m. Black Cross
Aleksander Ford (Poland, 1960) Digital Restoration! Honorable knights, fair maidens, and sadistic villains battle for glory and love in this epic adaptation of one of the great works of Polish literature. "A super spectacle" (The Guardian). (173 mins)
Wednesday, June 25, 2014
7:00 p.m. Mother Joan of the Angels
Jerzy Kawalerowicz (Poland, 1961) Digital Restoration! A real-life devil possession in medieval France forms the basis of one of the most visually striking Polish New Wave films, "a protest against all dogmatism" (Jerzy Kawalerowicz). (101 mins)
Friday, June 27, 2014
7:00 p.m. Innocent Sorcerers
Andrzej Wajda (Poland, 1960) Digital Restoration! A jazz-playing, motorcycle-riding doctor represents Poland's lost generation of the fifties, who survived the war but couldn't face the peace. (88 mins)
Sunday, July 6, 2014
5:00 p.m. Night Train
Jerzy Kawalerowicz (Poland, 1959) Digital Restoration! Several strangers find themselves on a speeding train with a murderer on board in this fascinating resetting of an American film noir in socialist Poland. Best Director and Best Actress at the Venice Film Festival. (99 mins)
Thursday, July 10, 2014
7:00 p.m. The Hour-Glass Sanatorium
Wojciech Has (Poland, 1973) Digital Restoration! A young man searches for his father in a distant sanatorium in this surrealist epic, and finds instead a world where "death" and "time" have little meaning. An adaption of the works of cult author Bruno Schulz. Winner of the Jury Prize at Cannes. (125 mins)
Thursday, July 17, 2014
7:00 p.m. The Promised Land
Andrzej Wajda (Poland, 1975) Digital Restoration! Wajda's epic, this Dickensian portrait of greed in turn-of-the-century Lodz is "a prophetic vision of the industrial revolution impinging on the pastoral life of Poland"(Variety). (170 mins)
Wednesday, July 23, 2014
7:00 p.m. Camouflage
Krzysztof Zanussi (Poland, 1976) Digital Restoration! A naïve young teacher gets schooled in the social order by a disillusioned older professor in Zanussi's powerful parable of blending in, selling out, and sucking up. (101 mins)
Saturday, August 9, 2014
8:35 p.m. The Constant Factor
Krzysztof Zanussi (Poland, 1980) Digital Restoration! An idealistic young graduate in Communist Poland dreams of scaling the Himalayas, but must settle for barely clearing the hurdles of everyday life, in Zanussi's searing condemnation of a world of utter conformity. (91 mins)
Friday, August 15, 2014
7:00 p.m. A Short Film About Killing
Krzysztof Kieslowski (Poland, 1987) Digital Restoration! This absolutely uncompromising attack on capital punishment follows the movements of three apparently unconnected characters whose paths mysteriously cross: an unemployed adolescent, a taxi driver, and a young lawyer. (86 mins)
Thursday, August 21, 2014
7:00 p.m. Man of Iron
Andrzej Wajda (Poland, 1981) Digital Restoration! Wajda's loose sequel to Man of Marble is an inventive feature shot during the very event it portrays, the 1980 Solidarity shipyard strike in Gdansk. Winner of the Palme d'Or at Cannes. (154 mins)
http://www.bampfa.berkeley.edu/filmseries/polishmasterpieces
Andrzej Wajda once wrote that in a Communist country a young person had three choices: If he was lucky, he could leave. If he was cunning, he could enter politics. And barring either of these, he could become a priest or a movie director. Spanning the years from 1957 to 1987, Masterpieces of Polish Cinema reveals the work of those who chose the last option, and thereby created some of the most fascinating and challenging cinema of the late twentieth century, all while working under varying waves of oppression, crackdowns, and censorship. You will find films by well-known names such as Wajda and Krzysztof Kieslowski, but you can also revel in the rediscovery of such lesser-known (in the West, anyway) filmmakers as Andrzej Munk, Wojciech Has, and Krzysztof Zanussi, artists who once dominated their decades but have recently slipped into the cracks of film history.
For BAM/PFA audiences, the series offers another chance to see Has's two surrealist masterpieces, The Saragossa Manuscript and The Hour-Glass Sanatorium (based on writings by Jan Potocki and Bruno Schulz respectively); both films were screened here to great acclaim in the late 1990s. Other discoveries include two films by Zanussi, a physicist/mathematician who became a key figure of Poland's "Cinema of Moral Concern" of the 1970s, whose works like The Constant Factor and Camouflage tackle the great themes of morality, conformity, and rebellion.
Martin Scorsese has curated a selection of landmark Polish films, all newly restored, from some of the country's most accomplished and lauded filmmakers, such as Andrzej Wajda, Krzysztof Kieślowski, Krzysztof Zanussi, Jerzy Kawalerowicz, and Wojciech Has. Zanussi will appear in person as the Academy launches the series on May 2 with a screening of two of his films: the acidic college comedy Camouflage and the stirring drama The Constant Factor. The remaining series spans 1957–87 and encompasses the mind-bending absurdism of The Hourglass Sanatorium, the noir-tinted existentialism of Night Train, the New Wave eccentricities of Innocent Sorcerers, the period elegance of The Promised Land and much more. In partnership with the Cinefamily, the Academy of Motion Picture Arts and Sciences screens 19 of Scorsese's 21 selections across two venues and over two months.
Organized by Propaganda Foundation, DI Factory, CRF, and The Film Foundation, in cooperation with Kino RP, Milestone Films, Tor, Zebra, and Kadr, with the support of the Ministry of Culture and National Heritage of the Republic of Poland, the Polish Film Institute and the Polish National Audiovisual Institute.
Check out a clip of Martin Scorsese presenting "Masters of Polish Cinema':
https://www.youtube.com/watch?v=Awul3lNlh3Y
Other articles: EDUCATION & SCHOLARSHIPS
SEE MORE