Greenpoint. The Transition, a series of educational workshops, concert series, movie screenings, and local recreational activities in NY
April 09, 2014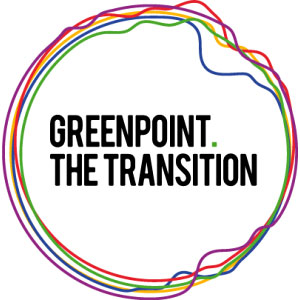 These cultural and social activities are targeted at Poles, those with Polish roots, and everyone interested in Polish culture and history.
This project arose primarily from the need to share interesting culturally and educationally with the Polish diaspora living in New York, to promote Polish artists among Americans — especially the ones living and moving to Greenpoint — and to reveal Greenpoint's potential as a wonderful space for creative, artistic, and neighborhood activities.
In program:
photographic workshops for youth and adults – literature and historical workshops about known and unknown Polish emigrants
polish jazz workshops
historically themed board games workshops
chamber concert series and movie screenings
block party
extraordinary guests
exploring and revealing Greenpoint's potential
Some workshops are held only in Polish, some in both Polish and English. For more information contact Marta Pawlaczek, marta@cultureshock.pl, +1-646-589-2060. Participation in all activities is free of charge. Seats are limited.
Greenpoint is the northernmost part of the Brooklyn borough of New York City. Before colonization it was covered with forests, orchards, and meadows. In the nineteenth century its character changed from agricultural to industrial. In the twentieth century Greenpoint became very popular among Polish immigrants. It even got the nickname "Little Poland". In 2010 43,6% of Greenpoint inhabitants were Polish.
But this neighborhood has changed drastically over last several years. It is still transitioning and people are anxious about the direction of the changes and Greenpoint's future as a Polish neighborhood.
What can be done to preserve its Polish character and at the same time keep it open and friendly to new residents, whatever their ancestry is?
As an organization that realizes urban, educational, and cultural activities we think that these types of activities are the key to keeping the neighborhood attractive to both Poles that seeks a connection to their homeland as well as all New Yorkers interested in a valuable cultural experiences.
Greenpoint. The Transition is an effort to redefine Greenpoint's "Polishness" in the context of changes that are happening right now in this part of New York City. Instead of thinking about ethnicity we emphasize the cultural and artistic values that it carries. We are convinced that this understanding of "Polishness" can become Greenpoint's trademark, regardless of any political or economic factors.
Greenpoint. The Transition is realized in cooperation with the Brooklyn Public Library in Greenpoint, Opportunity Music Project, and Videology.
The project is co-financed from the funds granted by the Ministry of Foreign Affairs in the competition for the public task "Cooperation with Polish Diaspora and Poles Abroad."
Other articles: EDUCATION & SCHOLARSHIPS
SEE MORE