The beginning of a new cultural season 2014 at the Polish Cultural Institute New York
February 15, 2014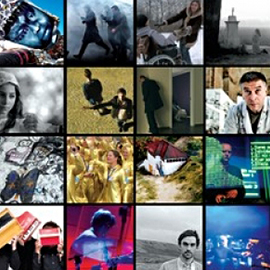 We ring in 2014 celebrating the success of Poland's democratic transformation, with the belief that our accomplishments thus far may inspire our neighbors and friends whom we join in solidarity, as the world joined us in solidarity, when we took our first steps toward building an open democratic society.
In times of remarkably dynamic technological, political, and social change, culture and art mark the horizon that allows us to imagine a future that is both new and anchored in history. The Polish Cultural Institute New York will not remain on the sidelines, but will take up this change, inviting our followers to join us in a series of particularly interesting events for the first half of the year.
The beginning of the season unveils the extraordinary presence of Polish cinema on the programs of several important New York institutions. We open in January at the New York Jewish Film Festival with director Pawel Pawlikowski's Gdynia Film Festival winner, Ida, a work that surprised us all with its way of revealing the personal experience of the heroine who is saved from the Holocaust. It is a very simple, disciplined, and captivating picture. In February, the Film Society of Lincoln Center presents a selection of classics of Polish cinematography, chosen by none other than Martin Scorsese, reprising the images created by Munk, Has, Wajda, Kawalerowicz, Zanussi, Kieslowski, and others. Right after this immersion in cinema of the highest order, we invite you to BAMcinématek for KINO POLSKA: NEW POLISH CINEMA, a series of Polish films from the past two years, mostly premiered at the annual film festival in Gdynia. Alongside the newest Wajda production-his biopic about Solidarity legend, Lech Walesa-we can see the thematic and stylistic diversity of contemporary Polish cinema, including works such as Papusza (dir. Joanna Kos-Krauze and Krzysztof Krauze), Life Feels Good (dir. Maciej Pieprzyca), and Imagine (dir. Andrzej Jakimowski).
From February through April at the New Museum in New York, we welcome one of Poland's most famous contemporary artists, Pawel Althamer, with his first major US monographic exhibition. The show, curated by Massimiliano Gioni and Gary Carrion-Murayari, titled Pawel Althamer: The Neighbors, will reveal this artist's unique personality and deep social consciousness.
In April, for the fourth time, we will host a range of musical experimentalists exploring the enormous possibilities of electronic sound. This year's Unsound festival, as in previous years, will bring together electronic music aficionados not only in New York, but also in other cities when Unsound tours the US.
In May, PEN World Voices hosts a legend of the political and social stage, public intellectual, writer, member of the opposition during Communism, a man who to this day raises heated emotions in Poland-Adam Michnik. This meeting with Michnik is certain to remain in our memory, long after the festival has passed.
This is only to speak of the biggest events that we are preparing for the upcoming months. For our full program, please follow the link below.
Other articles: EDUCATION & SCHOLARSHIPS
SEE MORE