Climate Change Preparedness Conference 2023. Register Today!
CCPconference.com April 30, 2023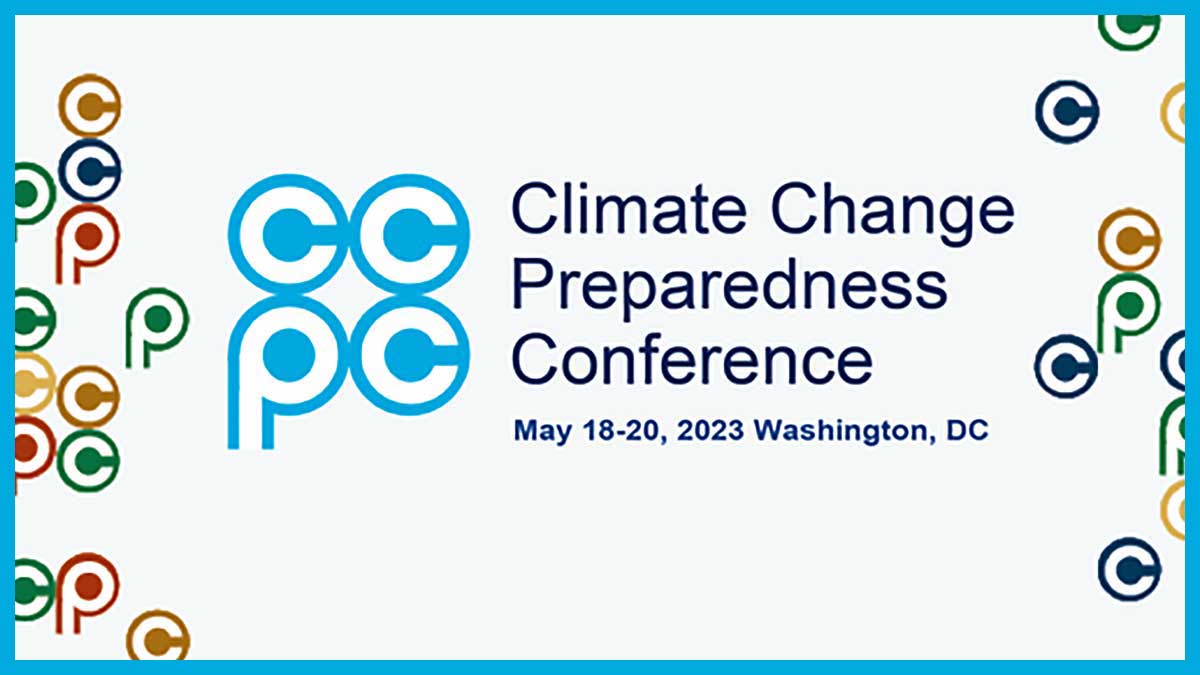 This is a unique opportunity to learn from the experts and leaders who are tackling the challenges and opportunities of climate change in their communities and organizations.
The Climate Change




Preparedness Conference


May 18-20

at the Hyatt Tysons Corner, VA
just outside Washington DC.
The Climate Change Preparedness Conference 2023 will take place in Washington, DC this coming May 18-20, 2023. The three-day event unites climate experts, governments official and policymakers, community organizer. youth leaders, environmental professionals, and other stakeholders from around the country to focus on adaptive solutions to foster climate resilience.
Renowned climate experts from around the globe will come together to explore comprehensive climate change scenarios to investigate the ways in which regions can adapt to reduce overall risk resulting from extreme weather patterns and natural disasters including wildfires, floods, and drought.
Participants at CCPC-2023 will investigate the interrelated local, regional, and national impacts of climate change on water supply, food and agriculture, energy and natural resources, public health, infrastructure, as well as biodiversity and habitat. In doing so, we will consider the policy implications for land use, resource management, transportation, housing, and healthcare. We will also discuss strategies to strengthen vulnerable communities and promote environmental justice.
Building resilient and sustainable communities is a challenging endeavor that is achievable nonetheless; we believe that when we join forces, we can collectively develop attainable solutions to the climate crisis that can be applied at local, state, and federal levels, enabling all communities to thrive.
You will discover:
How to design and implement effective climate adaptation and mitigation strategies
How to engage and empower stakeholders and citizens in climate action
How to leverage the latest technologies and innovations for sustainability and resilience
How to collaborate and partner with other sectors and regions for collective impact
Register today and get a 50% discount on the registration fee for you and your team. That's a huge saving for a high-quality event that will boost your knowledge and skills.
Don't miss this chance to join us at the Climate Change Preparedness Conference.
Visit CCPconference.com or call us at 703-466-0011 to secure your spot today.
Together, we can make a positive difference for our planet and our people.
SPONSORED ARTICLE
For the most up-to-date information, please contact the company directly.
The photos contained in the article serve only as an illustration of the article.