Allied Neurology & Interventional Pain Practice at NJAJ Meadowlands Seminar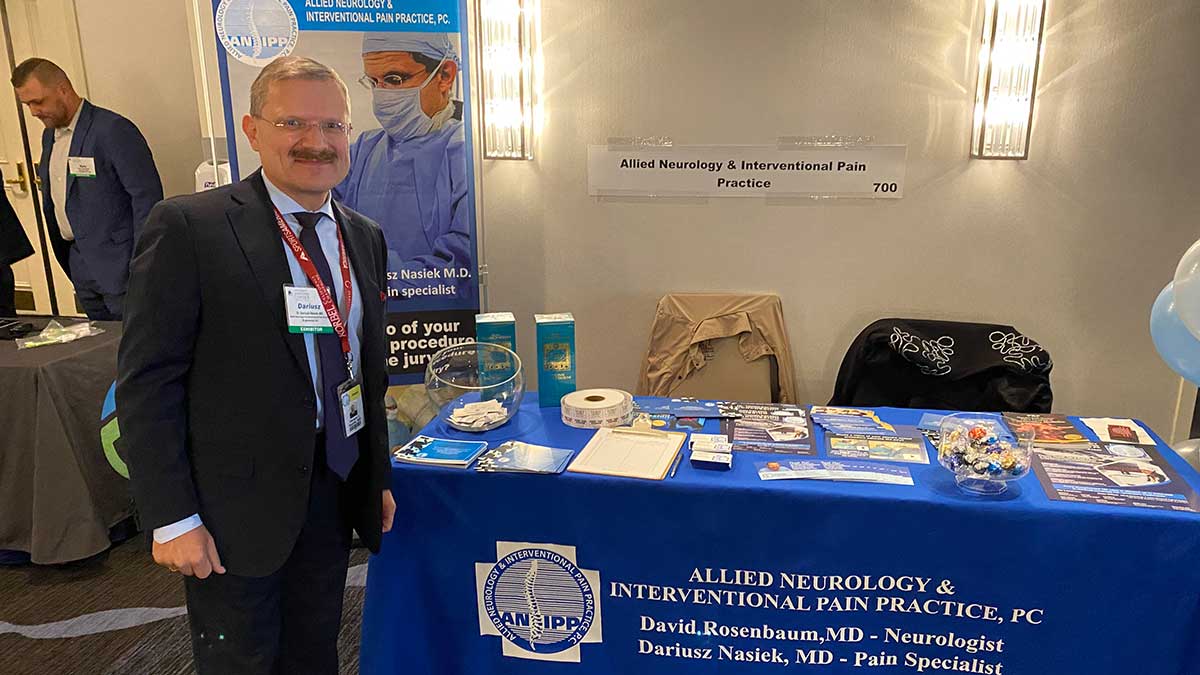 The New Jersey Association for Justice NJAJ - Meadowlands Seminar took place Wednesday – Friday, December 8 – 10, 2021 in East Rutherford, New Jersey. This seminar was one of three annual meetings hosted by the New Jersey Association for Justice Educational Foundation, Inc. aimed at providing quality trial lawyer education. After two years, the seminar was finally able to be held in person once again, allowing everyone there the full experience and opportunity of meeting and networking with attorneys face to face.
With just about 100 exhibitors in attendance over the three-day event, The Meadowlands Seminar was an excellent opportunity for trial attorneys to fulfill their continuing legal education credits. With dozens of outstanding speakers, networking, and exhibiting opportunities, the 400 attorneys who attended were able to earn more than 21.0 MCLE credits.
Although the event was fully in person, their safety protocols required all attendees and exhibitors to show proof of full COVID-19 vaccination or proof of a negative COVID-19 test performed 72 hours prior to the event. Registration was also limited to 600 registrants per day if diminished capacity in classrooms.  
This year's program featured three days of thought leadership on topics related to improving the practice of plaintiff trial attorneys. Participants had access to a wide range of speakers who shared their knowledge and expertise, with the focus on top litigators from across the country.
Since material meant to help develop a victim's case and treat them after an accident was provided as well, Allied Neurology was present and represented by Dr Dariusz Nasiek, MD pain management specialist, Agnieszka Mocarski office manager/surgical coordinator and Lucy Noureldin  marketing officer. The table focused on providing information regarding the practice and its focus on traumatic brain injury, new tech in the field of TBI, and the use of videos to educate the jury on the usefulness of such procedures. 
Hosted by Agnieszka and Lucy, the practice's booth was overflowing with visiting friends, cooperators, and attorneys attending the conference. Many new contacts were made and many old friend visited. Those who left their business cards were entered into a raffle for huge bottle of original German Eau de Cologine from the city of Koln. The lucky winners were att. Steven Benevisti, Es from Davis Salomon and Saperstein and att Ammy Paterson, Esq  from Amy L. Paterson, P.C.  Law Offices from Passaic.
The next event will be organized next year April 27-29 and will be called "The Boardwalk Seminar" in Atlantic City. Many are planning to attend like before to support the New Jersey Association for Justice Educational Commission.
The team at Allied Neurology and Interventional Pain Practice and Dr. Darius Nasiek wish everyone a Joyful Holiday Season and Happy and Prosperous New Year 2022.
Pain Management
185 Grand Avenue
Englewood
, NJ
tel:
Click phone# to call
973-773-7730
and tell them you found their ad in Polish Pages
SPONSORED ARTICLE
For the most up-to-date information, please contact the company directly.
The photos contained in the article serve only as an illustration of the article.