National Radiothon. Join the Fundraising Campaign Organized by the Polish American Congress
March 09, 2022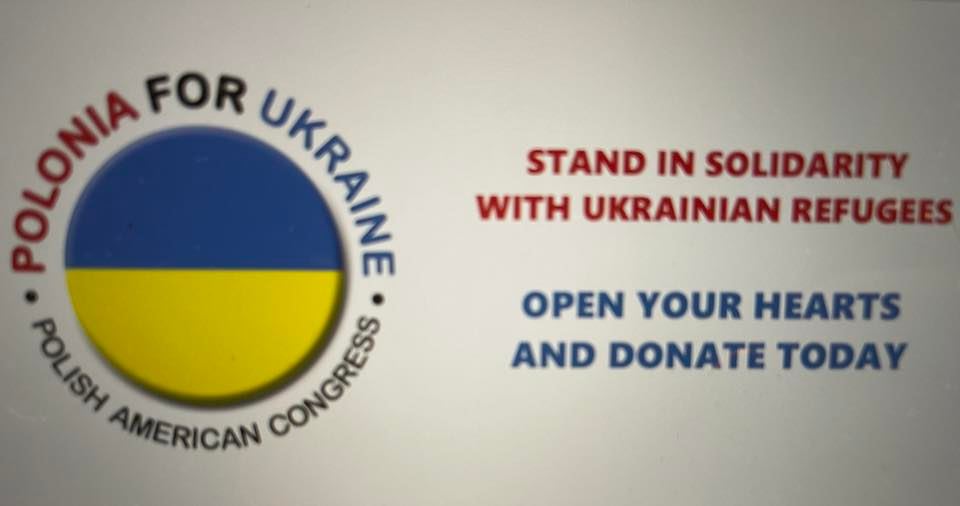 Polonia For Ukraine. Be a part of a greater action of solidarity with Ukraine and join the fundraising campaign organized by the Polish American Congress.
DURING NATIONAL RADIOTHON:
Friday, March 11 6am‐6pm CST, 7:00 am-7:00 pm EST, 4:00 am-4:00 pm PST
Saturday, March 12 8am‐6pm CST, 9:00 am-7:00 pm EST, 6:00 am-8:00 pm PST
Sunday, March 13 10am‐2pm EDT, 11:00am-3:00 pm CDT, 8:00 am-12:00 pm PDT
For more information, click here: https://wpna.fm/polonia-for-ukraine/
ONLINE VIA PAYPAL on the Polish American Congress website www.PAC1944.com, please find a link below:
https://tinyurl.com/PAC-Polonia-for-Ukraine-Fund
CHECK: Make checks payable to Polish American Congress 
(memo line – Polonia for Ukraine) and mail to:
PAC Treasurer Micheline Jaminski
984 North Milwaukee Avenue, Chicago, IL 60642
Donations collected will be distributed for medical needs for citizens in the Ukraine and refugee needs in Poland through the Council on Aid to Ukrainians and the Polish Red Cross.