Don't miss it! Today at 3PM on FB. Overcoming Financial Obstacles to Apply for Citizenship
CUNY Citizenship Now! February 24, 2021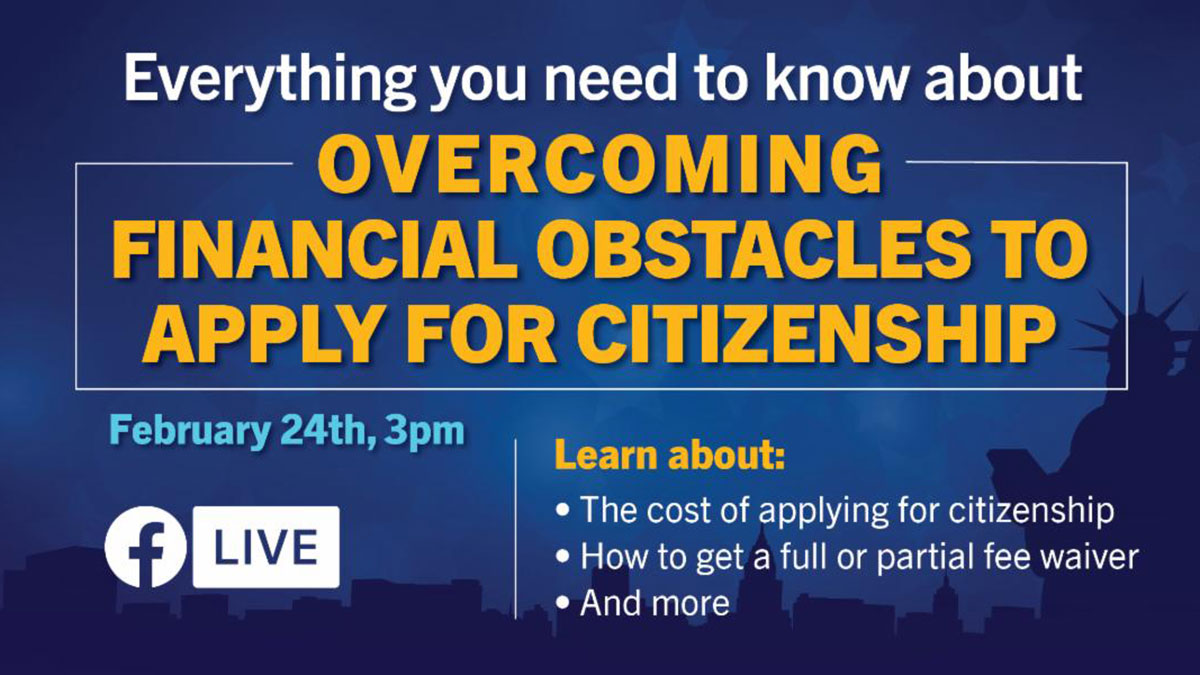 Join us for our next Facebook Live today at 3:00 pm, where we will talk about overcoming financial obstacles to apply for citizenship.
Our attorneys Shawn Rahman and Midori Hills will answer the following questions:
What is the cost of applying for citizenship?
How can I get a full or partial fee waiver?
I am out of work, what are my options? Am I eligible for public benefits?
If I receive unemployment benefits, can I get a fee waiver?
Can I pay for my citizenship application with a credit card?
Are there financial advantages to becoming a U.S. citizen?
Submit your questions live, Shawn and Midori will answer them at the end of the session. This event is sponsored by The Liberty Defense Project of the New York State Office for New Americans. Funding for legal services provided by CUNY Citizenship Now! is made possible thanks to the New York City Council.
Other news: IMMIGRANT GUIDE USA
SEE MORE