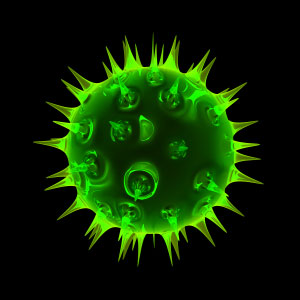 In Preparation for School-Based H1N1 Vaccination Efforts, Parents of Elementary School Students Will Start Receiving Consent Forms This Week. Health and school officials urge families to take advantage of no-cost immunization offer.
This week, New York City's elementary school students will begin taking home H1N1 information packets that include vaccination consent and screening forms for the City's upcoming school-based vaccination initiative. By signing and returning the forms – also available in 10 languages at nyc.gov/flu – parents can have their children vaccinated free-of-charge against the H1N1 influenza virus. The packets will be sent home with children over the next two weeks, starting today. All materials are available in Arabic, Bengali, Chinese, English, French, Haitian Creole, Korean, Russian, Spanish and Urdu.

As part of the comprehensive influenza-prevention plan that Mayor Bloomberg outlined before school started this fall, the City will provide the H1N1 vaccine at no cost to public and non-public school students beginning in late October. Elementary schools will schedule vaccination clinics during regular school days. Weekend vaccine clinics for middle-school and high-school students will be held in each borough during November and December.

"Vaccination is the best weapon we have against influenza," said Dr. Thomas Farley, New York City Health Commissioner. "Children are especially susceptible to the H1N1 strain, so we hope parents will ensure that their kids are protected. Getting vaccinated is safe, effective and simple. Thanks to this initiative, it's also free."

"Our schools are working closely with the Health Department to make sure all of our students receive the vaccine if their parents want them immunized," said Schools Chancellor Joel Klein. "The program is voluntary and we will not vaccinate children without parental consent, so we encourage families to sign the consent forms and send them back within three days of receiving them."

The Health Department encourages parents to have their children vaccinated by their regular health care providers if possible. By the end of this week, more than 600 providers who requested H1N1 vaccine will have doses in stock and ready to administer. These providers include some hospital clinics and community health centers as well as private pediatricians. Though H1N1 vaccine is now increasingly available for children and health care providers who want to be immunized, the federal government has yet to distribute enough vaccine to cover other populations. Federal authorities expect allocations to increase in coming weeks. The school vaccination program is intended to ensure that no child goes unvaccinated for lack of access. Public elementary schools are participating, and non-public schools have the option to participate. The city-wide, school-based vaccination program will last approximately eight weeks. The weekend clinics for middle-school and high-school students will open in early November at sites in all five boroughs.

Besides protecting children from the H1N1 virus, the school vaccination effort could help prevent children from infecting others. The novel H1N1 virus typically causes only a few days of fever, cough and sore throat, and most people get better without any treatment. But influenza can cause severe illness or death, especially among people with underlying health conditions.

The H1N1 vaccine comes in two forms: an injection and a nasal spray. Children may receive one form or the other; the nurse administering the vaccine will determine which form is appropriate for each child by reviewing information on the consent and screening forms completed by parents. Children under 10 years old will need two doses of the vaccine to get full protection. Once children are vaccinated, it takes about 10 days to develop immunity to the H1N1 virus. After school-based vaccination, parents will receive written confirmation that their children have received the vaccine. Parents are instructed to give a copy of the medical document to the child's medical provider.

The H1N1 vaccine is produced in exactly the same way that seasonal influenza vaccines are routinely produced, and it has been rigorously tested. The only difference is that this vaccine helps the immune system recognize and combat the H1N1 virus. As with any vaccine, influenza vaccines can cause mild side effects, but serious reactions are exceedingly rare.

Each year, an estimated 1,100 New Yorkers die from influenza and its complications, and many others become ill. While many parts of the country are now battling high rates of influenza, New York City has yet to see an increase in infections this fall.  Nonetheless, the Health Department expects influenza to return to the city at some time and is strongly encouraging parents to have all children immunized to protect them from it.

The seasonal influenza vaccine does not provide immunity against the H1N1 virus. New Yorkers wanting protection will need to get a separate vaccine. The seasonal influenza vaccine is available through health care providers and pharmacies.

Because certain people are at increased risk of complications from H1N1 influenza, vaccination against this type of influenza is especially important for them. The following people should receive the H1N1 vaccine:

    •    Pregnant women.
    •    People aged 6 months to 24 years.
    •    People aged 25 to 64 years with long-term health problems.
    •    People who live with or care for children younger than 6 months.
    •    Health care and emergency medical workers.

More details are available at cdc.gov/h1n1flu/

Although students will be given consent forms to bring home, parents can download the forms from nyc.gov/flu, sign printed copies and send them back to school with their children. Consent forms will also be available on site at the weekend vaccination clinics for middle-school and high-school students. More information about influenza is available at nyc.gov/flu or by calling 311.
Other articles: HEALTH, BEAUTY, LEISURE
SEE MORE