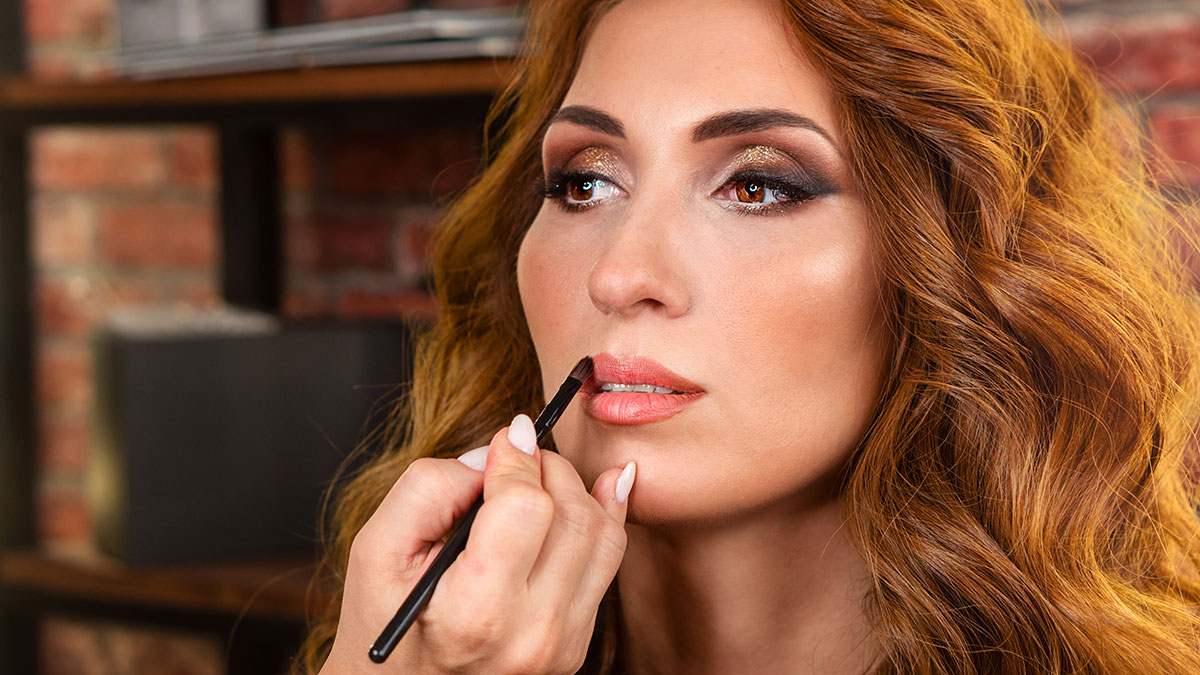 Aesthetic medicine fulfills the dreams of modern women for a healthy, beautiful and youthful appearance. Among these dreams are prominent, shapely and sensual lips which is why lip augmentation, correction of their shape and lip remodeling are on the list of treatments that are the most popular and most frequently used.
We often wonder where problems with our lips come from and why we are sometimes dissatisfied with our mouths. The answer is simple: lips age too! With age they lose their firmness and become dehydrated, which affects their expressiveness. They gradually wrinkle and narrow as the epidermis gets thinner and the corners begin to fall. As a result of aging, the levels of hyaluronic acid in the lips decrease leading to lips dryness and loss of volume.
Optical enlargement, proper modeling and filling of the lips improves the appearance of the entire face and gives lips the sensuality of your dreams. Thanks to modern methods of aesthetic medicine in an office such as ours, you can achieve this desired goal in a quick, simple, effective and minimally invasive manner.
The most frequently performed lip correction treatments are: filling with hyaluronic acid, smoothing with Botox, filling with the patient's own fat, and administering a pigment to permanently improve the contour and color of the lips. Currently, lips are remodeled with fillers based on naturally occurring and safe substances such as hyaluronic acid. Injecting the preparation under the skin of the lips or around the corners of the mouth is a simple and quick procedure that minimizes side effects and convalescence time. The treatments are painless and patients decide their level of anesthesia - from local to general.
Treatments using fillers rely on the precise injection of an appropriate substance under the skin - usually the lips and around the corners of the mouth are filled. This method can achieve almost any effect: lip thickening, enhancement, lifting the corners or straightening wrinkles above the upper lip. Complications are relatively rare, and the effects appear quickly and satisfy most patients.
Beautiful lips are within reach of a needle. We welcome you to our office in Garfield. Evening, weekend and private appointments available.
Lip augmentation costs $600 and $100 for unlimited revisions. See you soon!
Aesthetic Medicine
800 River Drive
Garfield
, NJ
tel:
Click phone# to call
973-773-7730
and tell them you found their ad in Polish Pages
SPONSORED ARTICLE
For the most up-to-date information, please contact the company directly.
The photos contained in the article serve only as an illustration of the article.
When calling this company, please reference POLISH AMERICAN PAGES.

Aesthetic Medicine For You!
Treatment and prevention of neurological and psychiatric diseases with BOTOX.
Dr. Dariusz Nasiek  and his team invites you for a consultation.
Other articles: HEALTH, BEAUTY, LEISURE
SEE MORE