Kosciuszko Foundation President Tracks Down Artwork Stolen by Nazi Germany
October 02, 2023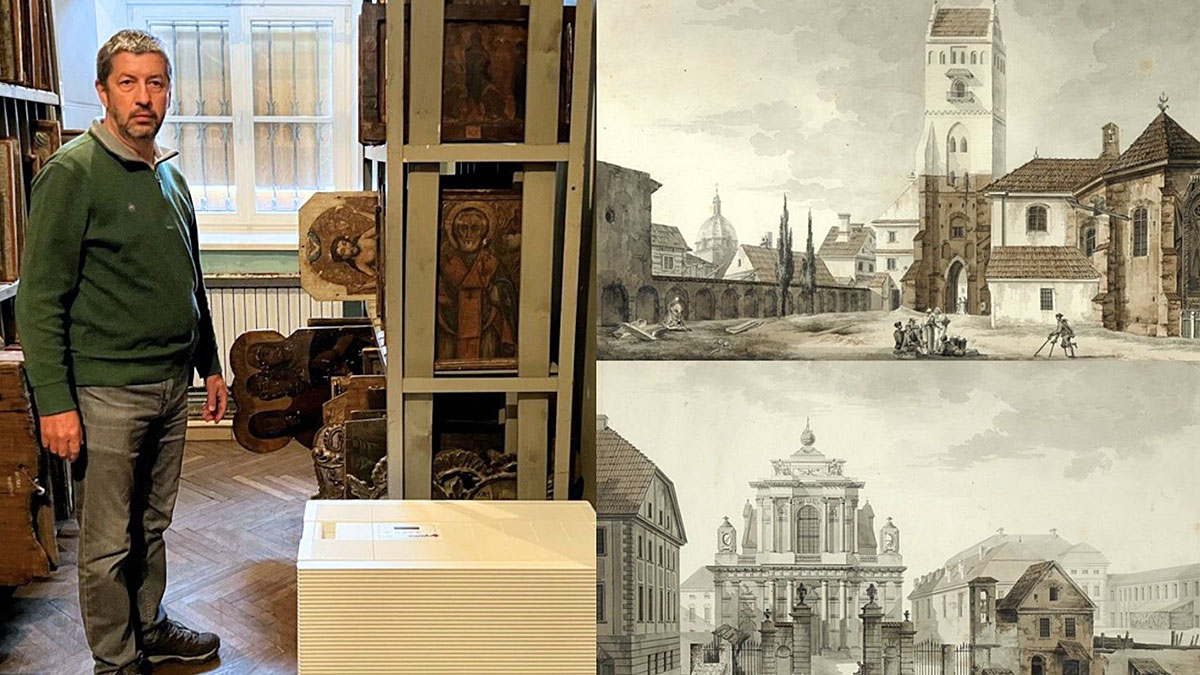 KF President Marek Skulimowski has helped negotiate the return of priceless art stolen during WWII under Nazi Germany's occupation of Poland. These pieces include 18th-century watercolors by Zygmunt Vogel looted from the National Museum in Warsaw during WWII (Count Edward Raczynski's collection).
"For two decades, Marek Skulimowski has monitored deals at auction houses to track artwork robbed from Poland," said Kosciuszko Foundation Chairman Alex Storozynski. "As a diplomat, Marek worked to retrieve numerous paintings taken by Nazi Germany. We are proud that he continues this work as President of the KF. He is a vigilant art detective and negotiator who makes sure these artifacts are returned to their rightful owners."
Over the years Skulimowski has helped retrieve prominent artifacts including: "Portrait of a Lady," by Melchior Geldorp, "St. Phillip Baptizing Queen Kandaka's Servant" by Johann Seekatz, two paintings by Julian Falat, "Before Going Hunting Rytwiany" and "The Battue Hunt at Nieswiez", or a 15th-century breviary and a pre-war Polish Regimental Standard.
Skulimowski has worked with the Ministry of Culture and Ministry of Foreign Affairs in Poland, federal agencies in the U.S., and individual collectors and hobbyists who share his passion.
"I began working with Marek Skulimowski to recover the collection of paintings of the Brotherhood of Saint Luke from Lemoyne College in Syracuse about 20 years ago. Since then, we have worked on many restitution projects. Thanks to Marek's dedication and experience, we have managed to locate and recover several valuable artifacts to Polish collections," said Boguslaw Winid, former Deputy Minister of Foreign Affairs and Ambassador to NATO (2007-2011) and the UN (2014-2017).
Poland, a nation with a rich cultural heritage, has been a victim of art looting throughout history. The invasion and occupation of Poland by Nazi Germany saw the extensive theft and devastation of countless pieces of art and cultural properties. The post-war period brought forth struggles and negotiations to recover these treasures, yet hundreds of thousands of pieces remain missing.
You can help us find and return Poland's looted art. Join the KF to learn more about Polish art and history.
https://thekf.org/become-a-member/
SPONSORED ARTICLE
For the most up-to-date information, please contact the company directly.
The photos contained in the article serve only as an illustration of the article.
Founded in 1925, the Kosciuszko Foundation promotes closer ties between Poland and the United States through educational, scientific and cultural exchanges. It awards up to $1 million annually in fellowships and grants to graduate students, scholars, scientists, professionals, and artists, and promotes Polish culture in America. The Foundation has awarded scholarships and provided a forum to Poles who have changed history.