Pope Francis Accepts Resignation of Brooklyn Diocese Auxiliary Bishop Neil Tiedemann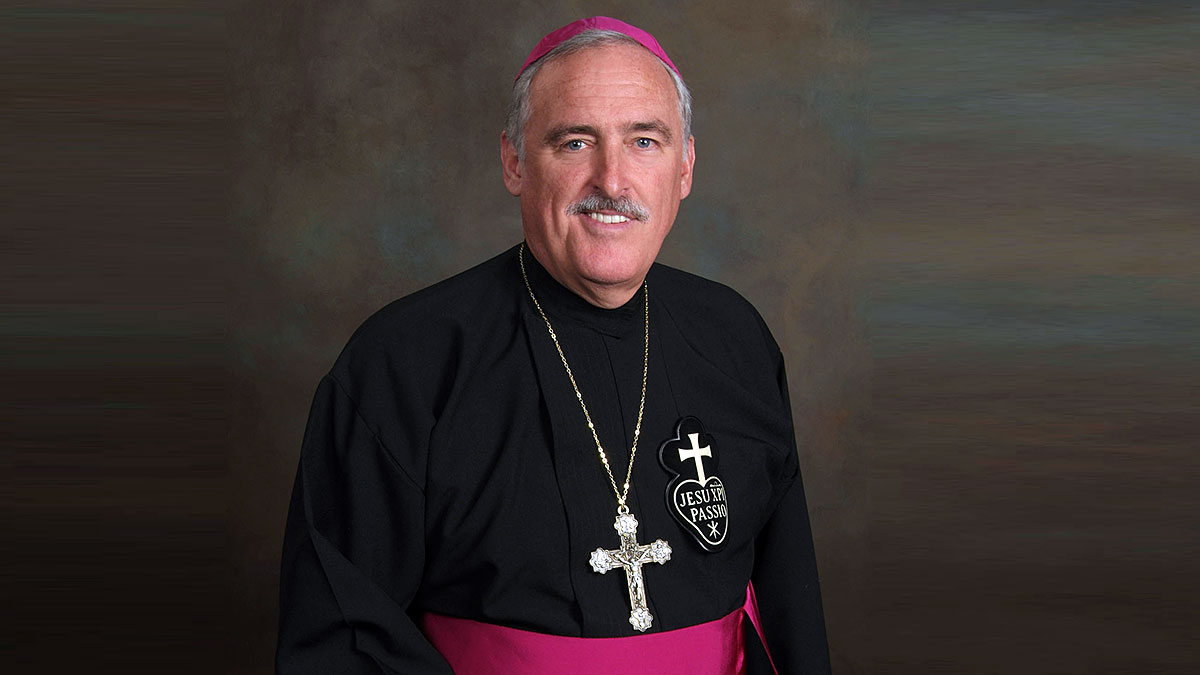 Bishop Neil Tiedemann
The Holy Father, Pope Francis, has accepted the resignation of the Most Reverend Neil Tiedemann, C.P., Auxiliary Bishop of the Diocese of Brooklyn. The resignation was publicized earlier today in Washington, D.C., by Archbishop Christophe Pierre, apostolic nuncio to the United States.
As required by Canon (Church) law, at the age of 75, all bishops must submit a letter of resignation from the ecclesiastical office they hold. It is then a determination of the Holy See when to accept the resignation.
"I am grateful for Bishop Tiedemann's many years of dedicated service here in Brooklyn and Queens. Bishop Tiedemann has had extraordinary experience beyond the boundaries of our Diocese and therefore was able to enrich us with his knowledge, passion, and dedication to the Church and its people," said the Most Reverend Robert Brennan, Bishop of Brooklyn.
"Throughout my priesthood, I have been blessed, and I am so grateful. I thank Bishops DiMarzio and Brennan for their kindness, support, and encouragement. Of my 48 years as a priest, I have spent 21 here in the Brooklyn Diocese. I am thankful to my brother priests for their friendship. Most importantly, I have been blessed by the wonderful people of our diocese. They make you the priest that you are because they encourage and strengthen you. They teach you so much about life and actually become the face of God in your life," said the Most Reverend Neil Tiedemann.
Bishop Tiedemann, born on March 5, 1948, in Crown Heights, Brooklyn, was raised in St. Catherine of Sienna Parish in Franklin Square, Long Island. He attended the Passionists' Holy Cross High School Seminary in Dunkirk, New York, and Holy Family Seminary in West Hartford, Connecticut. In 1970, Tiedemann received a Bachelor of Arts in Sociology from LaSalle University. In 1975 he earned two master's degrees in Theology and Divinity from St. John's University in Jamaica, Queens. As a seminarian, Tiedemann was involved in outreach efforts with Catholic Charities Brooklyn and Queens near St. Barbara Parish in Bushwick.
Bishop Tiedemann entered The Passionists, officially the Congregation of the Passion of Jesus Christ, in 1970 and professed perpetual vows on Aug. 22, 1974. He was ordained to the priesthood on May 16, 1975, in the Brooklyn Diocese by Bishop Francis J. Mugavero. The bishop's first assignment was as a parochial vicar at Immaculate Conception Parish in Jamaica, Queens, from 1975-1982, where he continued his outreach work with Catholic Charities.
Bishop Tiedemann went on to serve at the largely Hispanic parishes of St. Joseph & Michael in Union City, New Jersey, and Blessed Sacrament in Springfield, Massachusetts. He also ministered in Tegucigalpa, Honduras, between 1987 and 1994, where he helped found an AIDS hospice called Casa Pasionista.
One of the joys of Tiedemann's priesthood has been the opportunity to serve between 1998 and 2005 at Visitation of the Blessed Virgin Mary Church in Red Hook, Brooklyn, the parish where his grandparents were married. While he served there, he oversaw the 150th-anniversary celebration of the parish.
In 2006, Tiedemann was elected to the Provincial Council of the Passionist Congregation. Two years later, Pope Benedict XVI named him the third Bishop of Mandeville, Jamaica.
After eight years of serving on the island of Jamaica, Tiedemann returned home to Brooklyn. He was installed as auxiliary bishop for the Diocese of Brooklyn in August 2016. In 2020, he was named Episcopal Vicar of Brooklyn. Tiedemann currently serves as pastor of St. Matthias Parish in Ridgewood, Queens, and serves as the Director of the Diocese of Brooklyn Ministry to Caribbean and Black Catholics.
The Most Reverend Neil Tiedemann will now serve as an Auxiliary Bishop Emeritus of the Diocese of Brooklyn, effective immediately.
SPONSORED ARTICLE
For the most up-to-date information, please contact the company directly.
The photos contained in the article serve only as an illustration of the article.