Bishop Brennan Leads NYPD Memorial Mass Remembering 132 Fallen Heroes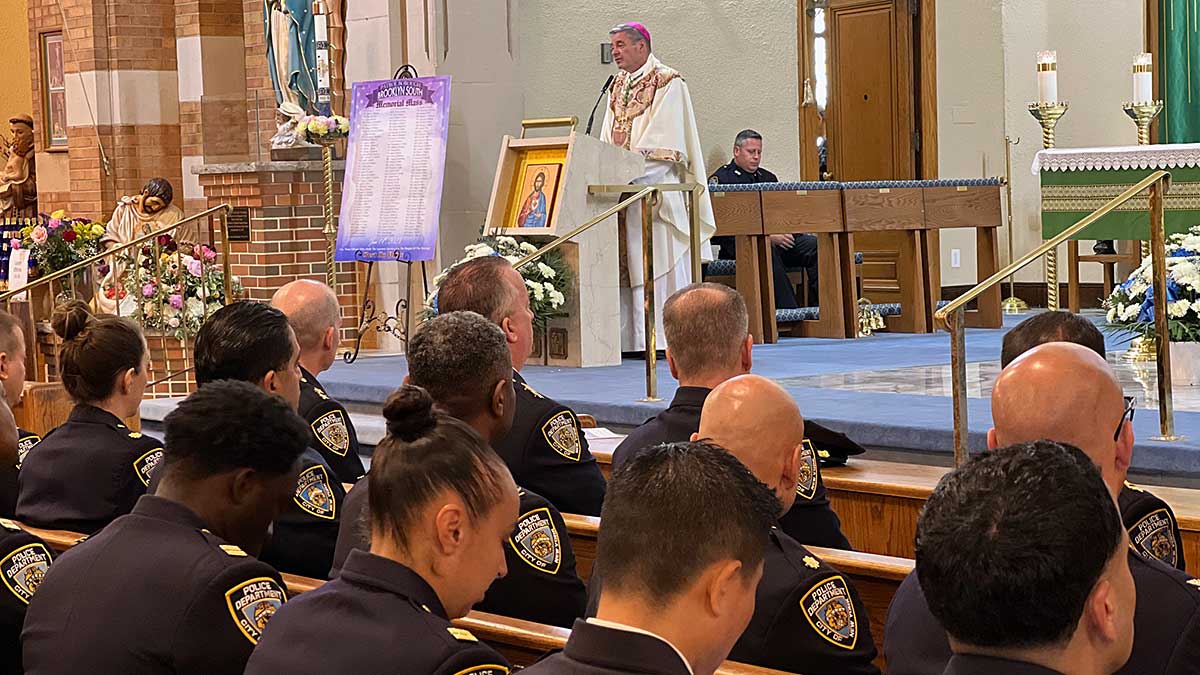 Photos Courtesy of: John Quaglione/DeSales Media
Bishop Robert Brennan of the Diocese of Brooklyn today served as the main celebrant at the NYPD Patrol Borough Brooklyn South Memorial Mass held at Our Lady of Guadalupe in the Bensonhurst section of Brooklyn.
The annual Mass is organized to honor and remember those who served Patrol Borough Brooklyn South and lost their lives in the line of duty. The names of 132 men and women of the NYPD were read aloud at the Mass.
"Every day that you put that uniform on, every day you step out, you take risks, and you make sacrifices. I have always noted how families of police officers make sacrifices, on a daily basis. They are the small sacrifices, dealing with the calendar, different tours, dealing with having to change plans and go into work, or stay beyond for overtime; because it's part of the job, part of the territory," said Bishop Robert Brennan during his homily.
"But there's also that greater sacrifice, that the men and women we remember today, made on the day that they went home to God," continued Bishop Brennan.
NYPD Assistant Chief Chaplain Monsignor Robert Romano, the Pastor of Our Lady of Guadalupe, concelebrated the Mass with Bishop Brennan.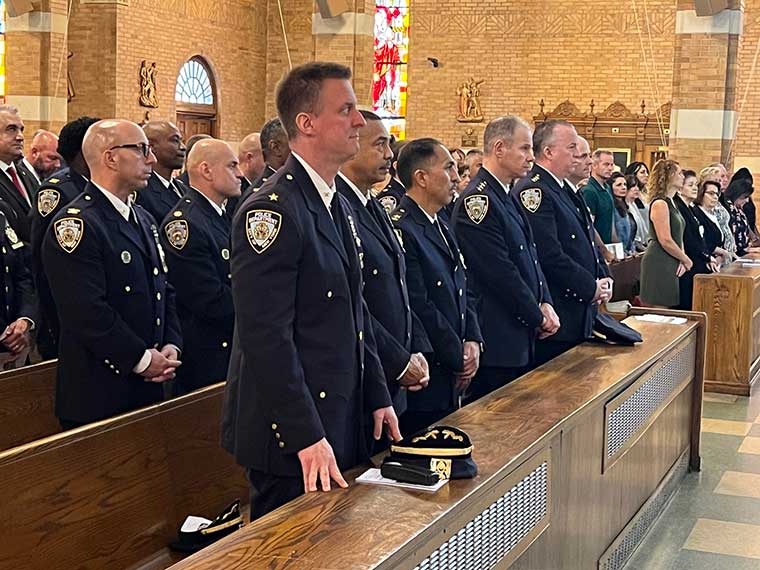 SPONSORED ARTICLE
For the most up-to-date information, please contact the company directly.
The photos contained in the article serve only as an illustration of the article.