Bishop Brennan Honors the Patron Saint of Cancer and Anoints the Sick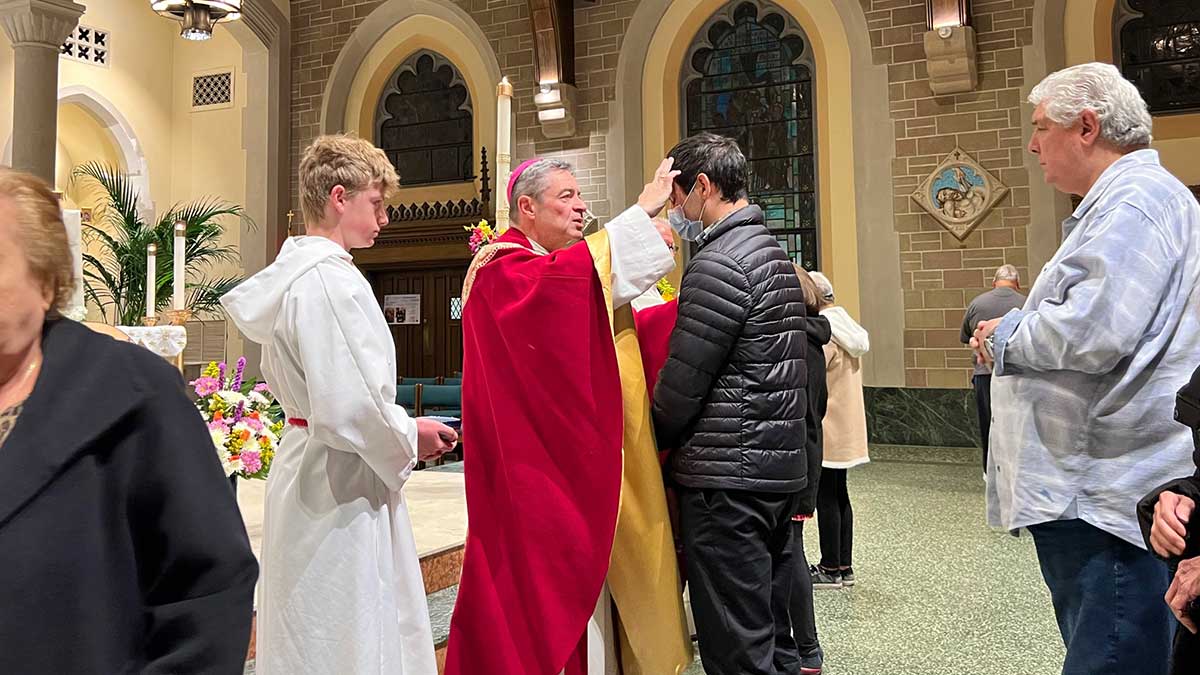 Bishop Annointing of the Sick. Photos: Courtesy of DeSales Media
Bishop Robert Brennan, Bishop of Brooklyn, celebrated a Mass earlier this week in honor of St. Peregrine, the patron saint of those afflicted with cancer, at Sacred Heart of Jesus Roman Catholic Church located in the Bayside section of Queens.
A First-class relic of St. Peregrine, a fragment of his bone, was on display at the Mass. Those attending had the opportunity to venerate before the relic, and those afflicted with cancer were able to receive the Sacrament of Anointing of the Sick.
"All of us are here, each of us for different reasons, some now struggling with cancer, others in a period of remission and giving thanks, and others accompanying or representing somebody. We come here with the connection to St. Peregrine, through the relic of St. Peregrine, so that we can be close," said Bishop Robert Brennan during his Homily.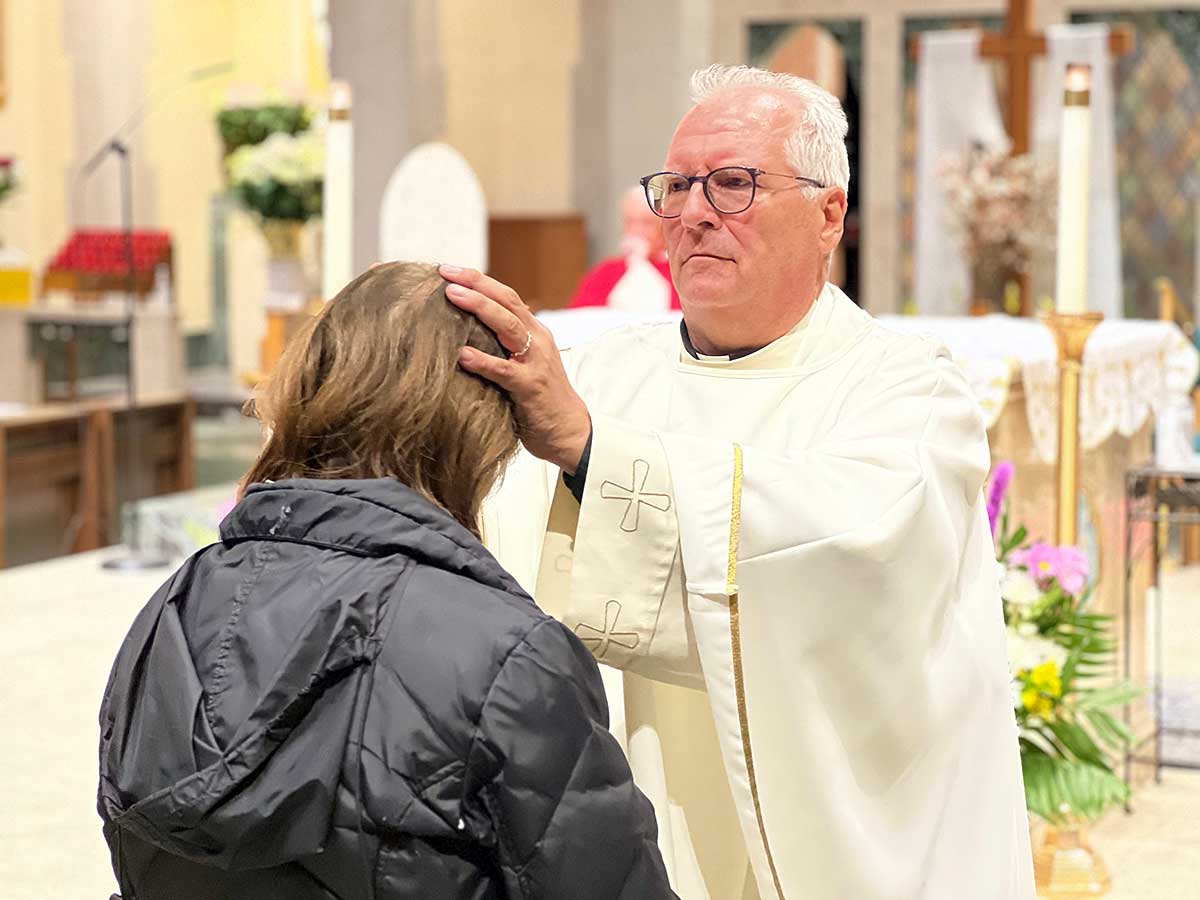 Monsignor Machalski
"Jesus gives us the gift of one another, the gift of this community of faith so that we can support and encourage each other. He gives us the friendship of the saints who have gone before us, who have experienced the same sufferings we are experiencing or have experienced and have united with us in prayer this very night. Jesus gives us His healing touch, as he gives of himself in the Eucharist when we are anointed," continued Bishop Brennan.
Some of those in attendance at the Mass brought along a picture of a loved one who died of cancer, or of someone presently suffering from cancer who could not attend. The photos were placed on a remembrance board on the altar next to the relic of St. Peregrine.
The Feast Day of St. Peregrine Laziosi, born in Forli, Italy on November 1, 1260, is celebrated by the Catholic Church annually on May 1st. The Mass concluded a three-day Novena to St. Peregrine.
SPONSORED ARTICLE
For the most up-to-date information, please contact the company directly.
The photos contained in the article serve only as an illustration of the article.