40th Annual Good Friday Procession Tonight in Bensonhurst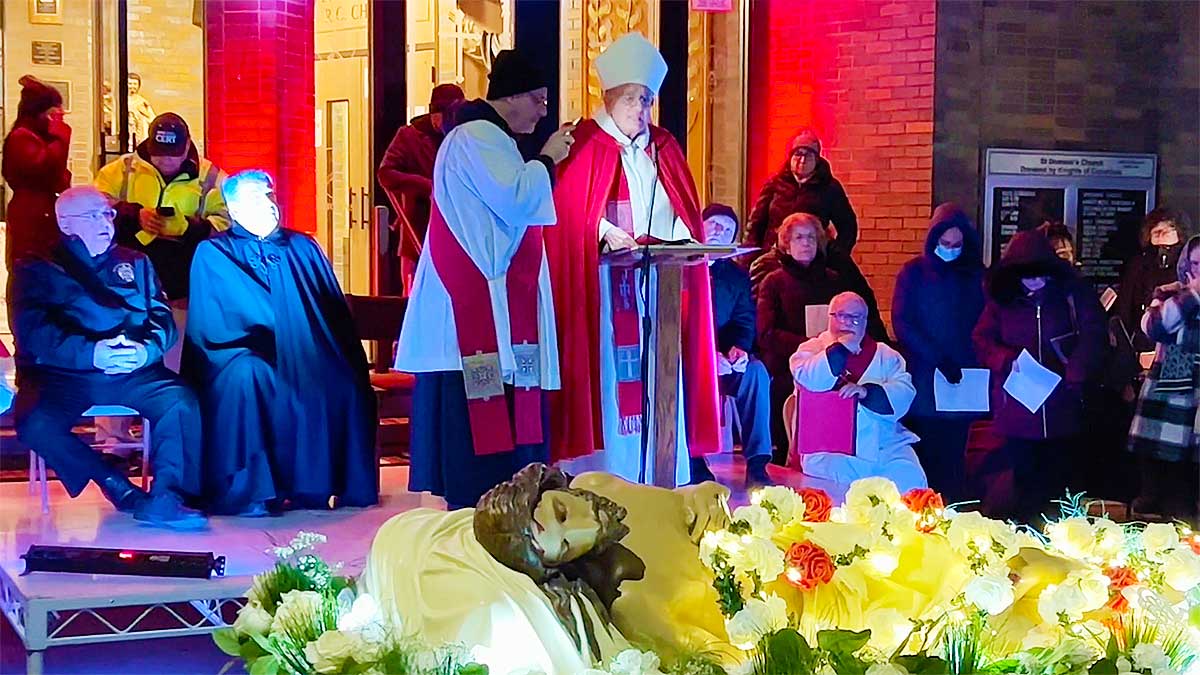 Photo & Video: Courtesy of DeSales Media
The Most Reverend Nicholas DiMarzio, Bishop Emeritus of the Diocese of Brooklyn, tonight led the 40th Annual Good Friday procession through the streets of Bensonhurst, Brooklyn. The procession began outside Shallow Junior High School at the corner of 65th Street and 16th Avenue in Brooklyn.
The faithful walked fourteen blocks to St. Dominic's Church where they gathered for prayer. The procession commemorates Jesus' journey before his crucifixion and death.
Members of nine parishes participated including St. Athanasius-St. Dominic, Basilica of Regina Pacis, Our Lady of Guadalupe, St. Mary, Mother of Jesus, St. Simon and Jude-Most Precious Blood, St. Finbar, St. Frances Cabrini, St. Bernadette, and Our Lady of Grace.
SPONSORED ARTICLE
For the most up-to-date information, please contact the company directly.
The photos contained in the article serve only as an illustration of the article.