Bishop Robert Brennan to Celebrate Ash Wednesday in Polish & English in Our Lady of Consolation Church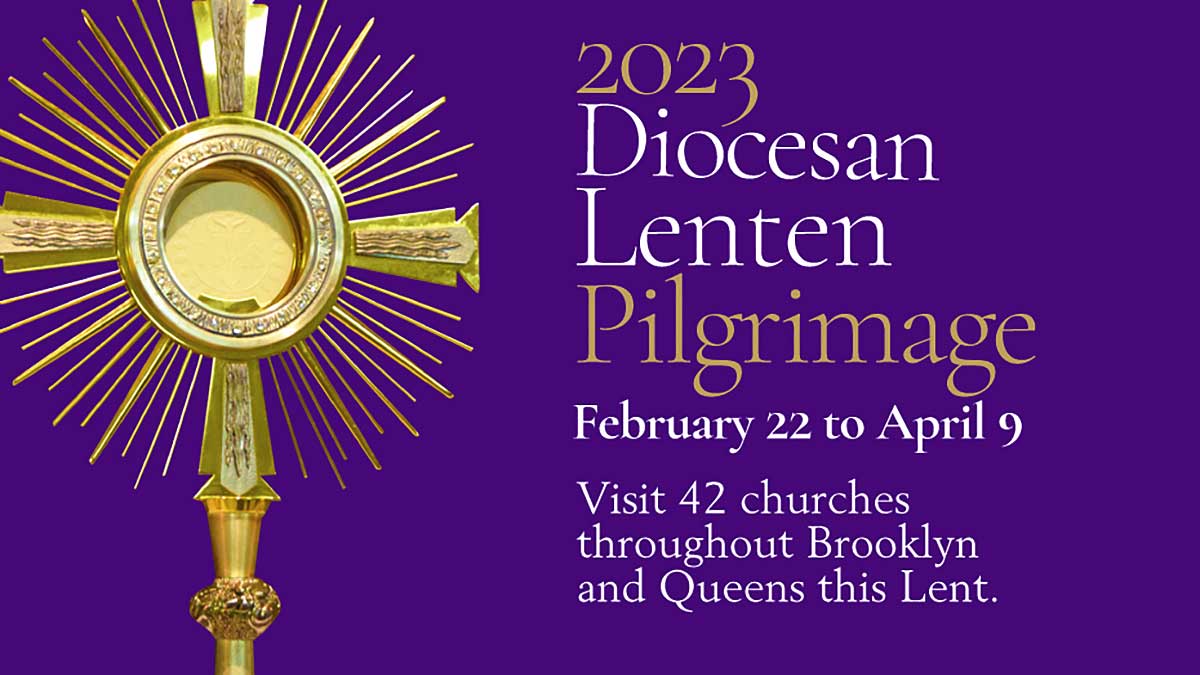 Eucharistic Lenten Pilgrimage 2023
The Most Reverend Robert J. Brennan, Bishop of Brooklyn, will celebrate the Noon Mass and distribute ashes Ash Wednesday, February 22, 2023, at St. James Cathedral Basilica, located at 250 Cathedral Place in Downtown Brooklyn.
The first ever 2023 Diocesan Lenten Pilgrimage will also begin on Ash Wednesday and continue for 40 days, visiting churches throughout Brooklyn and Queens. At the conclusion of the Ash Wednesday Mass, Bishop Brennan will begin the Pilgrimage with Eucharistic Adoration at St. James. At the different churches throughout the pilgrimage, the visits will include Mass, confession, praying the Rosary, and time for reflection. Pilgrims will receive a passport they can get stamped at each church they visit.
Tomorrow's Mass and Eucharistic Adoration will be broadcast live on the Brooklyn Diocesan Cable Channel, NET-TV, available on Channel 97 (Spectrum), Channel 30 (Optimum), and Channel 548 (Fios).
Other Masses Bishop Brennan will preside over tomorrow and distribute ashes:
7 a.m. Our Lady of Consolation Church, 184 Metropolitan Avenue, Williamsburg, Brooklyn (Bi-lingual English & Polish)
4 p.m. St. Patrick's Church, 39-38 29th Street, Long Island City, Queens (Bi-lingual English & Spanish)
Ash Wednesday begins the Christian observance of the season of Lent. As is customary, the ashes used on Ash Wednesday are made by burning the blessed palms distributed the prior year on Palm Sunday. Lent ends with the celebration of the Sacred Triduum, the three holiest days of the year: Holy Thursday, Good Friday, and the Easter Vigil. Easter Sunday will be celebrated this year on April 9, 2023.
SPONSORED ARTICLE
For the most up-to-date information, please contact the company directly.
The photos contained in the article serve only as an illustration of the article.