Williamsburg: The Emmaus Center to Open with Spirit of Christmas Concert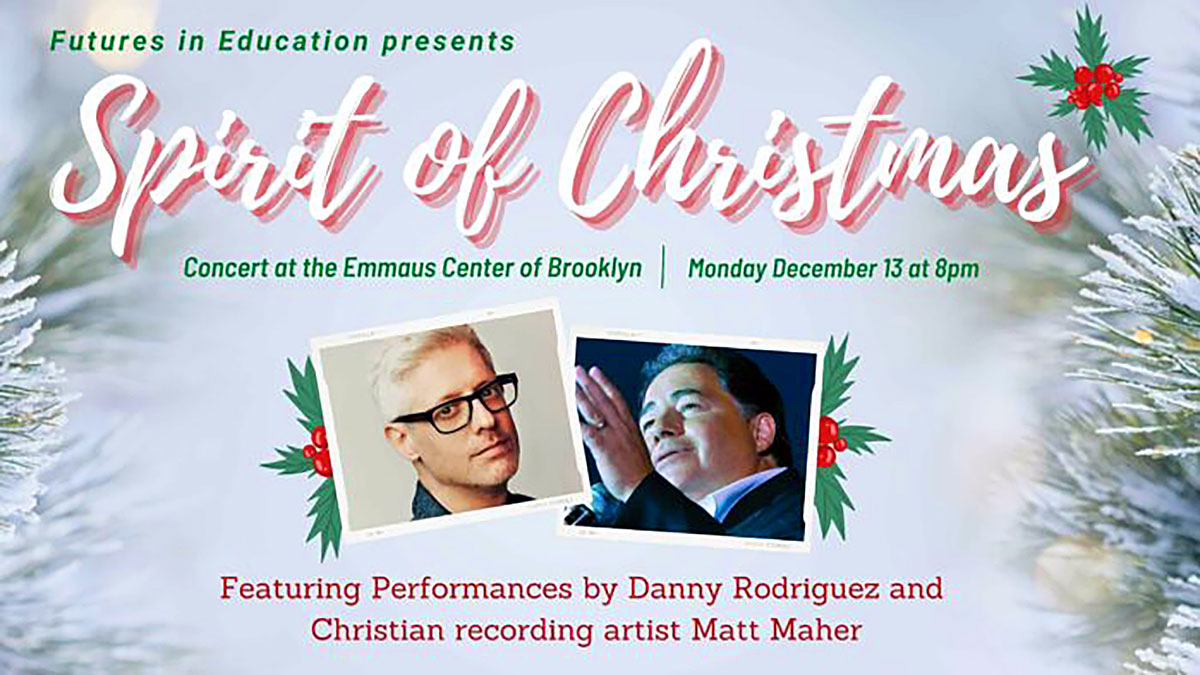 Renovated Williamsburg Opera House Begins Mission to Serve the Faithful thru the Arts.
The Emmaus Center of Brooklyn will host its inaugural event next month, the "Spirit of Christmas Concert," in partnership with Futures in Education, featuring performances by contemporary Christian music artist and songwriter Matt Maher, and American operatic tenor Danny Rodriguez.
The fundraising concert will take place on Monday, December 13 at the center, located at 288 Berry Street in the Williamsburg section of Brooklyn.
The newly refurbished and named 600-seat Emmaus Center is housed in the historic Williamsburg Opera House, the oldest in Brooklyn, which was built in the 1800s. Many of the historic details of the theater were restored in the renovation.
"The Emmaus Center is looking forward to hosting our first major event and welcoming Matt Maher and Danny Rodriguez to our stage. The original Williamsburg Opera House, filled with a storied entertainment past, is once again ready to be a premier destination for great shows in Brooklyn," said Craig Tubiolo, Executive Director of The Emmaus Center.
"Catholic Education plays such an important role in the lives of our students throughout our 70 elementary schools in Brooklyn and Queens. The work of Futures in Education, and events such as the "Spirit of Christmas" concert, help to make the opportunity of a high-quality Catholic education possible. We hope that many will join us in celebration of our Catholic schools as we usher in the Christmas season, a perfect time to give thanks and share the gifts God has blessed us with," said Monsignor Jamie Gigantiello, Vicar for Development of the Diocese of Brooklyn.
Tickets and sponsorship opportunities for the Spirt of Christmas shows can be found at https://futuresineducation.org/events/concert2021/
Concert tickets range from $50 to $125 depending on seating level.
To learn more about the history, mission, upcoming events, and rental opportunities at The Emmaus Center, visit emmausbrooklyn.org or call (347) 675-3480