Meresha: Polish-Born Artist to Have Concert in Brooklyn. May 29, 2022
May 17, 2022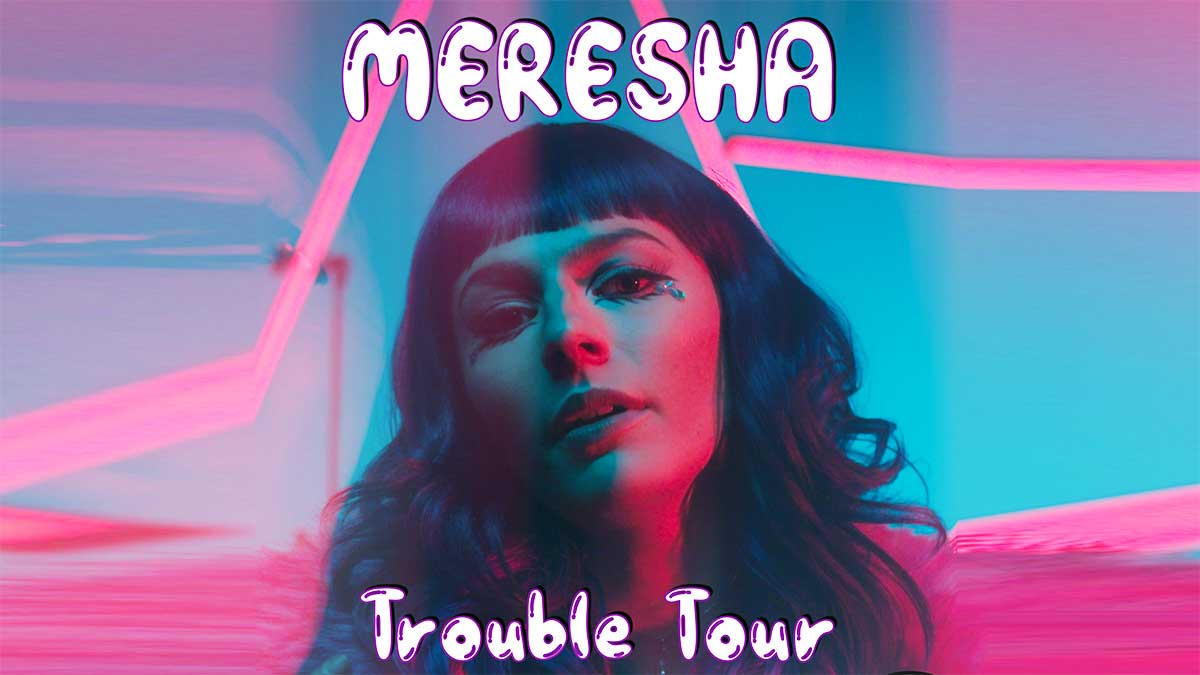 Meresha - Trouble Tour. Sunday May 29, 2022, 8 PM, at Knitting Factory Brooklyn, NY.
Meresha will be performing with her band Memorial Day Weekend on Sunday, May 29 at 8 PM at Knitting Factory in Brooklyn. She's been on Billboard charts multiple times, won an MTV Freshman competition, and had an album named a Top 20 of the Year globally (Pop) by AllMusic.
Meresha was born in Poland and began her musical journey there, performing in Warsaw's Teatr Roma, including a rendition of Queen's "Somebody to Love" to a packed theater.
In her freshman year of high school, she convinced her parents to move to the US so that she could further pursue her musical dreams. She released her first album while still in high school, then attended the prestigious Berklee School of Music.
She graduated there as a Producer in a class together with Justin Timberlake and Missy Elliot, who were awarded Honorary Doctorates in her year.
Meresha calls her music "Alien Pop" - it's sort of like Pop, but also sort of out of this world. Meresha's last performance in New York was at Gov Ball pre-Covid (Citi Stage). She'll perform her charting songs, select covers, and a series of unreleased songs, which will only appear to the broader public later this year.
Doors open at 7 PM
All Ages - bring the whole family.
Tickets are $12 in advance and $15 at the door.
Knitting Factory Brooklyn
361 Metropolitan Ave, Brooklyn, NY 11211 • (347) 529 6626
Meresha's website: Meresha.com • Other Meresha links: linktr.ee/Meresha
• "Exciting and Otherworldly Talent" - Extra TV
• "#3 Emerging Artist (globally)" - Billboard
• "Meresha may soon be on a first-name basis with the public" - Palm Beach Post
• "Top 20 Album of the Year (Globally - Pop)" - AllMusic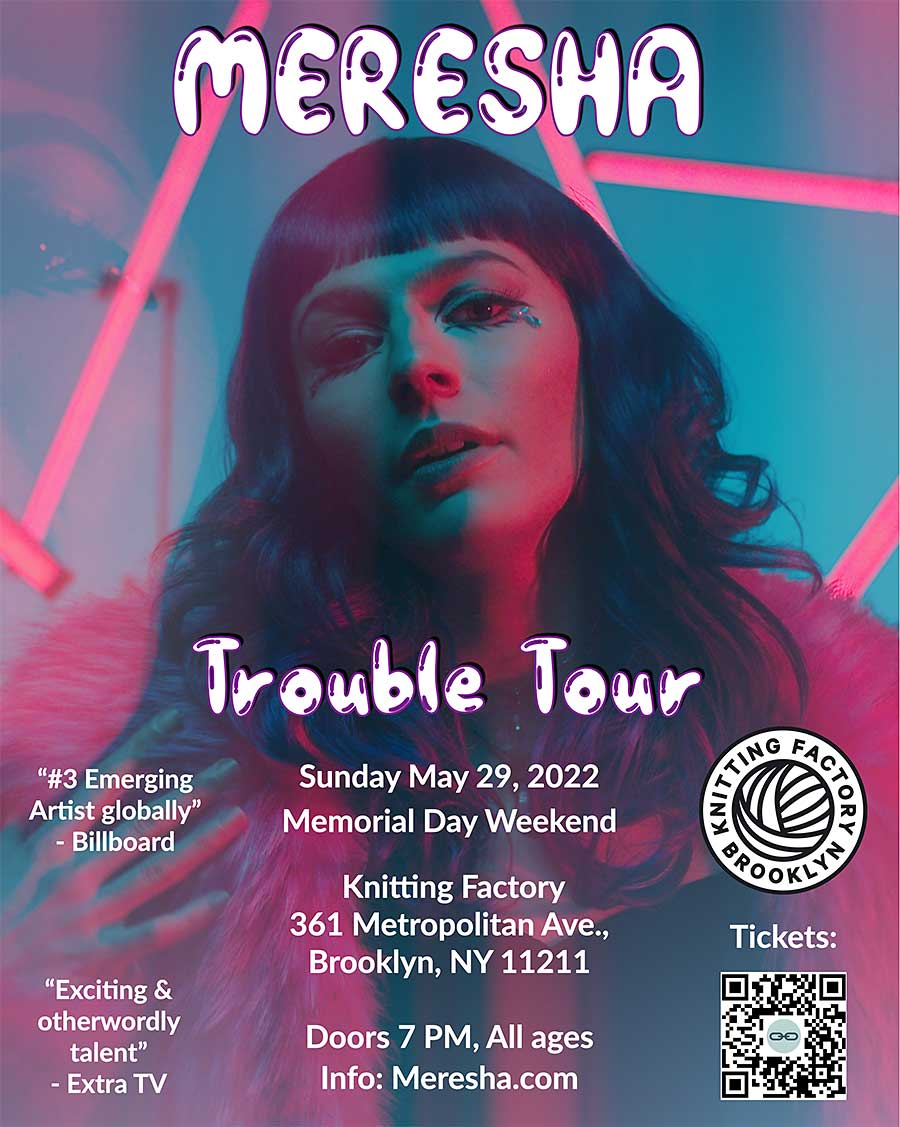 SPONSORED ARTICLE
For the most up-to-date information, please contact the company directly.
The photos contained in the article serve only as an illustration of the article.