David Strathairn, as Jan Karski at New York Performances of "My Report to the World"
June 05, 2015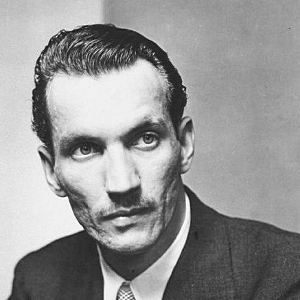 Jewish Heritage Museum, 36 Battery Place, New York, NY
A dramatic reading of an important play about Jan Karski, "My Report to the World" will be presented at the Jewish Heritage Museum for five performances in July, as part of a  three week residency and workshop. The play was written and adapted by Professor Derek Goldman and Clark Young.

Its US premiere was presented on April 24, 2014 - the centennial of Karski's birth - at Georgetown University's Davis Performing Arts Center. That premier was organized and sponsored by the Jan Karski Educational Foundation, the Theater and the Performance Studies Program along with the Laboratory for Global Performance and Politics.

The New York performances feature the same Academy Award and Golden Globe nominee who appeared at the US premier, David Strathairn, as Jan Karski. Reserve your tickets at the Museum's website here.
Read our exclusive interview with David Strathairn, done in conjunction with the Georgetown performance.
 The Polish premiere of this play occurred in 2014 in Warsaw.
 
LOCATION: Jewish Heritage Museum, 36 Battery Place, New York, NY
DATES/TIMES: 
July 15 1:00 PM & 7:30 PM
July 22 7:30 PM 
July 23  3:00 PM
July 25 9:30 PM
More information about the play and the team behind this production:
DEREK GOLDMAN (Director, Playwright) has been a Holocaust educator for over 2 decades collaborating with organizations such as Facing History & Ourselves, and museums and centers through his work as writer/ director of Right as Rain (toured nationally for 3 years,) the Polish play Our Class w/Theater J, involvement with the Holocaust Theater Archive, and others. He is Artistic Director of the Davis Performing Arts Center at Georgetown University and Founding Director of the Laboratory for Global Performance and Politics, and has directed Off-Broadway, internationally, and with regional theatres including Steppenwolf, Lincoln Center, Arena Stage, Center Stage, Folger Theater, the Kennedy Center, and others. He is the author of more than 30 professionally produced plays and adaptations and has directed over 80 productions. 
DAVID STRATHAIRN (Jan Karski) is well known for his performances in Good Night and Good Luck, Lincoln, the Bourne films (and more) as well as in numerous plays on and Off Broadway. Strathairn become passionately committed to Karski's story and to this project, investing enormous amounts of time as a core collaborator. His performance in the play reflects the depth of his commitment.  People who knew Karski have described Straithairn's portrayal as "uncanny," and "almost unbearably moving to watch."
THE MUSEUM OF JEWISH HERITAGE  The mission of the Museum is to educate people of all ages and backgrounds about the broad tapestry of Jewish life in the 20th and 21st centuries—before, during, and after the Holocaust.  Multiple perspectives on modern Jewish history, life, and culture are presented in the unique Core Exhibition and award-winning special exhibitions. Acclaimed public programs, including discussions, films, plays, and concerts, highlight the richness of Jewish culture and ideas.www.mjhnyc.org
BISNO PRODUCTIONS: Headed by Debbie Bisno and Roberta Pereira, BP is a production company with national and international roots in the non-profit and commercial theatre arena.  Developing and producing plays, musicals and event theatre on Broadway, Off Broadway, regionally, in London and on Tour. Recent projects include the Tony-nominated play Mothers & Sons by Terrence Mcnally; the revival of ANNIE; the Olivier winning revival of Sondheim's Merrily We Roll Along (London); the Bway premiere of Grace, starring Paul Rudd, Michael Shannon & Ed Asner; & Tony Winning hit WAR HORSE. www.bisnoproductions.com
Other articles: EDUCATION & SCHOLARSHIPS
SEE MORE