Poland among the most innovative countries ranked 24th in Bloomberg's Global Innovation Index
January 24, 2014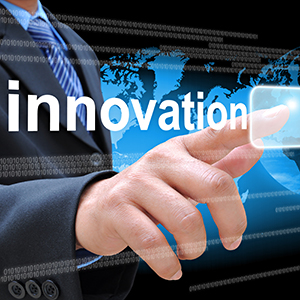 Poland among the most innovative countries ranked 24th in Bloomberg's Global Innovation Index
Poland is one of the 30 most innovative countries of the world, according to Bloomberg's Global Innovation Index, which was published this week. Our country ranked 24th out of 215 countries that were examined, i.e. ahead of Ireland, Portugal, Hungary, China and Israel.
It is Poland's best result in the ranking in years. We came 30th in Bloomberg's Global Innovation Index 2013, and were four places short of that spot in the 2012 edition. 
The index measures innovation by seven factors. Poland did best in the high-tech density category, where it ranked 13th. The manufacturing capability earned us the 15th place, and we also performed well in patent activity (18th position). At the same time, our country still needs to improve its R&D intensity (40th place), researcher concentration (37th place), and productivity (measuring GDP per worker, 46th place).
According to Bloomberg agency, the world's most innovative countries are South Korea, Sweden, the United States and Japan. Poland outperformed the Czech Republic, Hungary and Luxembourg.
The survey was based on data from the International Monetary  Fund, the World Bank, the OECD, UNESCO, the World Intellectual Property Organization, and the US Patent and Trademark Office.
For a complete Global Innovation Index 2014 by Bloomberg>>>>
MFA Press Office