Previewing Group D in the Champions League
Michael Skok 31 sierpnia, 2015
Group D, undoubtedly this year's "group of death" edition in the Champions League; features Manchester City, Juventus, Sevilla, and Borussia Monchendgladbach.
Manchester City, arguably the most inform team in Europe right now, will be looking to finally make a statement following very significant strengthening throughout the summer. While last year's finalists Juventus will want to prove to everyone else again that they can go far in the competition. Sevilla, winning the Europa League twice in a row in the last few seasons, are attempting to make strides in Europe's premier competition now. Lastly, new comers Monchengladbach will be looking to surprise the other clubs within the group, having finished third in last season's Bundesliga.
This is truly a year in which Manchester City can finally breakout in the Champions League, having gone out of the competition meekly to Barcelona within the last two seasons in a row. With the spine of Vincent Kompany, Yaya Toure, Sergio Aguero, and David Silva looking all in form; as well as the editions in Nicholas Otamendi, Raheem Sterling, and Kevin De Bruyne, Pellegrini's men have both the depth and the experience to capture top spot in the group. This result will most likely put them out of the sights of Europe's heavy hitters in Barcelona and Bayern Munich in the Round of 16. No doubt this is a difficult group as a whole, but none of the other sides are as strong as Bayern Munich were when Manchester City were in the same group as the Bavarians within the last two years. This is simply Manchester City's time to shine.
Juventus will most likely be the closest competitors to the English giants. As finalists in last year's competition, and boasting a strong squad with both quality and experience; Juventus should be able to go toe-to-toe with the Citizens. However, the loss of Carlos Tevez, Arturo Videl, and Andrea Pirlo will certainly hurt the side from Turin, even though Allegri signed the likes of Mario Mandzukic, Paulo Dybala, and Alex Sandro – the side will need time to gel. The Serie A champions also failed to pick up any points following the first two matchdays in the Italian league; this is a side currently out of form. Since they will go head-to-head with Manchester City on matchday 1, the onus will certainly be on the latter to capitalize on a Juventus side currently in a mini-transition period.
The last two sides, Sevilla and Monchengladbach certainly have the potential to do damage in the group. However both sides lack depth compared to Manchester City and Juventus. These sides also lack experience; and neither have had ideal starts to the season within their respective leagues. Again, due to lack of depth, it will certainly be a delicate balancing act for both managers to figure out when they inevitably clash with the other clubs in the group.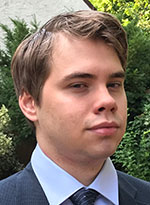 Michael Skok
Football Editor for
Polish-American Portal www.Poland.us
More on: www.mikesgoal.com